ROKU – YOU'RE FIRED!
Yesterday, Amazon hosted its annual domestic hardware event to an invitation only crowd in Seattle, WA. The event was attended by major tech media and reporters.
The company announced multi-lingual voice control for Alexa-driven Firestick and Fire TV remote controls. We believe this expansion is a differentiator that will help Fire attract a broad segment of the domestic population that is not English-only or English-first and broaden its appeal worldwide.
Additionally, Fire now has specialized data feeds for viewers of Thursday Night Football (TNF) games broadcast by Amazon. While not earth-shattering, it is an incremental differentiator for the platform for customers focused on this sporting content.
Amazon partnered with Discovery to integrate cooking channel content with its platform, which will make the Company's home video products attractive to cooking enthusiasts who want instruction and technology assistance to assemble and order ingredients for meals on the Fire platform.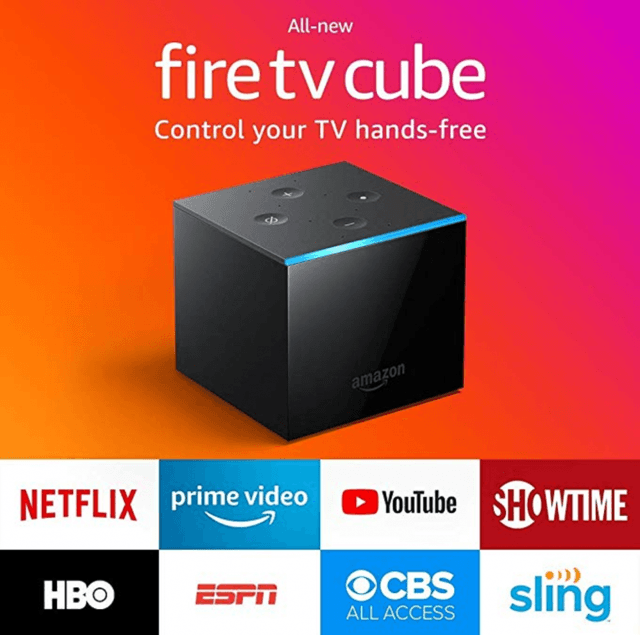 There were not any hard-hitting launches of Firestick and Fire TV technology at the event. They occurred at IFA, Europe's annual consumer electronics extravaganza, held September 6-11, 2019 and were reinforced.
At IFA, Amazon launched its second-gen Fire TV which adds more and faster cores to improve the UI. It supports Dolby Vision and 4K Ultra HD content up to 60 frames per second. It also features far-field voice control and local voice control (enabling faster execution of common voice commands - "Alexa, scroll right!"). All of this is enabled by the device's eight microphones, which combine signals to suppress noise, reverberations, other voices in the room, and content on the TV itself so that voice commands are clearly understood. 80% of customers utilize Fire TV Cube for home automation requests, with tens of thousands of Alexa routines done every week. This technology shows that Amazon is setting up Firesticks and Fire TV to enable a home automation play to integrate sensors, network bandwidth, appliances, doorbells, intercoms, voice search, etc.
The new Fire TV Cube will be available in the United States and for the first time in Canada, the UK, Germany, and Japan. Amazon also is expanding Fire products to France, Italy, and Spain including the Fire TV Stick 4K, the Fire TV Stick, and an upgraded Alexa Voice Remote.
Other announced new Fire TV products include the following:
Toshiba's first 65-inch Fire TV Edition smart TV with Dolby Vision,
Dixons Carphone's JVC – Fire TV Edition Smart 4K Ultra HD HDR LED TVs (the first Fire TV Edition devices in the UK),
Fire TV Edition smart TVs in Germany and Austria from IMTROM,
Eleven Fire TV Edition smart TVs in partnership with Grundig, also in Germany and Austria.
Amazon is now working with multiple other TV manufacturers to build Fire TV Edition products around the world. These partners include Arcelik, Compal, Skyworth, TPV, and others. We believe this move is priming the pump for worldwide growth.
Separately, Amazon announced Fire TV Edition soundbars - a new category of products - and the first entrance into the category, the Nebula Soundbar - Fire TV Edition. The Nebula Soundbar integrates the entire Fire TV experience directly into the soundbar, providing in Amazon's word "a complete home cinema experience.
Amazon's Fire TV offering has led the market since its original launch five (5) years ago. It boasts over 37 million active users and is the top streaming media player family in the US, UK, Germany, Japan, and India. The first generation of the Fire TV Cube launched last year represented Amazon's first Alexa-powered hands-free streaming device. We believe the new Fire products and launches illustrate the differentiation Amazon is bringing to the streaming space. The Company is not setting up the Fire line-up as a cheap Trojan horse neutral platform into the bedroom of households, but as an instrument for home automation and interfaces with an array of Amazon and Amazon-partner technologies and services. Over time, this will demonstrate greater value per customer and provide a resource for customer acquisition and retention that other players cannot match.
BOTTOM LINE – ROKU HAS NO MOATU
Altogether, while we are not making a call on AMZN shares, the domestic hardware event and IFA launches do reinforce our negative call on ROKU. The Company has done a decent job launching its neutral (read – no technology, no content) streaming platform over the past 16 years, but now will suffer from what we like to term "early mover disadvantage" especially due to ROKU's LACK OF MOATU. Amazon's proprietary technology, content, services and partnerships announced draw more "lines in the sand" for ROKU across which the Company will not be able to grow its business meaningfully. What's more, competition for the home theater experience includes giants such as Apple, Comcast, Google, Microsoft, Sony, and others who want their own sizable cut of the market.
At current levels, our research suggests that ROKU's $14BN diluted market cap. – over 20x annualized platform revenues - gives the Company credit for 100% penetration of the USA's 127MM households. Our previous bottom's up analysis shows why ROKU, even generously assuming a 6-8 year "account life" and discounting SG&A and R&D expense, is worth today only $25/share. The Amazon event, an upcoming October 15, 2019 Google event, a targeted November 1, 2019 Apple TV launch, the ongoing deployment of Comcast Flex to its Internet customers and an analyst predicted miss to numbers by streaming leader Netflix (with HULU accounts for over ½ of ROKU's streaming hours), lead us to believe ROKU will not meet optimistic expectations for 35% annual top line growth in 2020-2021. Against this backdrop, we reiterate our STRONG SELL recommendation.