Oil companies profit numbers have been down year to date though in my opinion that is no reason to be hesitant to invest in oil. I still think oil is heading to $100 and I am upping my 12-month target for Brazilian oil giant, Petrobras (NYSE:PBR). I originally bought into PBR in January 2009 at around $25 a share. In April I wrote an article on Stocks on Wall Street recommending to buy PBR saying "Overall PBR is a steal of a stock, I loved it at $24 its an insult at $35. This stock will jump and move fast. Expect mid $50s come end of the year." Even after PBR's 4% drop on Friday the stock is currently trading at $51.33 so it was time I reevaluated the company and look into whether it still has growth potential. I can see nothing wrong with PBR and believe there growth prospects are stronger than ever and that the stock will continue to soar in 2010 and beyond.

                                          "Oil is Going to $100"
Anyone who reads the website regularly knows that I firmly believe crude oil prices are going back to $100 a barrel. If I am correct with this predication, PBR will be a huge benefactor of the increase. Here are four reasons why:
1.             PBR has one of the world's largest proven oil reserves
2.             They are a Top 10 Company in terms of Oil & Gas Production
3.             PBR's reserves are expected to double to around 35 billion barrels in the next 2-3 years. Currently they are at 14 billion.
4.             PBR's daily production targets are expected to raise between 10-20%
                              What is PBR's Long-Term Potential?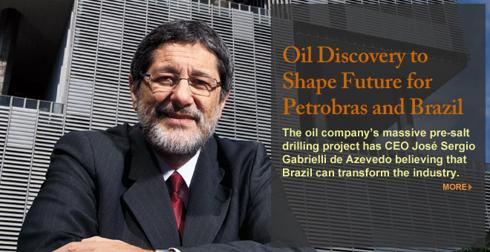 PBR has been a great investment over the years as they are one of the fastest growing oil companies appreciating over 30% the past five years. I see no reason for this to stop and this is why:
1.             PBR plans to invest $174 billion by 2013 to support the largest oil discovery in 30 years, a series of super giant oil and gas fields located in the pre-salt layer of Brazil's Santo Basin.
2.             PBR has both the backing of the Brazilian government who invested over $30 billion and the Chinese private investors who have pledged over $20 billion to PBR's discovery.
3.             Brazils government proposed to make PBR the only operator of all new offshore pre-salt oil fields yet to be exploited.
4.             PBR expects oil production to increased from 2.4 million barrels a day to around 5.7 million barrels a day by 2020.

5.       PBR has unique advantage to competitors in its technological abilities with                 pre-salt rocks resulting in the large discoveries.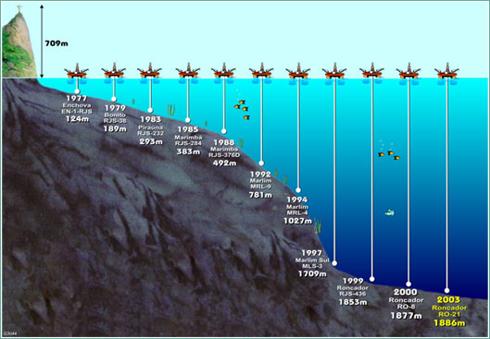 6.    PBR has long-term views and have been expanding renewable energy programs such as solar, biofuel, and energy.
7.    Biofuel production is expected to increase 18% by 2013.
8.    PBR has secured billions of dollars in loans from China in return for guaranteed long-term supply of oil. China's energy needs are becoming a necessity as they are rapidly growing over the next several years.
PBR is Fundamentally Sound Top from Bottom
I see PBR's attractive long-term outlook as a must BUY!!! Building on this they are fundamentally all-round company top from bottom.
1. PBR's market cap is 95.5 billion showing they are a stable company
2. PBR has a current ratio of 1, which shows liquidity to meet financial needs
3. PBR has a ROE of 17% showing they are both efficient and profitable
4. PBR offers a solid 3.2% yield, which should increase as the company grows
5. U.S. investors should be extra interested as the Brazil currency continues to gain strength on the U.S. dollar. If you have the capabilities within your brokerage account try to buy PBR on the ADR, the Brazilian Stock Exchange and get both the gain on currency and equity.
Don't Miss Out on PBR
If you believe that oil demand will continue to outnumber supply then you should be sold on why to buy PBR. They have a technological advantage over the rest with their pre-salt drilling, they have the support from the government and private investors, they are expanding, and they are in a growing industry. Don't miss out on this opportunity second chances rarely come around. I firmly believe that come 12-months from today PBR will be trading at around $80-$85.



Disclosure: Long PBR