$SEEL (Seelos Therapeutics, Inc.)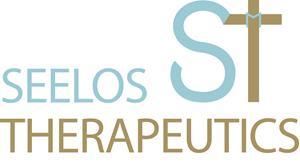 I'm new to Seeking Alpha, but not to investing and trading, so please bear with me. I FINALLY found, what I think, may be one of the best long-term investments available in small biotech stocks! I was a bit skeptical when I first looked at the chart, but when I learned what was behind the recent drop in share price... that they underwent a merger, and sold off simply from the confusion surrounding it, I was mollified. Then I learned what the merger brought!
These guys are making acquisitions left and right to build up their pipeline, and I have to say, it's probably one of the most impressive pipelines I've ever seen for even a much larger biotech company! I'm holding onto this one, VERY long-term! Because, and I say this with a great deal of experience, I truly think this stock will one day be a large biotech company, worth God knows what! I can, in the near future (2 to 3 months), see $SEEL trading over $5/share (it's currently at $2.92 as I type this), and eventually working its way back up to double digits (possibly in the $20 to $25 per share range). And I say that based on their CEO's attitude towards growth, and his ability to do what it takes to get the job done, as well as what he's already accomplished with their pipeline. I encourage everyone who likes small biotech stocks, with the potential to become large and very profitable biotech stocks, to take a look at this one!
Here's a recent interview (3-25-2019) the Founder & CEO of Seelos Therapeutics' Dr. Raj Mehra gave on the TD Ameritrade Channel regarding $SEEL's acquisitions and pipeline, among other things: The Watch List with Nicole Petallides: 03/25/2019 | TD Ameritrade Network In it, Dr. Mehra speaks about another thing I love about this company, and that's its pursuit of treatments and cures for tragic and epidemic health issues, like Parkinson's Disease, Clinical Depression, PTSD, the alarming and rising rates of suicide, all around the world, today, different medication delivery systems, and many other topics. You can see in this interview that this man is passionate about his company and work, and while it goes without saying that both he and I want to make money, that's not the only reason either of us are interested in this company. But, in his case, his passion for his work drives him, and his company, to succeed! I believe that's one major reason Seelos Therapeutics will be so successful in both the near and long-term.
Also, of course, I AM a shareholder in Seelos Therapeutics, so I obviously have a vested interest in you checking this company and its stock out, and hopefully deciding for yourself that you'd like to invest in it, as well. And should you decide to look into this company, please do your own due diligence! I'm not asking you to rush, headlong, into this investment, and I'm not particularly interested in short-term day or swing traders getting into this stock (I just think it's better for the long-term share price if the buyers of a stock like this are interested in more than just a quick in-and-out), but I obviously can't tell you how to trade or invest your money!
As always, I wish all of you the best of luck with your trades and investments!
Disclosure: I am/we are long SEEL.
Additional disclosure: I'm VERY enthusiastic about $SEEL, and because of that, I intend to keep adding to my long position. I truly believe this little biotech/pharmaceutical company could, one day, become a "big pharma" company!