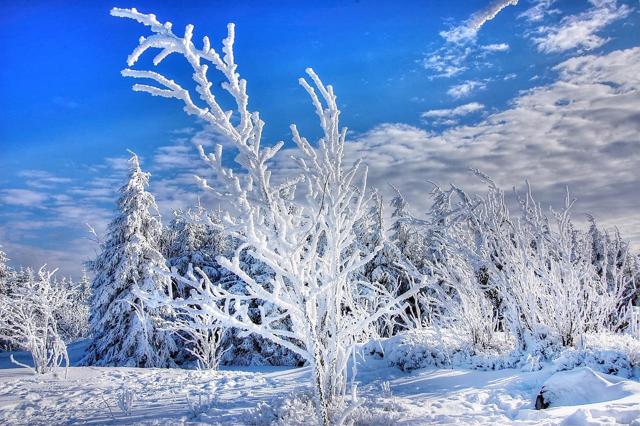 In this article, I would like to check up with you a company that caught my attention by several factors at the same time: it is at a commercial stage, it has more cash than its total capitalization, and it has passed through "difficult" times in the past with relevant "tough" lessons. This is Aptevo Therapeutics (NASDAQ:APVO). Let's start with the backstory. Aptevo Therapeutics was founded in 2016 by  Emergent BioSolutions Inc. In the beginning company had 4 blood products approved by FDA: WinRho ( Rho(D) Immune Globulin Intravenous), HepaGam B (Hepatitis B Immune Globulin), Varizig (Varicella Zoster Immune Globulin) and IXINITY (coagulation factor IX (recombinant) for Hemophilia B patients. IXINITY was the only newly approved product in 2016 in comparison with other 3. Subsequently, 3 "elder" products were sold and are still marketed by Saol Therapeutics forming their major hematologic products portfolio. 
Aptevo Therapeutics, meanwhile, had more drug candidates in the pipeline in far 2016.  The lead candidate was  Otlertuzumab investigated for the treatment of chronic lymphocytic leukemia (CLL) (while 5 others were at preclinical stage). Otlertuzumab was  a fully humanized anti-CD37 protein therapeutic and the first candidate from company's ADAPTIR immunotherapeutics platform.    Otlertuzumab was antibody-derived scFv specific for CD37 linked to an immunoglobulin constant domain (FC).  CD37 is almost widely expressed on human B cells and B-cell–derived lymphoid malignancies. It was number one prime target molecule for CLL immunotherapy and it was believed that inhibition of CD37 could have positive efficacy in CLL treatment. Company management and investors were excited about the possibility having anti-cancer drug. And after Phase-1 trials showing acceptable safety and further signs of efficacy of the drug candidate. (the trials have shown 23% PR rate in CLL patients), management had 2 options to do with it. The analysis of the clinical study results was on the side of continuation of the trials in combination with bendamustine, as having more potential on positive outcome. We should emphasize that bendamustine vs otlertuzumab combined treatment was chosen, primary because of previous successful trial with smaller group of patients in 2011 (when 3 out of 6 patients had complete response rates and 1 had partial response). So it was logical that company decided to commence trials in combination with bendamustine. 
Phase-2 has shown overall response rate according to the International Workshop on Chronic Lymphocytic Leukaemia criteria was 69% in the otlertuzumab and bendamustine arm and 39% in the bendamustine alone arm (P = 0.025). Median progression-free survival (PFS) was 15.9 months in the otlertuzumab and bendamustine arm and 10.2 months in the bendamustine alone arm (P = 0.0192). 
And here is Aptevo's decision to discontinue trials of otlertuzumab, announced in 3rd quarter of 2018: 
"We have elected to discontinue the otlertuzumab development program, a first generation monospecific ADAPTIR candidate including the Phase 2 clinical program for the treatment of peripheral T-cell lymphoma (PTCL). A previous Phase 2 clinical study evaluating otlertuzumab for the treatment of chronic lymphocytic leukemia (CLL) showed that otlertuzumab in combination with bendamustine, compared to bendamustine alone, demonstrated a significant increase in median progression free survival for the combination, from approximately 10 to 16 months. While there was some evidence of tumor regression (43% primary tumor) in one patient in the PTCL pilot Phase 2 clinical study, there has been no evidence of an early response in the remaining patients. Preliminary immunohistochemistry analysis has revealed that the number of patients with tumors expressing CD37, and the degree of CD37 expression within the tumors, is much lower than that found on panels of PTCL patient samples that were tested prior to the initiation of the pilot study. It was due to these reasons that we elected to close the study to further enrollment, however, we will continue to monitor the patients remaining on therapy." 
In a broader patient population drug candidate did not show robust efficacy and company decided to discontinue the trials of otlertuzumab. And that was right decision again. They did not try to put colors into trial results with continuation of spending investors' money for a "little-bit more efficient" than other drug candidate. Meanwhile they started to focus on the next generation of ADAPTIR platform drug candidates with better potent mechanisms.  
Why I'm going deep into the details of the past? I should understand the past choices of the company's team and management. If the decisions were misleading or pragmatically done in terms of opportunities they had. That is also very important in terms of understanding of the past of the company. 
Let's have a look at our survivor 
What we have with Aptevo after tough struggle for survival, dilution of shares and discontinuation of late stage drug candidate?
Let's focus on some figures from the latest annual report:
2018 product revenue (IXINITY): US$ 23.06 million (increased by 111%  comparison with 2017 sales);
Company net loss for the year 2018 was US$ 53.68 million. 
As of December 2018, company had US$ 38.1 million cash, cash equivalents, and short-term investments. Company also announced  that their cash burn rate in 2019 will be in the range of $36-40 million ($50-55 million in 2018). 
Aptevo also completed a public equity offering of common stock and related warrants in March 2019 raising gross proceeds of US$22 million. 
If we deduct maximal cash burn per quarter (due to their estimate), APVO has around US$50 million cash & equivalents as of end of 1st quarter of 2019.  Company's capitalization is now around US$ 32 million. 
Let's also have a look at the key persons from management team: 
Chief Executive Officer:  Marvin L. White /  he has been the Chief Executive Officer and President at Aptevo Therapeutics Inc. since August 1, 2016. Mr. White has been the President and Chief Executive Officer at The MLW Advisory Group, LLC since April 2014. Mr. White served as Chief Financial Officer and System Vice President at St. Vincent Hospital and Health Care Center (in 2011 he was elected as CFO of the year, due to successful acquisitions), Inc from 2008 to March 2014. He served as Chief Financial Officer at Eli Lilly & Company's Lilly USA, LLC. He served leadership

positions at Lilly in Corporate Finance and Investment Banking in the Corporate Strategy Group. He served as the Pharmaceutical Company's Assistant Treasurer. He served as an Executive Director of Eli Lilly & Company's LillyUSA and Lilly pharmaceutical company.

 
SVP and Chief Financial Officer:  Jeff Lamothe /  Senior Vice President and Treasurer of Aptevo Therapeutics Inc. since July 29, 2016. Mr. Lamothe serves as the Chief Financial Officer of Smith Carter Architects and Engineers Incorporated from January 2010 until July 2012. Mr. Lamothe served as the Chief Financial Officer of Cangene Corporation Inc. since August 1, 2012. He joined Cangene in August 2012 with 25 years of business and financial

.

 
Chief Medical Officer and SVP, Clinical Development & Medical Affairs:  Scott C. Stromatt, M.D. has been Chief Medical Officer and Senior Vice President of Clinical Development & Medical Affairs at Aptevo Therapeutics Inc. since July 29, 2016. Dr. Stromatt served as the Chief Medical Officer and Senior Vice President of Clinical at Emergent BioSolutions, Inc. since October 2010. He served as the Chief Medical Officer and Senior Vice President of Trubion Pharmaceuticals Inc., since August 2008. He has extensive experience related to the

development and commercialization of novel therapies. Dr. Stromatt served as Executive Vice President of Clinical Development and Regulatory Affairs of Cell Therapeutics, Inc., from August 22, 2005 to April 4, 2008. He has managed Cell Therapeutics global clinical research programs and related functional areas since 2003. Dr. Stromatt served as Vice President of Clinical Research and Chief Medical Officer at Northwest Biotherapeutics from April 2002 to October 2003. Prior to that, he served as an Equity Analyst at Collins Stewart LLC, Research Division and focused on public and private biotechnology, pharmaceutical and medical device companies. Dr. Stromatt served as Vice President of Health Care Research at C.E. Unterberg, Towbin, from June 2000 to April 2002. He served as Senior Vice President of Bigelow and Company from October 1998 to May 2000. Dr. Stromatt's earlier positions include Senior Vice President at CE Unterberg Tobin, Vice President of clinical research at Synergen and Director of medical affairs at Searle Pharmaceuticals. He served as Equity Analyst at Bigelow & Co., Research Division. Dr. Stromatt received his MD from the University of Chicago in 1983, MBA and BA from the University of Colorado.

 
SVP and Chief Manufacturing Officer:  Randy J. Maddux /  In the past he held the position of Quality Director at Biogen, Inc. and Vice President & Site Director at GlaxoSmithKline Plc Assistant Director-Research & Development at Glaxo Wellcome Plc and Vice President-Quality & Operations at Human Genome Sciences, Inc. (both are subsidiaries of GlaxoSmithKline Plc). Randy J. Maddux received an undergraduate degree from East Carolina University and an MBA from Duke University. 
SVP and Chief Scientific Officer:  Jane Gross, Ph.D.  has been the Chief Scientific Officer and Senior Vice President at Aptevo Therapeutics Inc. since September 2016. Dr. Gross served as Vice President of Research and Non-Clinical Development at Emergent Biosolutions Inc. from July 2016 to September 2016. Dr. Gross continues to lead research and non-clinical development, a position she has held for the last five years at Emergent. She leads research efforts

in molecular biology and protein engineering, immunology, protein and cell sciences and translational research for clinical development. She has over twenty-five years of experience in the discovery and development of novel protein therapeutics in autoimmune, infectious disease and oncology indications and is an inventor on over 100 patents. Prior to joining Emergent, she served as Vice President of Immunology Research at ZymoGenetics Inc., where she led efforts in discovery and development of therapeutics from novel genes for treatment of AIID and cancer. She served as a Trustee of Bloodworks Northwest until July 2015. She served as a Trustee of Puget Sound Blood Center and Program. Dr. Gross holds Ph.D. in Immunology from University of California at Berkeley.

 
SVP, Commercial Operations:  Mike Adelman /  has been Senior Vice President of Commercial Operations at Aptevo Therapeutics Inc. since 2018. Mr. Adelman served as Vice President of Commercial Operations at Aptevo Therapeutics Inc. since July 2016 until 2018. Mr. Adelman has 20 years of experience in life sciences with expertise in pharmaceutical sales and marketing, strategic planning, and general management. He served as Vice President of Commercial Operations at Cangene Corp. from August 7, 2012 to 2014. Mr. Adelman was responsible for worldwide sales, marketing and distribution of Cangene's products. He served as Vice President of Marketing and Sales at Adolor Corporation since January 2010 until March, 2012, where he was responsible for the marketing, market research, sales, pricing, and distribution functions and leading its commercialization strategy. He joined Adolor Corporation in 2008 as Senior Director of Marketing and directed its marketing activities for ENTEREG(NYSE:R) (alvimopan). Prior to that, Mr. Adelman held positions of increasing responsibility at AstraZeneca Pharmaceuticals, LP in Marketing and Sales, including Senior Director, Marketing Strategy, Brand Director, and Regional Sales Director. He holds an MBA from New York University, Stern School of Business and Bachelor of Science in Business Administration, with a concentration in Finance, from Northeastern University, Boston. 
And of course Chairman of Aptevo's Board of Directors Fuad El-Hibri  who is also the founder and Executive Chairman of the Board of Directors of Emergent BioSolutions. 
For the major shareholders (as of March, 2019) please see Form 14A (SEC filing). 
More details on IXINITY
IXINITY is a coagulation factor IX (recombinant), which replaces deficient factor IX and corrects the protein deficiency, reducing bleeding tendency. When administrated, Ixinity increases plasma levels of factor IX and temporarily corrects the coagulation defect in patients.
The drug is available as a lyophilised white powder packed in single-use glass vials containing nominally 500 international units (IU), 1,000IU, or 1,500IU per vial. The powder has to be reconstituted with sterile water for injection through intravenous administration.
During clinical trials in 84% of cases, reduction of bleeding episodes was rated as excellent or good by subjects. Excellent was defined as a dramatic response with abrupt pain relief and clear reduction in joint or haemorrhage site size, while good was defined as pain relief or reduction in haemorrhage site size that may have required an additional infusion for resolution.
The most common adverse reaction reported in clinical trials  was headache. Other adverse reactions included weakness, lack of feeling, depression, hemophilia, influenza (flu), injection site discomfort, lethargy and skin rash. 
HEMOPHILIA 
Hemophilia is the most common hereditary bleeding disorder.  Hemophilia results from a missing or deficient protein needed for blood clotting. The two main forms are hemophilia A (factor VIII deficiency) and hemophilia B (factor IX deficiency). According to National Hemophilia Foundation, Hemophilia A occurs in 1 in 5,000 live male births. Hemophilia A is about four times as common as hemophilia B. The number of people with hemophilia in the United States is estimated to be about 20,000 individuals. According to National Hemophilia Foundation:
The worldwide incidence of hemophilia is not well known, but estimated at more than 400,000 people. Approximately 75% of people with hemophilia around the world still receive inadequate treatment or have no access to treatment.
So our focus should be in hemophilia B patients, which approximate number in US is 4,000 people and worldwide potential hemophilia B population is 80,000 accordingly. 
So let's focus on these figures, because we should not expect doubling of IXINITY revenues each year and forever. Now, taking into account that IXINITY is marketed in USA only (APVO announced that they are working on ex-US license & partnership opportunities), we have potential of 4,000 persons switching from traditional medicines to IXINITY. I would like to know the upside potential from current baseline (2018 annual sales figures). 
According to National Center for Biotechnology Information (NCBI) bleeding preventive treatment in hemophilia per patient costs >$140 000 per year based on private and government reimbursements. Where 80% is the cost of medication. Let's calculate the annual potential in US only: $140,000 x 80% x 4000 persons = $448,000,000. US$ 448 million is the peak annual potential of hemophilia B  coagulation factor IX market in USA. 
Now let's have a look at competitors:
 So what is leading driver for IXINITY to succeed? IXINITY during Phase-3 trials had significantly better results than control cohort of SOC (Benefix). Recently company reported outcomes data for IXINITY for various clinical and quality of life measures (at Thrombosis and Hemostasis 2018 Summit of North America annual meeting). And the most important driver - patient satisfaction: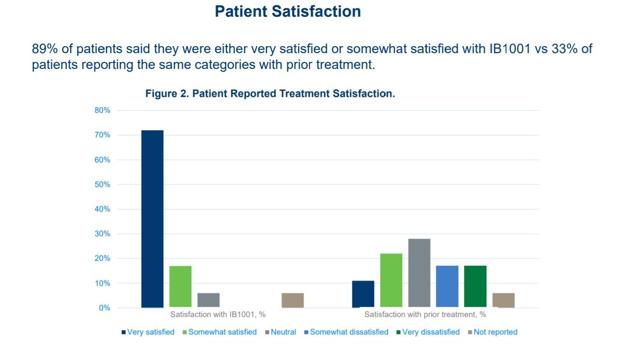 At the same time cost-efficacy ratio remains attractive. Anyway we are assuming $448 million potential U.S. market where IXINITY has achieved 5% market share in 2018.  
And let's add anticipated milestones for IXINITY:
Launching New IXINITY 3,000 IU Assay in mid-2019 (expansion to higher volume)
Pediatric clinical trial start in Q3 2019 (expansion of current indication)
Word-wide licensing & partnerships 
What are important milestones and catalysts for Aptevo Therapeutics pipeline in 2019:
Commenced patient dosing in a Phase 1/1b open-label, dose-escalation study of APVO436 in patients with Acute Myeloid Leukemia (AML) and High-Grade Myelodysplastic Syndrome (MDS); anticipate reporting preliminary anti-drug antibody (ADA) read-out in Q3 2019 and reporting preliminary Phase 1 safety data in Q4 2019
Presented new pre-clinical data for APVO436 at AACR Annual Meeting demonstrating potent T cell-directed tumor killing with reduced cytokine release in pre-clinical studies compared to an Aptevo-generated competitor bispecific construct
Starting Phase 1 clinical study of APVO210 evaluating single and multiple ascending doses in healthy volunteers; APVO210 is being developed for the treatment of autoimmune and inflammatory diseases
Received authorization in Australia to commence dosing in APVO210; Phase 1 clinical trial began in March 2019 with initial results for the single dose group cohort anticipated in Q3 2019 and preliminary Phase 1 safety data in Q4 2019
Publication of pre-clinical data in the journal, Frontiers in Immunology, showing that APVO210 has a unique mechanism of action for delivering the cytokine, IL-10, which can generate antigen specific T-regulatory cells, and suppress inflammation and immune activation without stimulating pro-inflammatory cytokines
Advancement of ALG.APV-527 (partner: Alligator Bioscience / targets 4-1BB, a co-stimulatory receptor found on activated T cells and 5T4  - a solid tumor antigen/). A bispecific candidate targeting 4-1BB and the tumor antigen 5T4 is a novel approach with potential to improve clinical outcomes in several solid tumors; anticipating filing a clinical trial authorization (CTA) in Q4 2019
RISK FACTORS: 
Dillution: Company has around US$50 million cash & equivalents, with company's management projected cash burn rate, these resources  could fund Aptevo up to the third quarter of 2020, if IXINITY revenues do not increase in 2019. So there can be a risk of one more dilution in the next 16 months. 
Manufacturing problems for IXINITY. Possibility of product shortage due to raw material absence or other manufacturing failures. In any biological manufacturing we should always be aware of such risk. 
CONCLUSION 
Aptevo Therapeutics lost nearly 90% of its capitalization during last 12 months. The series of fails disappointed investors and that brought the share prices to below 1$ levels. I believe that only IXINITY itself can generate enough revenue to make Aptevo profitable in 2019. At the same time I did not include word-wide potential of Aptevo's lead drug. It is very important to find a nice asset to buy, but it is more important to buy it in a right time and at a lowest price. I believe, that it is a right time and good price to buy Aptevo (APVO) now. Winter is Over.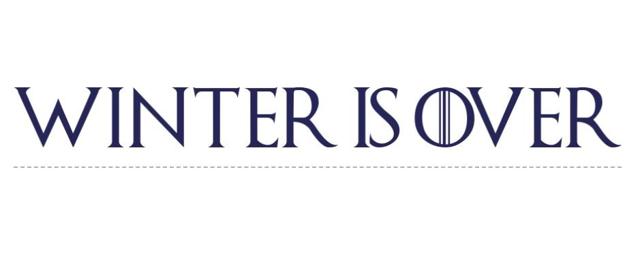 Disclosure: I/we have no positions in any stocks mentioned, and no plans to initiate any positions within the next 72 hours.
Additional disclosure: My overall advice for those who are interested in investing in biotech or any other sector: Investment involves risk. As a general rule, you should only trade in financial products that you are familiar with and understand the risks associated with them.