The Case-Shiller home price index for January 2010 was just released and "Oh my goodness" all is right in the world.  Housing is no longer in free-fall.

It seems to me this is following the predictions that were placed here on SeekingAlpha by many many comments.

But it seems, to my dismay, and somewhat inappropriate during Passover that I mention it, but we are starting to follow the propaganda theory of Joseph Goebbels:

"Propaganda is not a matter for average minds, but rather a matter for practitioners. It is not supposed to be lovely or theoretically correct. I do not care if I give wonderful, aesthetically elegant speeches, or speak so that women cry. The point of a political speech is to persuade people of what we think right."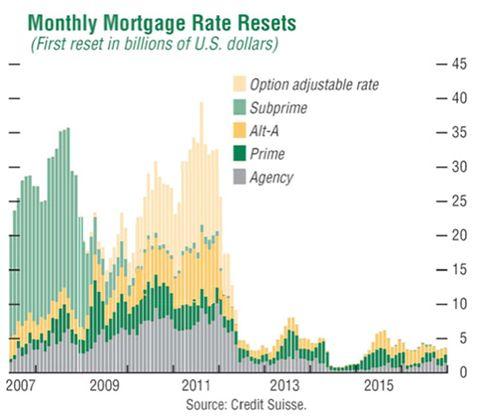 As you can see - we are right on track with the dip in the Optional Adjustable Rate loans - where they get a reprise - right before another leap in resets.

It is obvious that the foreclosure process is not working and houses are being held off the market for an indefinite period of time (Or I imagine until mid-2012 if they are still standing) or a substantial amount of short-sells - at least which are presently covered until 2012 via the Mortgage Foreclosure Act of 2007.

It is a telling sign that RedFin has starting showing shortsells - since they are such a percentage of the overall market.

I'm intrigued if anyone is going to be able to get a jumbo mortgage starting April 1st - or at what rate these mortgages might be written.



Disclosure: None