The Face Of Reddit's Gamestop And The Obvious Peak Of The Market
Please Note: Blog posts are not selected, edited or screened by Seeking Alpha editors.
Seeking Alpha Analyst Since 2019
NOT A FINANCIAL ADVISOR SO DON'T LISTEN TO MY OPINION. NOT FINANCIAL ADVICE. I AM JUST A GUY WITH A TOP HAT AND A MUSTACHE. A TOP HAT OF THE GENTLEMAN KIND ;)
https://turningpointstocks.substack.com/

Summary
The rise of the retail trader is not a new era but instead what happens at every bubble stock market peak.
Frenzy manias are when retail average joe traders make 5 to 10 times their money in 1 month. Bubbles are over years.
There are 8 Factors that brought $4 trillion dollars into the stock market within 8 month, hence why we are at a top now.
US 1929 stock market peak was the rise of the retail trader
Japan stock market peak of 1989 was the rise of the retail trader
US 2000 stock market peak was the rise of the retail trader
China stock market peak of 2007 was the rise of the retail trader.
All 4 times in history the media fanned over the fact that your stay at home or in the case of the 80's and 20's your average joe was betting in the market and making more money than they've ever had. You would hear stories of how people's lives were changed over night. Now the key to this phrase is overnight. Not over a 1 or 2 year time span but overnight. The market is not at a top until overnight successes are made. So when people were saying all throughout 2013 to 2020 that tech stocks were expensive or that an IPO doubled or tripled in a day, or that companies were trading 10 or 15 times sales, that was not your overnight success stories.
There has to be a catalyst that brings in the retail investor. Two things are needed, time and easy money. Easy money alone doesn't suck him to play because it would all depend on where the easy money is. In 2003 to 2006 the easy money was in real estate and the easy lending policies of the banks were to home buyers. That didn't suck in the average retail trader hence why I didn't include it in my 4 times in history. Without going into detail of all 4 times in history and why each one sucked in your average retail buyer, lets just fast forward to today. What sparked the buying frenzy of the last 8 months?
Well lets see.... 15 million people unemployed and getting 65% of their salary from unemployment insurance, $600 extra a week for 12 weeks, a one time $1,200 stimulus check for every man woman and child in this country (key word is child because then the parents actually got $3,600 in most cases), mortgage payments deferred for 12 months, (don't forget that investors who own multi unit complexes and homes were not paying their mortgages and also at the same time still getting their rent from their renters), PPP loans to companies and individuals that should have never received them, student loans deferred for 12 months, and on top of all that the betting markets were closed for about 6 months. Combine all those together with the fact that nearly 15 million (20 million if you count small business owners) are sitting home with nothing to do or buy but essentials and you have about $4 trillion dollars of stimulus that entered the market. The market became a new form of entertainment and stress relief like a casino is. Hence why the peak mania is happening right now in real time in GameStop, AMC theaters, Bed Bath & Beyond, QuantumScape, BlackBerry and many many others. These are stocks that are going up 5 to 20 fold in 1 to 2 months. Not 1 to 2 years. Tesla was the long term formation of a bubble using easy money via Institutional Investors. Because of the sophistication and timing of Institutions you get a Tesla that will go up 5 or 10 fold in 1 year not 1 to 2 months. But when you start to get 5 to 10 folds in 1 month then you know that the unsophisticated retail investor who has no strategy except buying when he sees other buy and doesn't want to miss out which causes the stock to go up in a frenzy like manner. That is why you can see the difference of a stock chart in a frenzy mania, than in a long term bubble name like Tesla that is done via institutional money still using free money from the fed but nevertheless is being deployed by some type of strategy and not just some overnight retail psychology fomo. We are currently at a market top. PE ratio of the S&P 500 is going to see a major repricing this year as Wall street analysts for no reason other than some anecdotal evidence have all started to become extremely bullish over the last 4 months causing our market to be valued at 38 times earning. Earnings this year will be a disappointment and this will cause the market to fall by about 35% as I stated in my last article 1 week ago.
Now finally onto Gamestop for 1 second. Reflecting on the fact that I have watched and read some of what this guy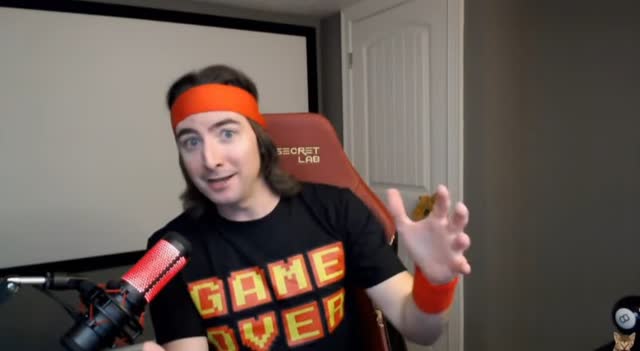 has said about GameStop and the other fact that he is currently up $48 million dollars and the one responsible for the blind faith belief in the hundreds of thousands of redditors that have put their money 
in the stock I am reminded of a Mark Twain quote.
"It is strange the way the ignorant and inexperienced so often and so undeservedly succeed when the informed and the experienced fail. All you need in this life is ignorance and confidence, and then success is sure."
Seeking Alpha's Disclosure: Past performance is no guarantee of future results. No recommendation or advice is being given as to whether any investment is suitable for a particular investor. Any views or opinions expressed above may not reflect those of Seeking Alpha as a whole. Seeking Alpha is not a licensed securities dealer, broker or US investment adviser or investment bank. Our analysts are third party authors that include both professional investors and individual investors who may not be licensed or certified by any institute or regulatory body.