About CEL-SCI
CEL-SCI (NYSEMKT:CVM) is a small-cap market (~$600 million) clinical-stage cancer biopharmaceutical company. It has two products in the pipeline: Multikine and LEAPS.
Multikine, a cocktail combination of cytokines and chemokines, is a prospective neoadjuvant treatment and an investigational drug candidate in Phase III event-driven clinical development for newly diagnosed advanced primary head and neck cancer.
The goal of Multikine is to boost the body's immune system prior to Standard of Care ("SOC"). The event-driven Phase III study was fully enrolled with 928 patients, and the last patient was treated in September 2016.
To prove an overall survival benefit, the study required CEL-SCI to wait until 298 events (deaths) have occurred among the two main comparator groups.  
298: It's Over Johnny.  It's Over.
The nearly 10 year Phase III journey is now over and what a journey it was. On 5/4/20, CEL-SCI announced that the 298th event occurred, ending the Phase III trial of Multikine. 
The PR said a lot.  Much of what I suggested earlier.
The database is now being prepared for database lock. Once the database has been locked the final analysis of the trial results can be performed. CEL-SCI will continue to remain blinded to the study results throughout this process. CEL-SCI will be advised of the results when the analysis is completed and the study results will be announced to the public and investors at that time.

The CROs involved in study management are generating the remaining queries, performing source data verification, completing medical review, and building the final database needed to produce the final tables, listings, and figures."
I don't often toot toot my own horn, but I did predict CEL-SCI would announce that 298 occurred. Many scoffed.  I announced it in my last article: "It's All Happening".
I stated that the messaging of CEL-SCI management had changed recently and that I expected them to do a PR announcing that the 298th event had occurred. I also said that it would end by May 15.  Sushi is smart. :)
For large investors and funds that have been sitting on the sidelines, this is the long awaited signal to buy stock. Many investors have avoided investing in this "never ending" trial choosing to invest elsewhere. Now is the time to start their positions as data won't be too far away.
Therefore, we expect a material increase in the stock price in the subsequent days of this announcement. The stock price will continue to gain momentum as expectations for the data become more intense. One could expect a share price of $30 leading up to top line results.
Why Wasn't It Stopped Early for Positive Efficacy
If Multikine is the wonder drug we all think, the aging blogger, Adam Fearstain, states it would have been stopped early for positive efficacy. Or would it have?
As we previously wrote, this is a Event-Driven study...not a Time-Driven like other neoadjuvant clinical trials. Big difference!
Only a small percentage of trials are stopped early for "benefit." This is because stopping trials early for benefit skews the data and gives a "biased" impression of effectiveness which automatically tarnishes potentially positive results. The IDMC must also consider whether or not the trial findings will change clinical practice.
If the IDMC review were to have recommend an early stoppage and the recommendation was implemented by CEL-SCI, it would of made it more difficult to provide the exact efficacy of Multikine. It would of also opened up the possibility for biased "False-Positive" data results. 
Remember, this is an EVENT DRIVEN study and THEREFORE it needed to reach the last event of 298 to determine statistical significance.  
298: What Happens Next?
Now that 298 has been announced, we expect a series of events to occur. Geert has had 10 years to think about this day. 10 years!  I bet you anything Geert has thought of every single detail that needs to occur in the coming weeks.  No stone has been left unturned.  He has thought of everything. This is his life's work. 
The CRO, ICON (who has the unblinded data) has recently informed CEL-SCI that the 298th event occurred. ICON will now provide the unblinded data to a third-party firm that will review and analyze the data. CEL-SCI won't receive  the data and will remain blinded. As the PR stated: "CEL-SCI will continue to remain blinded to the study results throughout this process." 
As the PR stated, "study results will be announced to the public and investors at that time."
Subsequent to this blogs release, Zacks provided a very detailed analysis of the pending steps related to Data Locking.  It can be found HERE.
What The Shorts Will Say?
The Shorts are upset! That's a shame. They lie and misrepresent. This is what they do to scare you out of your shares. I wrote a lengthy article about these morons here.
Here are some doozies that I expect they will say:
Where is the Top Line Data!? It Must of failed!
"OK, the 10 year old trail is over. Whoop Dee Do!!! They would have announced Top Line results at the same time had the results been good."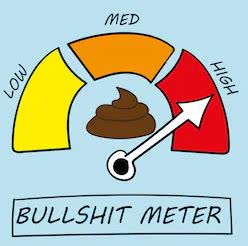 Bullshit!  CVM is blinded to the results.  As noted above, a 3rd party firm will be scrubbing the data prior to CVM seeing it. This ensures that the data read won't be tainted with bias.
The Trial Already Failed
"The Trial already failed." How many times have we heard that?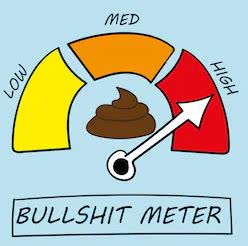 Bullshit! If it failed already, why did the IDMC recommended the trial to continue at the most recent review 2 weeks ago? How come they didn't recommend to stop the trial for Futility?
The IDMC recently recommended that Pfizer's Head and Neck cancer study, JAVELIN 100, be stopped for futility.
Data Leaked! Trial Failed.
This stock will be very volatile.  There will be ups and big downs on seemingly no news! When the stock dips, the Shorts will say data has leaked and the results are bad.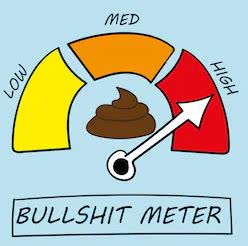 Bullshit! CEL-SCI is blinded to the results and all parties involved will maintain the strictest confidence.  As the PR stated "CEL-SCI will continue to remain blinded to the study results throughout this process."  Ignore the noise. There will be lots of ups as this stock will be very volatile until data is released.
P-Value Degrades the Longer the Trial Continues.
"The P-value of the trial will be bad because the trial ran too long", the Shorts will proclaim. The P-value is calculated to assess whether trial results are likely to have occurred simply through chance.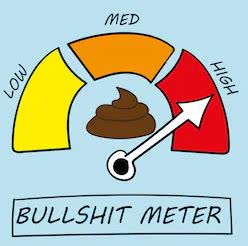 Bullshit! The Kaplan-Meier ("KM") analysis was designed specifically to detect treatment effect in survival analysis, which, by definition, can take years to observe. The KM analysis allows for the treatment effect to be observed without trial length obscuring the results.  
The length of the trial has no bearing on the P-value or confidence interval of curve since the KM analysis assumes serial time rather than secular.
This is a Pump to Raise Cash.
The Shorts will say this PR was a shameless "pump" in order to raise cash and that an offering is coming any day.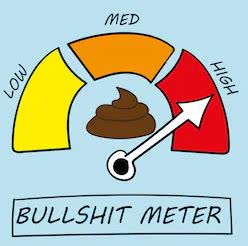 Bullshit! After their recent offering in March and warrant conversions, we estimate that CEL-SCI has well over 1 years worth of cash.  Furthermore, that same offering had a Lock-Up Agreement detailed in the SEC filing.  This Lock-Up Agreement states CEL-SCI can't "offer, issue, sell, contract to sell any securities of the company" for nearly two months.
Russell Index Rebalancing 
On May 8, the Russell Index begins its annual rebalancing process. It's a two month process.  CEL-SCI's market cap will be used to determine its weighting in various indexes.  The bigger the market cap, the more shares the indexes will need to buy.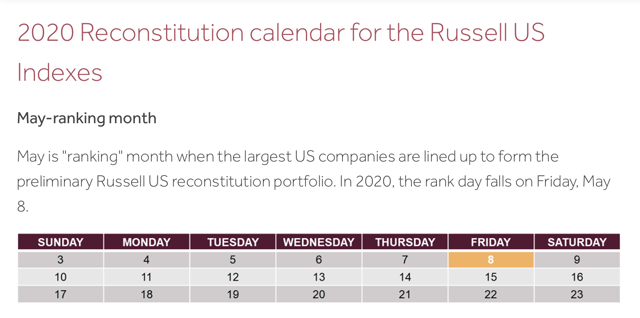 Last year, over 2M shares were bought because CEL-SCI was added to the Russell 2000 Index.  With our market cap about 2 times higher as compared to last year, expect another 3M shares to be bought into these indexes.  Where will those 3M shares come from? How will this effect the share price? This is a typical supply vs. demand issue and will create significant pricing pressure to the upside. This culminates in late June.
Valuation
There are 165K new head and neck cancer cases each year in the U.S., Canada, and Europe. Of these, 110K are "advanced" Stage III or IV and are Multikine-eligible.
The average new oncology drug cost is between $200K and $400K. Let us assume a market penetration between 20K and 50K a year, and Multikine only receives $50K per treatment. Annual sales would be between $1 billion and $2.5 billion.
Assuming a multiple of 4x sales, which is extremely conservative, the value of the company would be between $4 billion and $10 billion. Fully diluted by all possible shares plus future potential dilutions (50 million shares), this equals around $80-200 per share.
We are suggesting a fair valuation between $80 and $200 per share, if Multikine is successful. We believe this drug will be a blockbuster.
Given this is a binary event trial, if the trial is not successful, we believe the share price will be around $1.
Visit KillCVMShorts.com for daily updates!
RIP BioG, NewAgeMoney, TickledDumb. Sorry you missed the boat. Also, Greens12 is a moron. HR Howie is a hack.