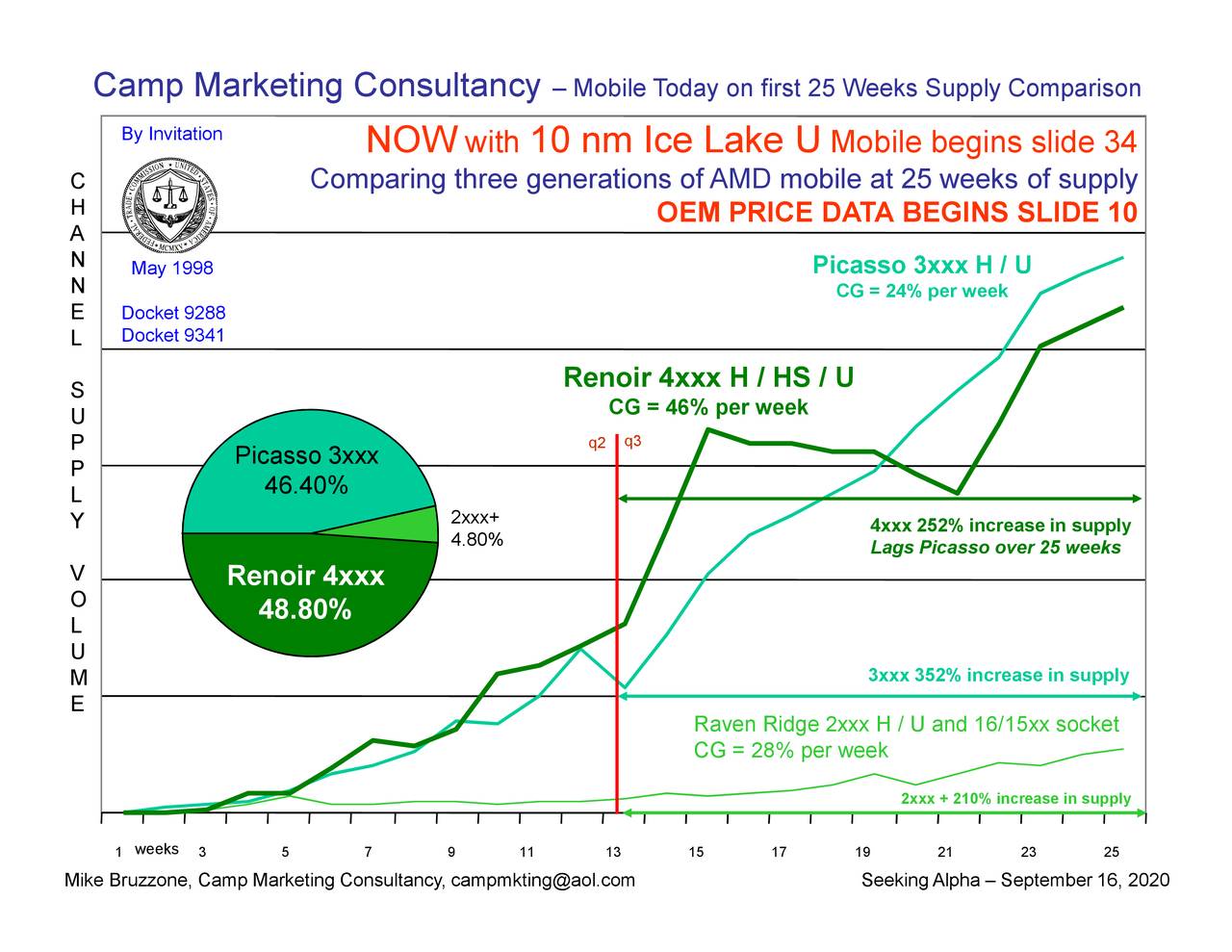 As an end buyer you have to want AMD. But what'$ the supply chain and  distribution $ales channel want?
What happen to Renoir 4xxx mobile? . . . . squished.
Ryzen 4xxx H/HS/U will pull through specialty channels, Sharper Image, and will definitively sell on the shopping channel. Consumer electronics retail, the traditional one or two AMD product SKUs. Most will be ordered on line.
I'll get back to this for some closer observations and an economic take.
Mike Bruzzone, Camp Marketing