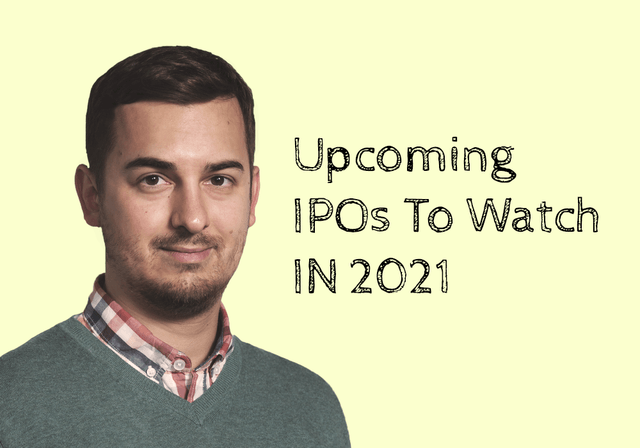 The initial public offering (IPO) market overcame a lightning-quick bear market in 2020 to bounce back to levels not seen since the dot-com boom. But there's still a laundry list of upcoming IPOs for 2021, as a host of companies plan on tapping Wall Street for much-needed capital.
Some of 2021's IPO highlights? In February, shares of female-led dating-app operator Bumble (BMBL) rocketed well more than 60% higher in their public debut. In March, online gaming platform Roblox (RBLX) enjoyed a 54% first-day jump after its offering. And in April, online education provider Coursera (COUR) priced at the high end of its range and still ended its first day up 36%.
That follows monster second-half 2020 offerings such as business-to-business database operator ZoomInfo (ZI), cloud infrastructure firm Snowflake (SNOW) and the December blockbuster offering for Airbnb (ABNB).
You can thank a rapid snap-back rally and rock-bottom interest rates for rejuvenating Wall Street's wheeling and dealing. But there are other factors at play:
The mega-trend of digital transformation continues to thrust more companies into the public markets. Many companies realize that to remain competitive, they must adopt modern technology such as cloud computing, analytics an artificial intelligence – and that means a vibrant technology-sector IPO market in 2021.
Also, venture capital markets have been flush with cash for the past decade. They have spent that cash by investing in thousands of startups, which has allowed them to quickly scale. The next logical step: The IPO, which provides still more capital … and gives founders, employees and VCs a way to cash in.Thanks to pushes from the likes of online brokerage Robinhood, trading stocks has become free (or much cheaper) for most investors. That has helped spur larger numbers of young investors looking for high-growth opportunities, like IPO stocks.
In light of this, it seems like a good bet that the momentum will continue for initial public offerings.
Here, we look at some of the most anticipated upcoming IPOs for 2021. Right now, that list includes potential blockbuster offerings such as the UiPath, Instacart and Robinhood IPOs.
Applovin
Expected IPO timeline: April 2021
Estimated IPO valuation: N/A
AppLovin has built an extensive platform to help game developers build, manage and monetize their apps. The company also has created its own gaming studio, called Lion Studios.
"The company has three core products that try to solve the common issues that game developers are facing: discovery of the game, monetization and proper analytics," says Ben Feferman, CEO of Amuka Esports. "While there are many competitors who are monetizing mobile apps, I like that they focus solely on gaming."
AppLovin also smartly leveraged its expertise, building its own gaming studio. A key to this was an aggressive acquisition strategy, involving 15 deals that in aggregate cost more than $1 billion.
Growth has been robust thanks to a spike in gaming interest courtesy of the COVID-19 pandemic. Revenues, for instance, grew by 46% to $1.45 billion in 2020. Meanwhile, AppLovin boasts more than 410 million daily active users, and its platform has been downloaded more than 6 billion times since inception.
Prospects for future growth are promising, too. Consulting firm Altman Vilandrie & Company forecasts that spending on game development solutions will expand from $12 billion in 2019 to $16 billion by 2025.
"AppLovin is a really interesting play because you get exposure to the hyper-growth mobile gaming industry but without the traditional risk factors that game developers have – that is, the changing consumer behaviors," Feferman says.
The company recently filed an S-1 with the SEC. The firm expects to raise about $2 billion from the deal.
Joann
Expected IPO timeline: April 2021
Estimated IPO valuation: N/A
German immigrants founded fabric and crafts retailer Joann in 1943. The first store was established in Cleveland, and the business grew quickly during the postwar boom.
The company first went public in 1969, allowing the company to leverage acquisitions. But it left the public markets in 2011, in a $1.6 billion transaction that piled substantial debt onto Joann's balance sheet. The Great Recession weighed heavily on the business, too.
But the company made some improvements while under private ownership. In 2017, CEO Wade Miquelon embarked on a major digital transformation of the company, with a focus on building an omnichannel platform. Joann implemented the Salesforce Commerce Cloud and built its own mobile apps. As a result, JOANN has been able to amass an email file of more than 16 million customers, allowing for more personalized marketing. It also boasts Creativebug, a subscription service with about 150,000 paid monthly users.
These investments have been key in bolstering the top line and cash flows. Growth continues apace, too. For the 39 weeks ended Oct. 31, 2020, Joann's sales jumped by 24.3% to $1.92 billion. The company has been helped by COVID-19, which has driven more interest in at-home activities. Joann also has received a boost from Etsy (ETSY), which has become a thriving marketplace for artisans to sell their wares.
Given the recent strength in the business, and the markets, it's no surprise that Joann has filed to go public. A deal is likely to go through in April; the company plans to list its shares on the Nasdaq under the ticker JOAN.
The Honest Company
Expected IPO timeline: May 2021
Estimated IPO valuation: $2 billion
Jessica Alba – an actress since the age of 13 who has starred in movies such as Fantastic Four and Honey, and the Dark Angel TV series – has become a successful entrepreneur who is on the brink of taking her The Honest Company public.
Honest provides baby products, household items and other consumer goods, with a focus on using eco-friendly ingredients. The inspiration came both from her own childhood illnesses, as well as her first pregnancy; Alba's daughter, Honor, suffered a rash breakout caused by a baby detergent.
The Honest Company was built with a strong e-commerce backbone that includes a vibrant online community. However, it has gone through some speedbumps – talks to be acquired by Unilever (UL) fell apart in 2016, the same year that it planned an IPO but ultimately failed to follow through with that.
Those and other issues led to the hiring of Nick Vlahos as CEO in 2017, which ultimately represented a turning point for Honest – one that saw the company go from purely online to a more omnichannel strategy.
Recent growth has been brisk. 2020 sales jumped by 27.6% year-over-year to $300.5 million. That included a more-than-doubling in household-and-wellness sales to $32.5 million, sparked largely by the COVID-19 pandemic. Honest has not yet reported a profit, however, and lost $14.5 million last year.
The company plans to list its shares on the Nasdaq in May under the ticker "HNST." Lead underwriters include Morgan Stanley, JPMorgan, Jefferies, BofA Securities, Citi, William Blair and Guggenheim Securities.
Couchbase
Expected IPO timeline: May 2021
Estimated IPO valuation: $3 billion
The database market has undergone significant innovations over the past decade. That's thanks in large part to advances in cloud computing, growth in artificial intelligence and machine learnings, and the emergence of new approaches such as NoSQL.
Couchbase, which was founded in 2011, provides solutions for open-source Couchbase Server and Couchbase Lite database software, and is one of the top next-generation database operators in the market. It generates more than $100 million in revenues annually and boasts customers including Cisco Systems (CSCO), Intuit (INTU) and PayPal Holdings (PYPL).
During the past few years, Couchbase has invested in its cloud platform, which is available on Amazon.com's (AMZN) Amazon Web Services and Microsoft's Azure. This has been one catalyst for growth.
Couchbase raised $105 million in venture funding back in May 2020. The investors included GPI Capital, Accel, Sorenson Capital, North Bridge Venture Partners, Glynn Capital, Adams Street Partners and Mayfield. In all, it has raised $251 million since inception.
The company recently made a confidential IPO filing, and the deal seems likely to receive a warm reception. Wall Street has had a strong appetite for database deals, as evidenced by offerings such as Snowflake (SNOW), which debuted in September 2020 at $120 per share and has nearly doubled since then.
Instacart
Expected IPO timeline: First half of 2021
Estimated IPO valuation: N/A
In 2010, Instacart founder Apoorva Mehta left his post as the Fulfillment Optimization SDE at Amazon.com to move to San Francisco and start his own venture. And he ran into a lot of speed bumps, trying out 20 different products to no avail.
But he finally hit upon something with promise: an on-demand network for delivering groceries and other products. At the heart was an app that connected contractors – who did the shopping – with customers.
The pandemic turned 2020 into a game-changer for Instacart. The emergence of COVID-19 has spurred millions of people to adopt app-based delivery services.
Instacart has built a sophisticated logistics system, which involves agreements with more than 400 retailers spanning over 30,000 stores. That network translates into a reach of about 80% of U.S. households and 70% in Canada.
Instacart has still been busy raising funds, including a $200 million round from Valiant Peregrine Fund and D1 Capital Partners, following a $225 million raise in June led by DST Global and General Catalyst, with D1 participating. But Financial Times reported in early October that the company was consulting with banks ahead of a potential IPO, expected sometime in the first half of 2021.
The most recent round of fundraising valued the company at $39 billion, which is more than twice what it was valued at in a round five months ago. So while there's no hard estimate on an offering valuation, the Instacart IPO should be one of the largest of 2021.
The Fresh Market
Expected IPO timeline: May 2021
Estimated IPO valuation: N/A
Gourmet grocery chain The Fresh Market is making another go at publicly traded life.
In March 2016, The Fresh Market accepted a $1.36 billion cash buyout from private equity firm Apollo Global. At the time, the grocer was having trouble competing against companies such as Whole Foods (now held by Amazon), Kroger (KR) and Publix.
As a private company, The Fresh Market has been focused on restructuring its operations, which currently span 159 locations across 22 states. That paid off after a couple of years with an improvement on its credit outlook, though if the firm does go public, it will do so with a still-high level of debt.
And a year ago, the company hired a new CEO, Jason Potter – the former chief of Canada-based Sobeys who boasts three decades of experience in the grocery industry, and who is known as a cost-cutter.
The IPO looks to be little more than a way for Apollo to exit its investment with a decent return. The company filed confidentially in March for an eventual IPO, which is expected to happen later this quarter.
ThoughtSpot
Expected IPO timeline: Fall 2021
Estimated IPO valuation: N/A
ThoughtSpot founder Ajeet Singh has actually helped build two billion-dollar companies.
Singh co-founded cloud infrastructure and services firm Nutanix (NTNX), a roughly $5 billion firm, in 2009. He believed that cloud computing would be a mega-trend and that businesses would have a need for highly scaled infrastructure software (and he was right). Nutanix eventually went public in September 2016.
But Singh wasn't around for that. He left in 2012 to target another huge technology trend: analytics and AI. So Singh would found ThoughtSpot, whose platform allowed organizations to integrate myriad sources of data and to set up sophisticated dashboards.
Co-founder Amit Prakash has an extensive background in the analytics space, including time as a leader on the engineering team for Google's AdSense business. Before that, he served as a founding engineer for Microsoft Bing, where he helped to develop the page rank algorithms.
The analytics market has seen plenty of dealmaking over the past couple of years. The highlights include Salesforce.com's (CRM) whopping $15.7 billion buyout of Tableau in summer 2019, and Alphabet's (GOOGL) $2.6 billion acquisition of Looker around the same time frame.
While there are no firm estimates on a possible IPO valuation of ThoughtSpot, its last round of funding was a Series E in August 2019 in which it raised $248 million at a valuation of nearly $2 billion.
Expected timing for an IPO is fall 2021.
Rivian
Expected IPO timeline: Late 2021
Estimated IPO valuation: $50 billion
Rivian, which launched in 2009, is one of the pioneers of the autonomous electric vehicle (EV) market. Founder Robert "R.J." Scaringe graduated from the Massachusetts Institute of Technology with a doctorate in mechanical engineering and had a vision of completely remaking the traditional automotive market.
Building the technology was no easy feat – Scaringe had to spend considerable sums not just on R&D but also large manufacturing facilities. EVs also require a power charging network. But Rivian has had the help of some major backers, including Amazon.com and Ford (F).
The company has reached the point of commercialization. In 2021, Rivian plans to begin delivery of its two consumer vehicles: a pickup truck (R1T) and a sport utility vehicle (R1S). Also, Amazon has a standing order for 100,000 commercial delivery vans.
For this ramp-up, Rivian recently raised $2.65 billion from investors including T. Rowe Price Associates, Fidelity Management, the Amazon Climate Pledge Fund, Coatue and D1 Capital Partners. The company has raised a total of $8 billion.
However, this should be the last round before an IPO, which is expected later this year.
But it looks like this will be the last round before an IPO, which is expected later in the year. A deal is estimated to be worth about $50 billion.
Discord
Expected IPO timeline: 2021
Estimated IPO valuation: $10 billion-plus
When Jason Citron and Stanislav Vishnevsky were building online games, they had ongoing communications issues with their remote developer teams. The comm systems they evaluated didn't have the features they needed, so they did what many of us couldn't do:
They built their own.
The resultant system, Discord, which allowed for instant messaging, video and voice calls, was popular with gaming communities on Twitch and Reddit in the early days. The system was released in 2015; by 2018, Microsoft's (MSFT) Xbox had agreed to integrate the platform with Xbox Live accounts.
But in 2020, Discord announced a concerted effort to expand beyond gaming. To help with this, the company raised $100 million late last year at a valuation of $7 billion.
The COVID-19 pandemic had a positive impact on Discord's user base. Monthly active users (MAUs) doubled in 2020 to 140 million, and revenues jumped from $45 million to $130 million.
More recently, Microsoft made overtures to acquire the company for at least $10 billion. But the deal fell apart, according to a Wall Street Journal report. Several other suitors expressed interest, though names were not disclosed.
The next step now appears to be an IPO, though the planning remains in the early stages and a deal might not happen until later this year.
Robinhood
Expected timeline: 2021
Estimated IPO valuation: N/A
Robinhood was founded in 2013 to a great deal of skepticism. Did we really need yet another online brokerage in an already crowded market?
Perhaps there wasn't room for another entrant, as later consolidation in the brokerage space would show, but there was room for more innovation. Robinhood focused on developing an engaging, easy-to-use app – one whose version on Apple's (AAPL) iOS currently boasts an impressive 4.8-star ranking.
Robinhood was also hyper-aggressive with its business model, providing zero-commission trades and no minimums for cash accounts. It also allows users to buy and sell cryptocurrencies.
The COVID-19 pandemic actually had a big, positive impact on growth. The app scaled up to 13 million users in 2020 – a large number of people became more involved in stocks when they saw the opportunity to buy what ultimately was a big dip in the spring. Anecdotally, many users signed up using funds from their first stimulus checks.
The Robinhood IPO is expected to come in 2021, and it might not be without drama. The company already has been under regulatory scrutiny, and ultimately paid $65 million to settle SEC charges of misleading customers about revenues.
DataBricks
Expected IPO timeline: 2021
Estimated IPO valuation: $28 billion
A little more than a decade ago, a group of computer science students at the University of California, Berkeley created Apache Spark, an open-source system meant to manage big data. The platform achieved massive adoption alongside growing needs to use systems such as artificial intelligence and machine learning.
A few years later, those students would go on to launch Databricks to commercialize the software for enterprises. Over the years, the company has amassed a customer base of more than 5,000, which includes large corporations such as CVS Health (CVS), Comcast (CMCSA), Condé Nast and Nationwide.
Databricks' latest funding round came in early February, when the firm raised $1 billion, bringing its total amount raised since inception to close to $2 billion. Databricks was valued at $28 billion, and investors included Franklin Templeton, Fidelity, Microsoft, Amazon Web Services, and Salesforce Ventures.
While Databricks has not filed its IPO documents yet, the company appears to be angling for an IPO sometime this year.
Nextdoor
Expected IPO timeline: 2021
Estimated IPO valuation: $4 billion to $5 billion
Nextdoor, founded in 2008, is a social network for your neighborhood. While the site allows you to make connections, it's also useful in sending out or receiving recommendations and referrals, organizing events and posting alerts. You can even sell items on the platform.
Nextdoor, which is available in 11 countries across 268,000 neighborhoods, including roughly a quarter of U.S. households, was founded by several Silicon Valley entrepreneurs who were able to quickly get venture backing from the likes of Shasta Ventures and Benchmark.
Sarah Friar, previously CFO of Square when that company came public, became CEO of Nextdoor in late 2018. She also was an executive at Salesforce.com and a top software analyst at Goldman Sachs (GS).
Nextdoor, which has raised $470 million since its founding, is expected to hit the markets in 2021 at a valuation of between $4 billion and $5 billion.
Ascensus
Expected IPO timeline: 2021
Estimated IPO valuation: $3 billion
Ascensus is one of the oldest companies in this list of upcoming IPOs for 2021, launching in 1980 as The Barclay Group (not to be confused with Barclays) to provide services for the 401(K) market. This came just as the U.S. was about to make a massive transition in retirement planning, shifting from pensions to self-directed options.
Ascensus has since diversified its business, primarily via an aggressive M&A strategy. Besides a thriving 401(K) business, Ascensus also provides services for 529 college funds and Health Savings Accounts (HSAs). The company says it has more than $327 billion in assets under administration, with more than 3,700 employees, and it has extensive distribution through a large network of financial advisors.
Recently, Ascensus has been investing in improving its technology. One such example was its launch of a personalized sales system for representatives that automates the proposal process.
Ascensus has already hired Wall Street bankers – Barclays and Goldman Sachs – to put together the offering documents. A deal is expected to hit a value of $3 billion and hit the markets sometime in 2021.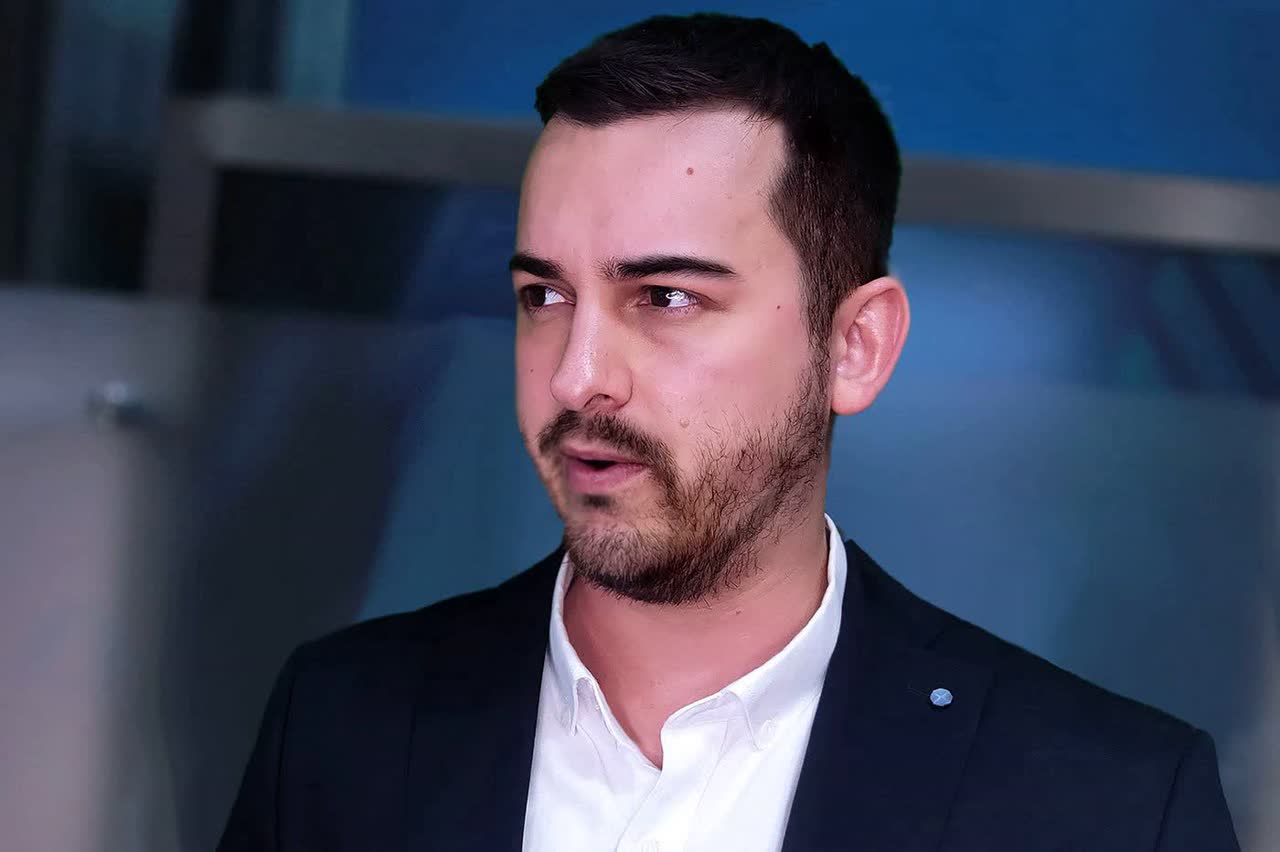 Mr. Koch — a serial entrepreneur and late-stage investor specializing in secondary shares.
Previously: Twilio, Xiaomi, iQiyi, PinDuoDuo, Tilray, Livongo, Agora, Bandwidth, Hims.
Currently: Robinhood, Enflame, Grab, Toss, Coursera, Oatly, Epic Games, Chime, and other companies.
Contact — here, If you are a startup building in this space — email or DM me to be included on this article.
—
The content was collected from various open sources, approved by companies, and does not provide any one-stop recommendation for the purchase of shares. All data was used for only informational purposes and does not contain insider information that may be malicious or refuted by the company and SEC.
This communication does not represent an offer or solicitation to buy or sell securities. Such an offer must be made via definitive legal documentation by the buyer or seller of securities, please check the SEC rules before buying shares from any stock-suppliers.