It is critical to try to keep these emotions in check and maintain an even keel where you make a conscious effort to acknowledge, fight and overcome these emotions in order to make the best investment decisions possible. There are time-tested processes that can be used to remove the effects of emotions from your stock trading.
Perform Due Diligence Before Entering a Position
One of the most common of these processes it for an investor to wait before they make a final decision to purchase. An investor may see a stock that they like and rush into making a purchase with the belief that they have to buy or sell a stock that day. It is recommended that an investor always track the performance of a stock for a particular period of time before deciding to make an investment or a trade. This is a simple yet effective rule that can eliminate one of the most common trading mistakes driven by emotion.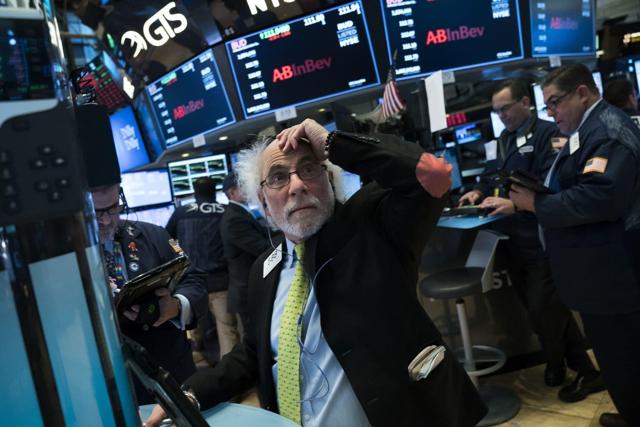 Trade Automation
The easiest and most highly recommended method of eliminating your emotions from trading is to automate your trading. This is very easily done if you have an electronic brokerage account such as TD Ameritrade, ETrade or Scottrade. If you have a traditional broker, you can also ask them to automate your trades for you. You can utilize various order types such as limit orders and stop-limit orders in order to ensure that you liquidate or fill your position when it is most prudent to do so as decided at the beginning of your investment process, not during it, while your emotions will most likely run high.
Remember the market will take its course regardless of your emotions so you must be sure to automate your trades in order to maximize profits and minimize losses from a logical perspective without letting emotion cloud your judgement.
The Biggest Mistake – Not Letting Go of a Losing Stock or Position
In addition to rushing into making an investment decision or entering a trade, the other most common mistake that investors make is not knowing when to exit a position and cut their losses if the market moves away from them. Many traders become emotionally attached to a stock, whether it be positive or negative. If a stock moves against them, then they begin to get angry and may become resentful at that stock and hold onto a position until it moves back in their favor and many times it does not. Or if it does, then it moves further out of favor first, forcing an investor to cut their losses too late after already incurring a larger loss than they had to.
The Danger of Greed
It is human nature to become greedy and want more once we are presented with a situation where we have gained something. This is apparent nowhere more than when it comes to trading stocks. Many investors will see a stock make a positive move and in many cases will move away from their per-determined exit price (if they had one) because the excitement of making a profit puts greed in motion and they then do not sell a stock when their prudent side knows they should in order to lock in profits. In such buy essay cases, a stock may then go down and an investor will fall into the trap we listed above of holding onto it all the way down in hopes that it will get back to where it was when it appreciated. Emotions are human and they will no doubt exist when trading stocks. The key is to perform as much due diligence as possible in order to set an entry and exit price that will logically provide the most profit. This way, you can then automate trades to reflect your trading strategy and let the market do the rest. At this point, you must stick to your plan in order to optimize profit opportunities. Trade with your head, not your heart and you will have the best chance to succeed in trading stocks.