The solactive index link as provided by an SMHB Pumper:
* 10 years of history. www.solactive.com/...
16 Aug 2019, 10:12 PM
Here's the image at the link: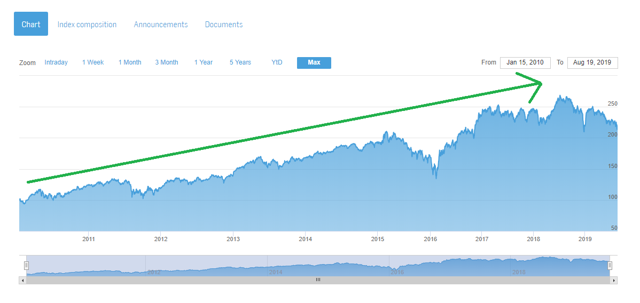 ACTUAL SMHD & SMHB PERFORMANCE: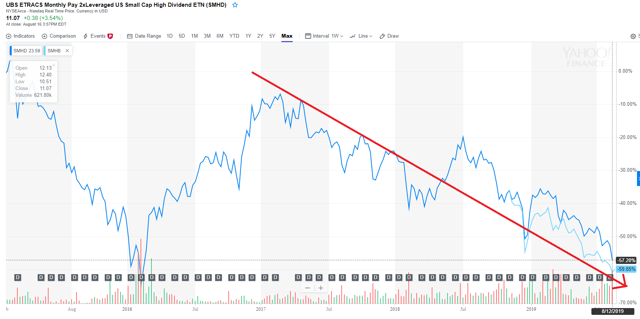 What's wrong with this picture?
Everyone may form their own opinion as to whether it's the idea or the execution that sucks here.
Seems to me that IF you could have bought the index back in 2010, levered it up 2X, and just added funds on the dip to maintain your maintenance margin requirements you would have done quite well up until Novemerish of 2018.
After that, not so much.
YRMV
Disclosure: I/we have no positions in any stocks mentioned, and no plans to initiate any positions within the next 72 hours.