By Mr. Ge and Mr. Fei
Targeting the lower tier city population, Pinduoduo (NASDAQ: PDD) quickly grew into an e-commerce unicorn, but the same strategy has also locked up its growth potential and future GMV. Despite the share price of PDD is 30% lower from the high point of the year, a c. $25 billion valuation does not seem to be an attractive investment opportunity.
A shifting investment thesis
First, let's take a look at the key to the success of PDD, which includes four factors:
On the demand side, the demand for low price goods in the lower tier cities was ignored by Alibaba (NYSE: BABA) and JD.com (NASDAQ: JD);
On the supply side, Alibaba's Taobao pushed out low-end businesses, causing a considerable portion of the 8 million merchants on its platform looking for other platforms to survive;
Tencent's (OTCPK: TCEHY) WeChat provided the possibility of efficiently matching the massive supply and demand;
The distributed AI algorithm developed by PDD worked magically with the "group buy" model.
The founder and CEO of PDD, Zheng Huang, successfully mixed consumer insights, business model with the right technology. The ultimate goal is to create "COSTCO plus Disney" shopping experience, while the bottom line is low price.
However, the growth potential of PDD's GMV is also capped by factors which made it successful, including the low income consumer base and the "group buy" business model; meanwhile the featured customer-to-manufacturer model is unlikely to become a new growth driver any time soon.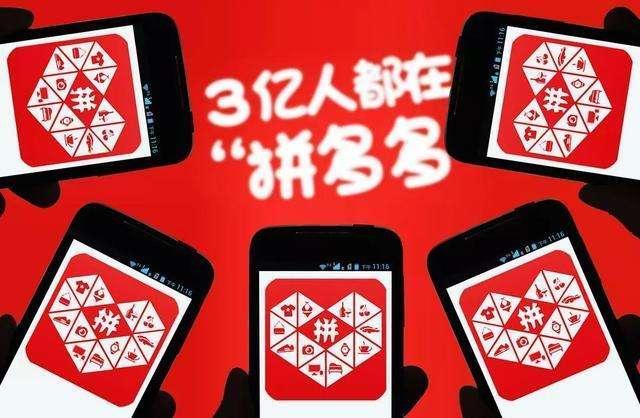 Annual GMV is unlikely to exceed RMB 1.5 trillion
GMV is the most important indicator for e-commerce companies. We find that PDD's future GMV growth is limited by consumers' per capital income, number of consumers and the product categories.
A typical portrait of a PDD customer is one from a lower tier city, where a sell side report provides a clear description from the dimensions of age, geographical distribution and gender.
Compared to BABA and JD, PDD has more female users, elder users, and lower tier city users.
According to CNNIC's (China Internet Network Information Center) data, 40% of China's 800 million mobile payment users have a monthly income of less than 2,000 yuan, which is about 300 million users. This is roughly in line with the National Bureau of Statistics' income survey data.
By the end of 2018, PDD's annual active buyers reached 420 million. It is reasonable to assume that the median monthly income of these 400 million people does not exceed 2,000 yuan.
Another approach to assess the income level of PDD's users is per capita GMV. In 2018, PDD's per capita GMV was 1100 yuan. If the goods on its platform is 30%-40% cheaper than competing products, consumer may save around 500 yuan per year.
A 500 yuan saving may be attractive to consumers with an annual income of 20,000 yuan; however, the higher the income, the lower the sensitivity of consumers to this level of discount.
Moreover, when consumers get affordable prices, the extra price he/she pays is the possibility of waiting and chances of buying inferior goods, which means that the current 400 million user base is close to a ceiling.
Now, we can estimate PDD's GMV.
PDD has 400 million consumers with an average monthly income of 2,000 yuan, which sums up a total annual income about RMB 9 trillion. According to the data from the National Development and Reform Commission in 2017, half of China's household consumption expenditures are in catering, housing, communication, medical care, culture, education and entertainment. These are areas that cannot be effectively reached by PDD.
After deducting this part, PDD's target market size is around RMB 4.5 trillion. If the market's online penetration rate reaches 50% in the medium and long term (much higher than the overall consumer online penetration rate is because of the elimination of service consumption expenditure), and if PDD takes 60% of the market share, PDD's core customers can create approximately 1100 billion GMV per year.
Adding the contribution of non-core customers, the ceiling on PDD's annual GMV is about RMB 1.5 trillion.
This is roughly in line with the GMV calculated by the major investment banks based on the forecast of the customer unit price, shopping frequency, and the number of active sellers.
However, this is a rather optimistic estimate, because PDD's group buy model is not applicable to every product category as it has obvious limitations, and this excludes management execution risk.
PDD's product category fully reflects the characteristics of its business model and the specific e-commerce environment where PDD thrived: agricultural products, fast-moving, clothing, home and small appliances have contributed most of the GMV.
As for the features of PDD's products and its business model, they include:
First, the demand for the product is relatively high frequency. High-frequency goods are more likely to form a group and shorten the delivery time.
Second, the price is low as low price attracts new customers and generates selling points.
Third, the group buy model creates more circulation points where it generates more value for consumers and businesses.
Fourth, the supply side capacity has a large room for improvement.

A glimpse at PDD's plan on GMV
Although Zheng Huang has never revealed his goal on PDD's long-term GMV, the company's fourth quarter marketing expenses and management's outlook gives us a glimpse at the company's plan.
PDD's marketing expenditure for year 2018 is about 11 billion yuan, although Zheng Huang noted that this should be regarded as a long-term investment in capitalization, but for the capital market, investments need to generate returns.
Compared to China's Internet companies, using proportion of marketing expenses to revenue as a benchmark, Tencent and BABA have the lowest number, about 1:6, while the industry average is 1:5, and the lowest only 1:3. We believe Zheng Huang has done the math.
Assuming PDD's marketing output ratio is much higher than the industry average of 1:5, and the monetization rate is 3.5% in the medium and long term, the marketing investment of 11 billion yuan can generate about 1.5 billion GMV, which is close to the above calculation.
Monetization rate and PDD's profit estimation
As for the other key indicator: the monetization rate, PDD is unlikely to surpass BABA, judging from the user group, product categories, category gross margin, space for transaction efficiency improvement and industry competitive position.
The 1.5 trillion GMV and 3.5% monetization rate have largely depicted PDD's fundamentals for the next 2-3 years. And the high adjustability and uncertainty of marketing expenses determine the short-term fluctuations of stock prices.
The marketing expenditure will be stable when the management believes that the customer growth has reached the limit. This is exactly why Zheng Huang said that the company will maintain a higher marketing investment for some time. However, the timeline is unlikely to be later than the first half of next year.
So we know, PDD's 2020-2021 annual profit is around 10 billion yuan.
C2M business model is not the new growth driver
As for PDD's featured Customer-to-Manufacturer model (C2M), it is unlikely to become PDD's main valuation driver in 2-3 years. The C2M system develops slowly, and PDD will also encounter the challenges that BABA and Netease (NASDAQ: NTES) have been through.
Zheng Huang clearly understands the challenges, and he has taken a realistic approach to strategic planning. He indicated in the fourth quarter conference call that 100-1000 suppliers will be developed in 2019-2020.
Moreover, the product categories that C2M can be applied earliest require consumers to pay a premium for differentiated and personalized goods, which is in contradiction with PDD's targeted low-income and elder consumer group.
For now, the most ordered customized paper products on the platform are still bulk commodities, and the degree of difference is extremely low, which is far from a standard differentiation level of C2M.
Overall, we find that PDD is not an attractive investment anymore. Its GMV growth is limited by its target consumer group, monetization rate not surpassing Alibaba and C2M model is not becoming a new growth centre soon.
Disclosure: I/we have no positions in any stocks mentioned, and no plans to initiate any positions within the next 72 hours.