Elevator Pitch
America is at the cusp of tackling various illnesses and bad habits with stevia, high quality hemp seed protien and CBDs. If you contact companies that are dealing with hemp seed and CBDs you will uncover the demand that is in place.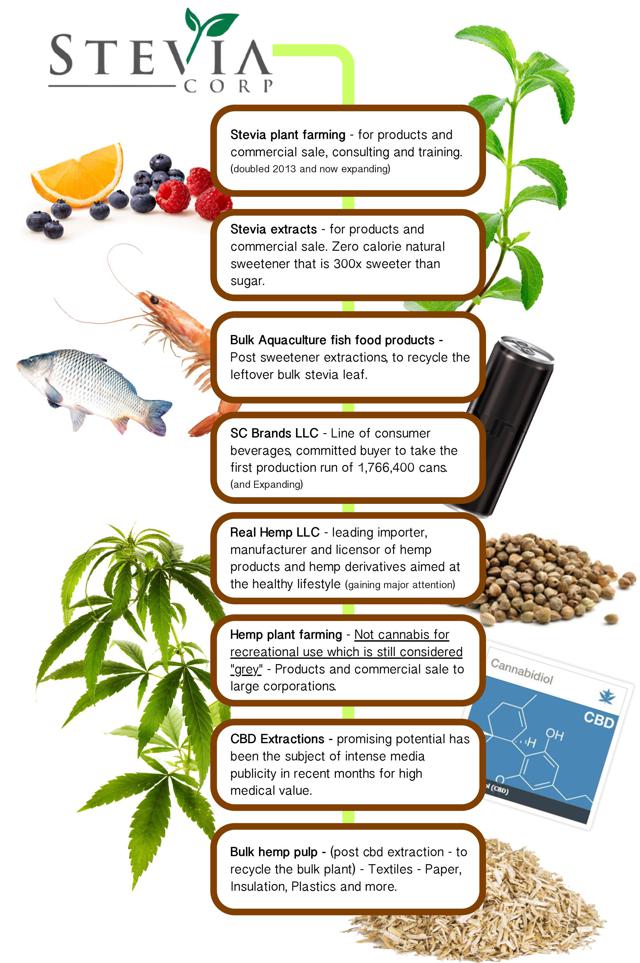 Company Description
Stevia Corp. (OTCQB: STEV) is an international farm management company focused on the economic development of products that support a healthy lifestyle, including stevia and hemp. They are considered a distributor of these products to wholesalers, food and drug manufacturers.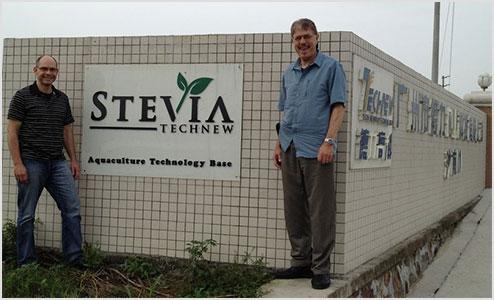 Thesis & Catalyst For Stevia Corp. (OTCPK:STEV)
Stevia Corp. is an agricultural firm based in the United States, which is coming out of its the development stage. The company's objective is to maximize its profits by applying agricultural economics to the management of farms.
The fundamentals of agricultural economics in the management of farms include researching the agricultural industry extensively, applying the most prevalent and most recently developed economic theories, researching industrial pricing structures, and assuring availability of resources needed to operate farms.
In short, firms managed under the aforementioned structure develop scientific methods for running the farming operations, including "alternatives, choices & opportunities within the framework of resource restrictions & social & personal constraints of farming business. This complex information is integrated and synthesized,"
Stevia Corp., which before March 4, 2011, was known as Interpro Management Corp., was established in 2007 to grow and market the Stevia rabaudiana plant, which is used to produce stevia extracts.
In September 2011, Stevia began to trade on the Over-the-Counter Exchange (OTC) under the symbol STEV.
Getting to Know Stevia Corp. and Its Potential Product Reach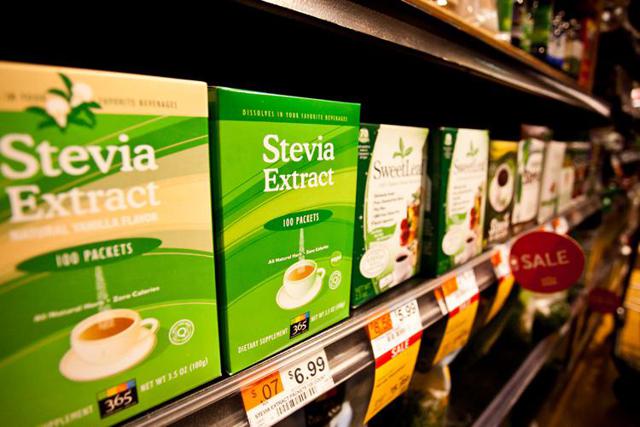 The stevia extract, when blended with sugar, produces a product with less caloric content, thus attacking obesity, and allows people to still enjoy drinks such as coke or even a chocolate.
In 2008, the U.S. Food and Drug Administration (FDA) approved the stevia extract Rebaudioside A (Reb-A), extracted from stevia leaves, for the U.S. market. Coca-Cola Co., PepsiCo Inc., and Cargill Inc. products contain the stevia extract Reb-A.
In less than a year [after FDA approval], Stevia's U.S. sales had passed sales figures for saccharine and aspartame. Today, Stevia is found in over 6,000 products including beverages, foods and medicines, and this number is growing rapidly as Stevia heads towards mass commoditization like sugar and high fructose corn syrup.
Stevia Corp. has research and development operations in the United States, Singapore, Vietnam, and Indonesia, and farms in Vietnam (3 nursery fields and 17 test fields) and Indonesia.
In October 2011, Stevia went into strategic partnerships with Agro Genesis Pte Ltd. and Growers Synergy Pte Ltd., which mainly specialize in operating Asian agribusiness operations.
"Our program is ambitious and is not going to come to fruition overnight. We are attempting to capture a significant share of an exploding industry sector with immense potential; this takes vision, planning and a lot of skills and expertise," said George Blankenbaker, president of Stevia Corp., in a press release.
By Dec. 13, 2011, Stevia had signed a farm management agreement in Vietnam, and a research agreement with the National Institute of Medicinal Materials in Vietnam, under which it was provided with land, buildings, facilities, and access to special equipment needed for research. It also signed an advanced research agreement with the Agricultural Science Institute of Northern Central Vietnam and a development group.
Stevia's search for stevia production fields led it to Vietnam. It is believed that Vietnam can better benefit from the perennial attributes of Stevia and holds the potential for multiple harvests during the year without requiring replanting each year thus enhancing both yield and cost of production.
Investment Potential
It should be noted that Stevia Corp. is still in its development stage and did not report any real sales revenue in its Sept. 30, 2011, income statement, as per its 10-Q filing. However, this is in no way a red flag should you understand how beginning stage agri businesses and whole sale distributions channels work.
Stevia "has a very attractive entry point, and prices could continue to rise steadily with some very real potential to rocket past the $1.00 mark! I recommend you begin your research on STEV immediately! We see some very real potential for gains in the intermediate term and beyond," according to an October 2011 article on the StockMarketWatch website.
We are here now - 2014 and there have been some major advancements with the company.
"Companies were ready to jump into the market with a wave of kitchen and tabletop stevia formulations and stevia-sweetened products the moment the FDA gave it GRAS [Generally Recognized As Safe] status in December 2008, and have since formed partnerships and entered into mergers and acquisitions as part of strategies to exploit this market," said David Sprinkle, publisher of Packaged Facts, in an August 2011 press release.
In 2008, approximately $20 million worth of stevia products were sold in the global retail market. The market potential for 2011 ranged between $800 million and $2 billion, with 76 new products that contain stevia being introduced into the market.
The European Union Standing Committee on Food Chain and Animal Health approved high-purity stevia for use as a food ingredient in July 2011, according to the Packaged Facts press release.
"Following approval in Europe, Packaged Facts expects sales of products containing stevia to skyrocket. European approval is projected to trigger approval across Africa and the Middle East, and global approval is widely expected by the end of 2012," the Packaged Facts press release stated.
The stevia extract global market could reach 11,000 tons by end of 2014, necessitating stevia production to increase to at least three times the 2011 level.
On May 15, 2014 Stevia Corp. Achieved Spring Harvest Forecast Doubling the Previous Year's Harvest. Stevia Corp. harvested more than 2,000 tons of crops during the spring harvest of 2014, doubling the 2013 spring harvest. The majority of the spring harvest occurred during the Company's fourth quarter ending March 31, 2014 with the balance occurring during the current quarter ending June 30, 2014.
George Blankenbaker, Stevia Corp President, comments, "We are continuing to diversify our crop portfolio and add international clients. To date, we are working with the largest food conglomerate in South Korea, a major importer to Europe, and we are in talks with a major Fortune 500 company to supply its South East Asian operations. Our model is working, now it is a matter of scaling it."
Mr. Blankenbaker continues, "With our production base firmly in place, we are focused on developing the US market and increasing our margins with higher value added products. Real Hemp LLC, our US subsidiary, will play a central role in this effort. We are currently confirming final details of our initial products for the US market with the intent to go live with our Real Hemp website in June 2014."
Stevia Corp. has also recently shown not only interest but aptitude toward the extraction of CBDs from hemp.
On May 7, 2014 Stevia Corp.'s Subsidiary Completes Successful Extraction of Cannabidiol (NYSE:CBD) From Industrial Hemp in Laboratory. Stevia Corp. is now to Pursue Growing Market Opportunity for Commercial Supplies of CBD and Also Intends to Launch Dietary Supplements Rich in CBD on their RealHemp.com site slated to launch in June 2014 and also through wholesale distribution channels.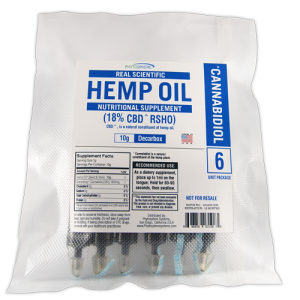 The Company's Hong Kong subsidiary, Stevia Technew Ltd, has successfully extracted cannabidiol (CBD) from industrial hemp grown in China where 70% of the world's hemp supply is grown. Leveraging the Company's experience extracting and refining steviol glycosides from the stevia plant,Stevia Technew intends to work with local partners to transition CBD extraction from laboratory to commercial scale production.
CBD is one of at least 85 cannabinoids (chemical compounds found in both industrial hemp and marijuana) and is the major constituent in industrial hemp plants. Hundreds of scientific studies have demonstrated CBD's potential in addressing a wide range of serious conditions, including rheumatoid arthritis, diabetes, chronic pain,schizophrenia, PTSD, epilepsy, Alzheimer's, Parkinson's, HIV dementia and many others. CBD is also non-psychoactive and avoids toxicity that is encountered with psychoactive cannabinoids at high doses.
CBD's promising potential has been the subject of intense media publicity in recent months including the documentary special "WEED"by CNN chief medical correspondent Dr. Sanjay Gupta who spent a year traveling around the world to shed light on the debate of medical marijuana. One of many cases highlighted by Dr. Gupta was Charlotte Figi, a young child who suffered from Dravet Syndrome, a rare and severe form of intractable epilepsy that strikes young children and is not controllable with traditional medication but responded to treatment with an extract from medical marijuana that was high in CBD and low in THC (the psychoactive cannabinoid) with no apparent side effects.
The Oil extracted from industrial hemp contains almost no THC and is well below the US legal threshold of 0.3% for hemp products to be sold in the US where the annual retail value of hemp products is more than 500 million. Once CBD is extracted from industrial hemp, it lends itself as a dietary supplement which can be consumed in many forms including oil droplets, CBD infused gum, and soft-gel tablets.
George Blankenbaker, Stevia Corp President, commented, "It is still illegal to grow industrial hemp in the US for commercial purposes so our Hong Kong subsidiary will continue leveraging its relationships in Asia where the China government is targeting to increase production of hemp to more than 3 million acres and is developing advanced technologies for the commercialization of hemp products.Working with its partners in Asia, our subsidiary has access to the largest source of hemp with the ability to breed even more efficient varieties while leveraging existing extraction facilities."
However, the U.S. House will vote on two hemp related amendments Thursday that would prohibit the DEA from interfering with industrial hemp programs and cultivation that have been legalized by states.
One amendment would prohibit the Department of Justice, including the DEA, from blocking states from importing hemp seeds to grow for state industrial hemp research programs made legal by the recent passage of the federal farm bill. Stevia Corp. will have seeds to sale to the states based on the PRs and from research shows that they are in high demand.
The other amendment would prohibit the DOJ from spending funds to prevent a state from implementing its own laws that authorize the use, distribution, possession or cultivation of industrial hemp.
It appears that a major shift is ocuring when it comes to hemp and Stevia Corp. is positioned nicely to beefit from these bills that are being introduced.
Valuation
Right now is the time to invest in the health niche and hemp. With the documentary FED UP and WEED released - the inherit need for healthy food alternatives and CBD as high high medical value is gaining attention.
Public Interest has Been On the Rise Concerning Stevia as a Natural Sweetener
These are graphs from Google Trends showing the keyword searches online since 2004. As you can see - Across the board the average industry intrest has been rising with respect to stevia. Main industry leaders are the Food and Drug verticals. These numbers don't lie. This is what the public is doing.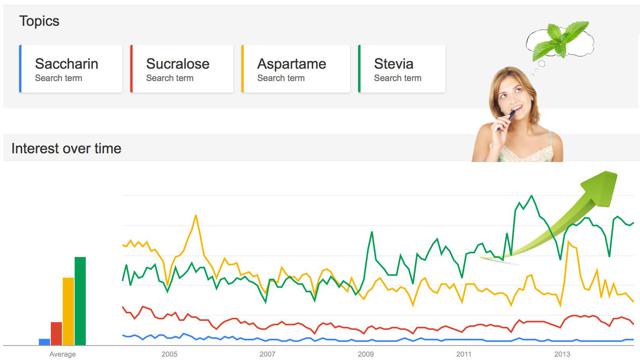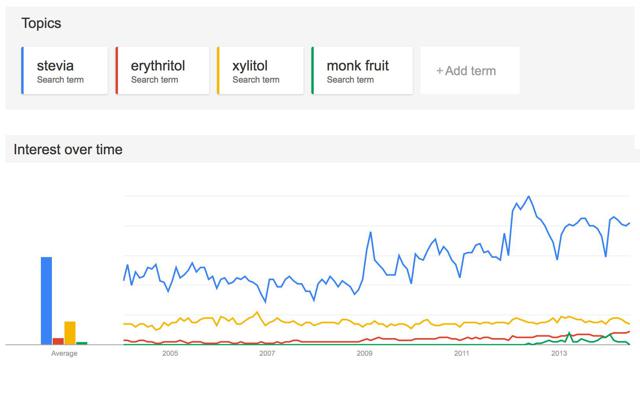 Disclosure: I am long STEV.