As of a couple hours ago, we've got some new and surprisingly weak CPI data. So I've updated my forecast re CPI and PCE.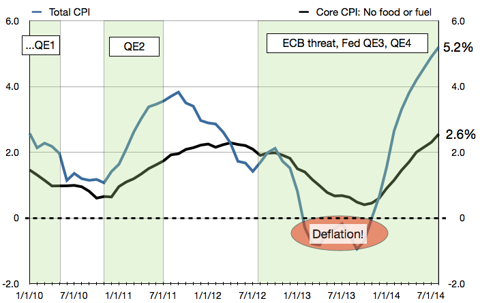 Above is a sobering view of what's likely keeping Fed members awake at night: outright deflation. Granted, it is using CPI (not PCE), and granted it includes total inflation with food & fuel prices.
Here's my updated PCE view... (in case Fed members read this).