Review of the path of development from Max Pain to Max Gain.
The Max Pain Theory consisting of Part 1 and Part 2 of a paper published in 2011 in Seeking Alpha but is largely forgottened by the investment community. The ignorance caused confusion and misconception in Wall St. regarding its stability, accuracy and complexity of its computation. The introduction of Max Gain addresses these issues and the new algorithm appears to answer these questions postively and is very practical as it is computationally efficent. The author stated a conjecture in terms of 4 very desirable properties. There are, however, no mathematically rigorous proof to back its author's claims even though he did offer some examples to justify his claims. The proof of his conjecture points to the new direction of research for our current researchers, faculty members and future Ph. Ds.
Introduction to Max Pain Theory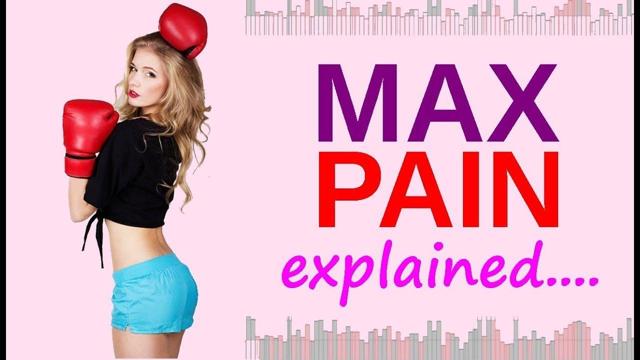 Max Pain Theory Explained
1.Digging Deeper: Clustering and Maximum Pain in the Options Market. published 5/16/2011.
https://seekingalpha.com/article/270036-digging-deeper-clustering-and-maximum-pain-in-the-options-market
2.Digging Deeper: Options Expert Discusses Pinning, Max Pain and Apple (Part Two) published 5/17/2011.
https://seekingalpha.com/article/270466-digging-deeper-options-expert-discusses-pinning-max-pain-and-apple-part-two
3. From Theory to Practice
3.1 Can An Idea Known As 'Maximum Pain Theory' Make You Money?
Link:
Tesla Motors, Inc. (NASDAQ:TSLA) - Can An Idea Known As 'Maximum Pain Theory' Make You Money?
3.2 Max Pain – The Recipe For An Easy 120% Gain in 8 Days
Link:
https://www.investingdaily.com/25375/max-pain-the-recipe-for-an-easy-120-gain-in-8-days
Introduction to Max Gain Theory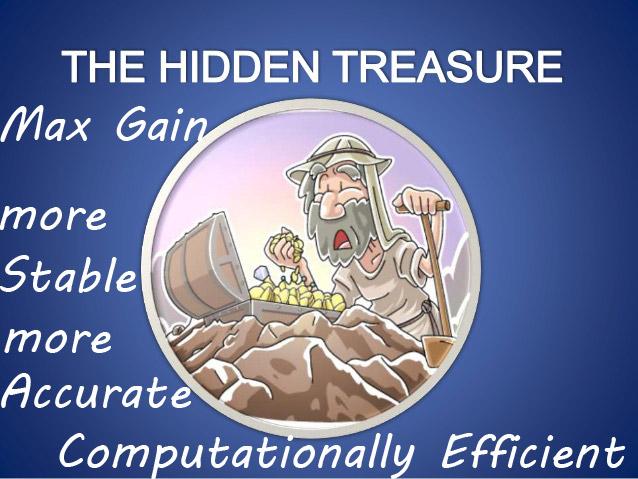 Summary of Max Gain Theory
Maximum Gain (Max Gain in short) is defined as the optimal option or its underlying stock pricing strategy using Optimal Control Theory and Big Data Analytics. The big input data include every month's monthly option table and , in addition, every week's weekly option table if the week in question is NOT the 3rd week of each month.
Great tool to complement Maximum Pain (Max Pain in short) which is known to the investment community
Applies to option traders as well as stock traders
Why do we need another algorithm now that we have Max Pain? It is very important to understand Max Gain exists in its own rights and should gain popularity among investors/speculators alike for offering an alternative optimization solution.
The key features of Max Gain can be summarized in 3 words: stability, accuracy and efficiency. 
The estimate from Max Gain is usually very stable. That means our investors/speculators can sleep well at night knowing their favorite stock's price won't change drastically from one day to the next.
The estimate from Max Gain is usually better than Max Pain where the accuracy the algorithm determines the profit or loss for investors/speculators. As better estimate will normally leads to higher profit and lower loss, it is expected Max Gain to gain more followers and win the popularity contest.
Furthermore, the existence of computationally efficient algorithm makes it possible to calculate the solution by hand (Wow!) which is a great relief if he (or she) is in a hurry to make a trade and has no time to try it on a computer (Who needs it anyway?). Thus a back of envelope approach may be all you need for a short term solution. Needless to say, the computer is very helpful if you are NOT good at numbers or if you prefer not to get your hands dirty (sorry, computers, we still need you after all! Who needs a never ending calculation? ). The wonderful graph of solution vs strike price generated by the computer will convince you Max Gain is indeed an optimal solution with respect to all strike prices.
Max Gain is dynamic(changes daily), easy to apply and a very versatile trading tool.
Despite removing contents of the above two articles**, the author tried to please the readers of linkedin as shown by the following link and a hint.
4.Hidden Treasure : Inf/Sup Camp, Optimal Stock & Option Pricing on Expiration, A conjecture was made regarding the 4 desired properties enjoyed by Max Gain. 
Link
Revised - Hidden Treasure in Game Theory: Inf/Sup Camp, Optimal Stock & Option Pricing, Candidate for Best Paper Award in Financial Eng. by Aug. 2020
Patent pending. 
"Max Gain" Performance results for a random example
A "random" investment example was started by the author on 8/22/2017 with my investment principal of $14490.
30 days later, @1:00 PM on 9/22/2017, my total investment principal is $14490 including commission, my total investment becomes $52640 or a gain $ 38150( +263%). 
Disclosure
Please be reminded that all investments involve risks. There is no known algorithm which can predict market with 100% accuracy. Take these preliminary results with a grain of salt. There is no guarantee that your results will be similar or even close to this example!
Disclosure: I am/we are long GILD.
Additional disclosure: And I also hold call options of GILD