And I Thought +100% A Year Was Good... Until fullauto says "what about BX?"
1/17/2016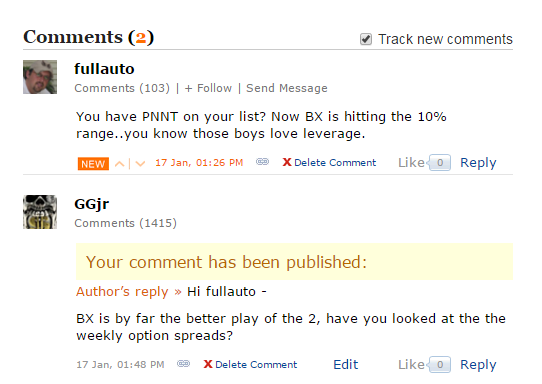 Typically I'd say "Pfffffff - 10%." But it pays to look under every rock these days, and the word "leverage" always makes me drool, so I did. (look, not drool)
Look at those WEEKLY options: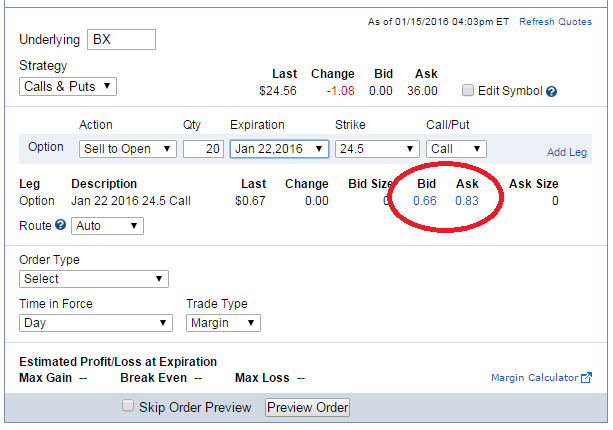 2 weeks out: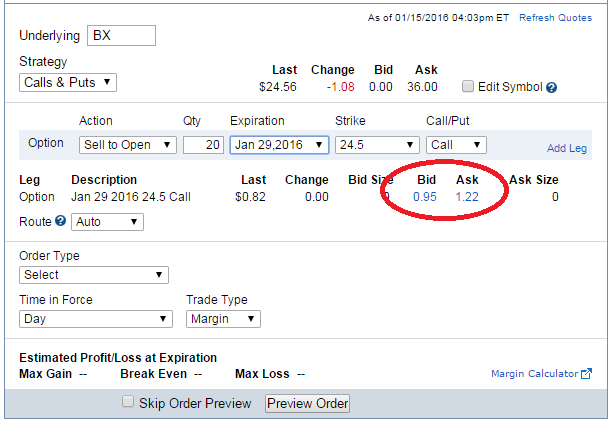 What does that meanfor your wallet?
Well what it means is that for every 1,000 shares of BX that you buy for $7,368.00 out of pocket you can make at least $0.70/share in call options premiums PER WEEK.
Wait, the stock closed @ $24.56, what's this BS about $7.368/share?
Well in my account at Fidelity, BX is a 30% stock. Even DVL can do that math.
So, since BX has weekly options, and lets say that you put up your $7.368/share and sell the options for between $0.70 and $0.80/share, what kind of return is that?
Well it's a mere 9.50% a week or ~13.57% every 2 weeks for a little less drama. I might have to come out of retirement for that kinda flash cash.
Hat tip to fullauto for that idea.
YRMV
PS: Yes, there is a quarterly dividend you can still capture by selling a higher call strike that week, or skipping ahead and doing a 2 week call the week it goes xDiv.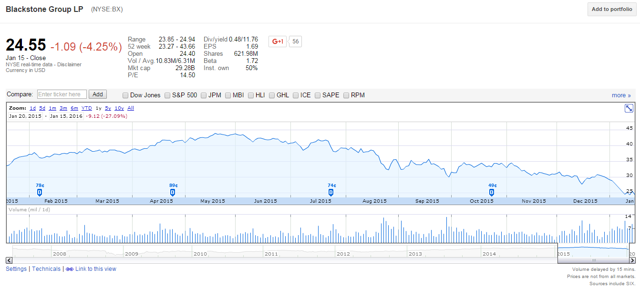 Disclosure: I/we have no positions in any stocks mentioned, but may initiate a long position in BX over the next 72 hours.
Additional disclosure: Once you jump into the dark side....