"A Good Plan Violently Executed Today Is Far And Away Better Than A Perfect Plan Next Week."*
1/21/2016

Thanks to 3 ideas from the SA community (hat tips to vassk, fullauto and IndyDoc1)
I decided to come out of retirement and make some real money again.
By "real money" I mean realized income on a regular basis that I need a new wheelbarrow for.
After running the numbers on those suggestions (ETE, BX, XOP) and looking at my current "passive positions" it looked like $45K a week was possible by Mid February.
I decided to hit ETE first. Sell some of the passive S*** doing nothing much, and pick up 20,000 ETE, then sell 200 of the CALL ENERGY TRANSFER JAN 29 16 $7.5 (100 SHS) for a net credit of $14,891.40 today.

IF the call premiums stay around the same price, my net cost basis on all 20,000 shares will be $0.00 in 10 weeks.
ETE also has a quarterly dividend that looks to be about $1.00/year.
Starting tomorrow I'll start accumulating the BX trade. I'll have the 20,000 shares of BX cranking by Feb 16th.
At about $0.75/share/per week in call premiums I'd be at a $0.00 cost per share in about 33 weeks.
BX has a little dividend as well, about $2.50/share per year.
I'll look at XOP after I get BX cranking.
What might $30,000.00 - $45,000.00 a week plus a few divs here and there do for me? Well besides put gas in the Macs, I'd also be 100% debt free in 12 months.
Maybe then I'll be a posterboy for Dave Ramsey!!
Since I have 2 more trades to do before the end of the month (buy BX tomorrow and sell calls on it) I'll update the income charts etc on the 30th.
YRMV of course.
*attributed to my favorite General.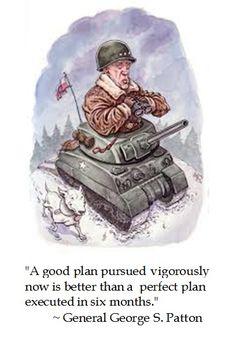 Disclosure: I am/we are long ETE.
Additional disclosure: Dammit I hate working... But someone has to do it.