The Frankenstein Funds Q1 2016 Wrap - The Ides Of March Were Not So Bad After All, I Guess Brutus Was On VACA...
3/31/2016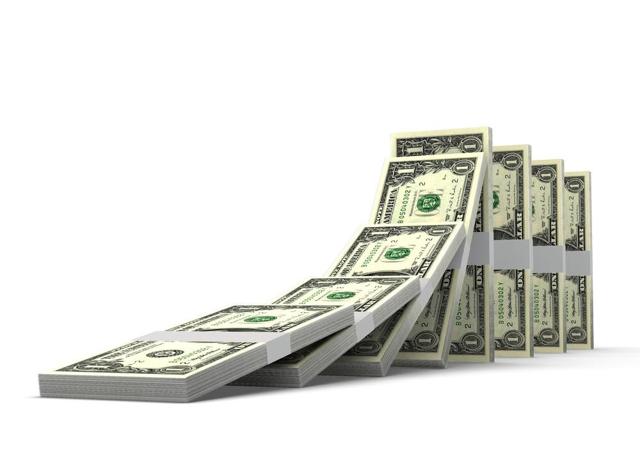 So the March "collection plate" was not up there with February's take, but it didn't suck either: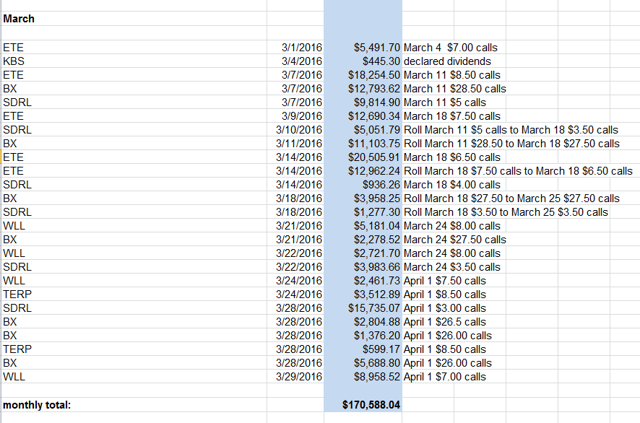 Current positions: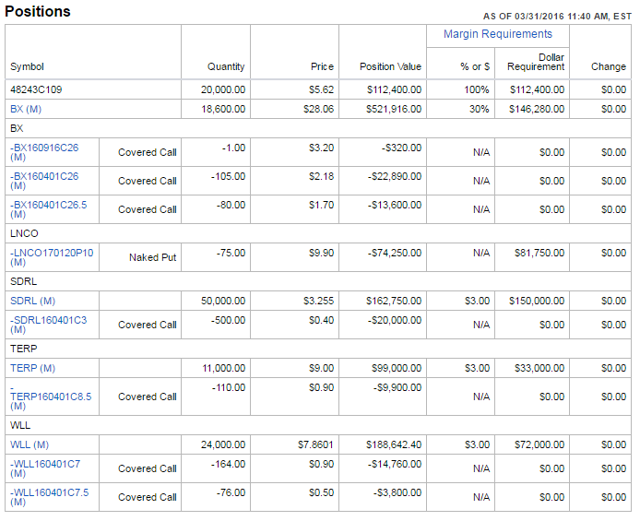 That makes this quarter look like this: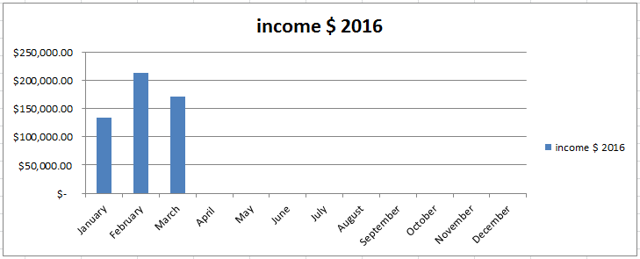 and the IN vs OUT columns look like this:

The lack of dividends this month, and being forced out of ETE by Fidelity kinda messed me up. This months spending is also up as I'm attacking the debt list, making some headway, but it feels sloooooooow.
Maybe I need to call the Dave Ramsey 24 hour crisis hotline.
Tomorrow could be a ROLLer derby....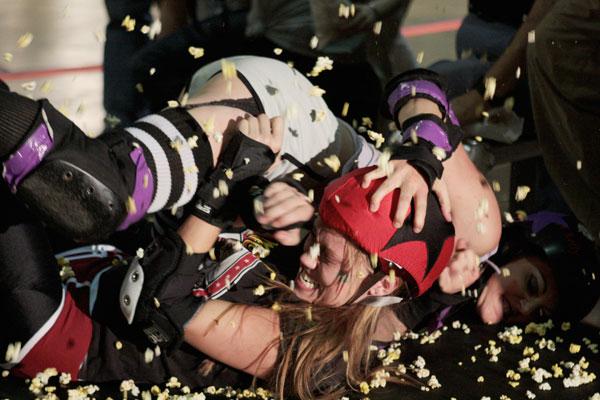 Or I could be 100% cash and start over Monday.
Hmmmmmm.
YRMV
PS (4/1/2016): I decided to let it all be called today as the indexes lifted up up and away! after the ISM report so I'll have a large pile of cash and some flexibility to add 2 new positions next week.... to be continued...
Disclosure: I am/we are long BX, WLL, SDRL, TERP.
Additional disclosure: Looks like Janet saved the day - again. When will the can get too big for her to kick it?