Is it THE END? Will Rick Save The Day? GEEZ!!! I Can't Concentrate!
4/3/2016
ROCK ON RICK! HIT NEGAN WITH A FEW POWER CHORDS FROM THAT AK..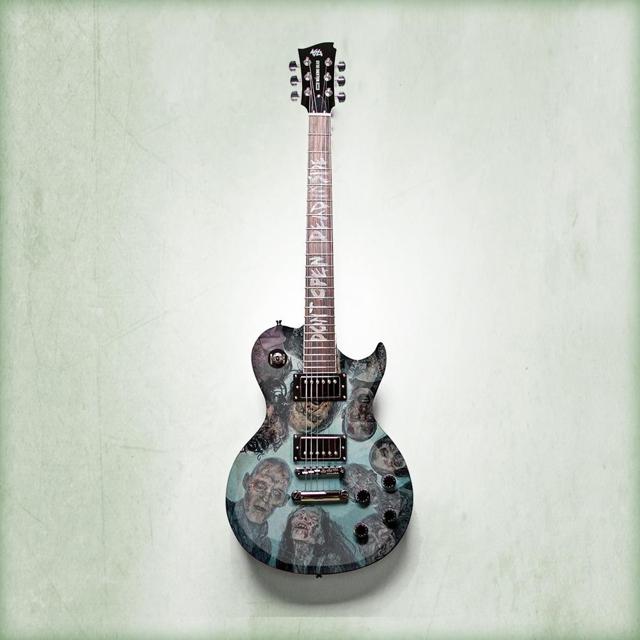 OK, I guess I'll find out next fall what actually happens, and no I don't want to know before the show tonight so those of you that have memorized the comics series save your spoilers please. OK - back to making some $$.
I decided to let everything be called last week after 2 days of a Fed Fueled Fit of "irrational exuberance" that would make even Kuroda laugh hysterically - like anything's really changed..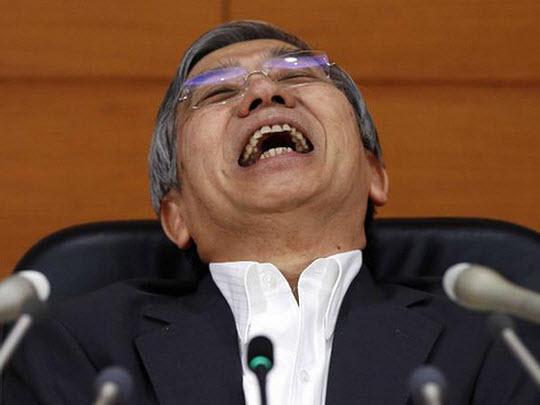 made the share prices run away from my strikes, so I have a clean slate to work with coming up. After playing with the margin calculator this am this is what next week looks like: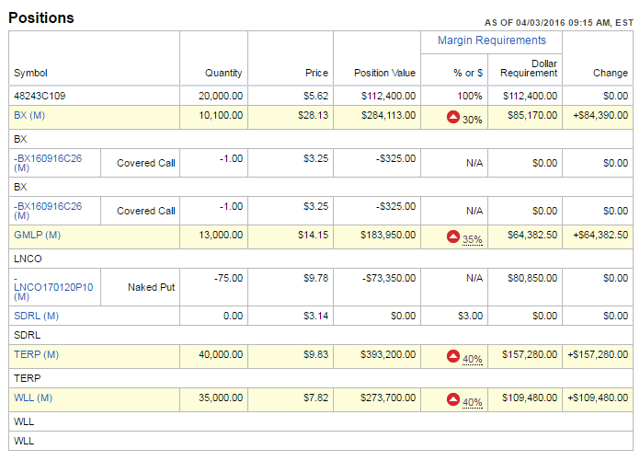 and the potential call income from those trades is looking like this:

One might ask why have any BX at all? Why not go all in on TERP and WLL? Well then Fidelity adds in the "concentration" percentages on the margin so I have all my eggs in 2 baskets for just 7.54% more income. Hmmm. That's not so bad actually.

Hmmmm.
I'm just tossing the GMLP to spread things around a little more and right now you can sell 2 sets of calls in the next 2 weeks, the April 15 $15 strike now and the May 20 $15 strike in 2 weeks and if you are not called and hold it to April 29 you get the div too. If you are called you'd get more than the div in short term capital gains, so that's not too shabby either way, and it splits things up a little more. ETE is still a 70% stock for me, even at 1,000 shares. (courtesy of the bastards in Risk Management)
YRMV depending upon whether you can move faster than a Zombie.
*****
Hmmmm. That 2 position trade is looking more and more interesting......
Disclosure: I am/we are long BX, WLL, TERP, GMLP.
Additional disclosure: BEWARE THE ZOMBIE APOCALYPSE - IT MAY BE HERE AS SOON AS NOVEMBER 2016