Account Equity Percentage: 100%
5/30/2016
Well it's a market holiday, and will be a day spent increasing my carbon footprint by driving out of my way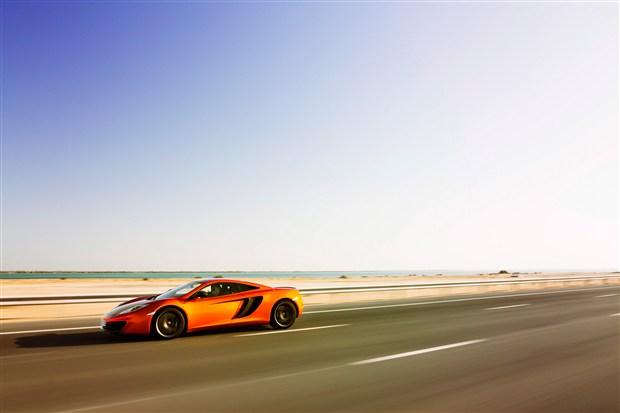 for a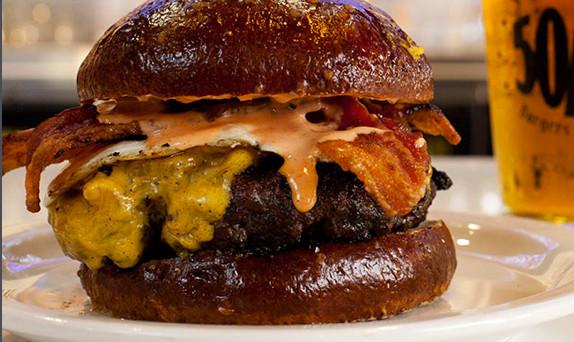 and celebrating Memorial Day with a salute to all those that I know and all those that I don't know that served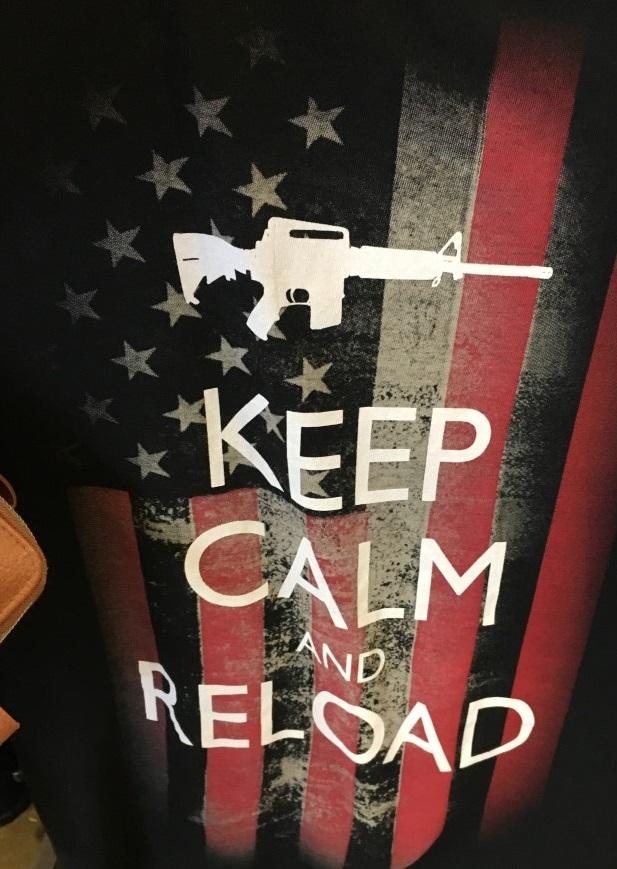 Now why is that relevant to the title? well my account is "reloaded" and I'll need to reallocate for maximum income next week so that I can be a good citizen and pay my taxes to support the MIC..
So what happened Friday?
Well the SRPT was called. (phew)
Some TERP was called.
Some WLL was rolled.
Some BX was called.
However last week wasn't that boring - here's what happened: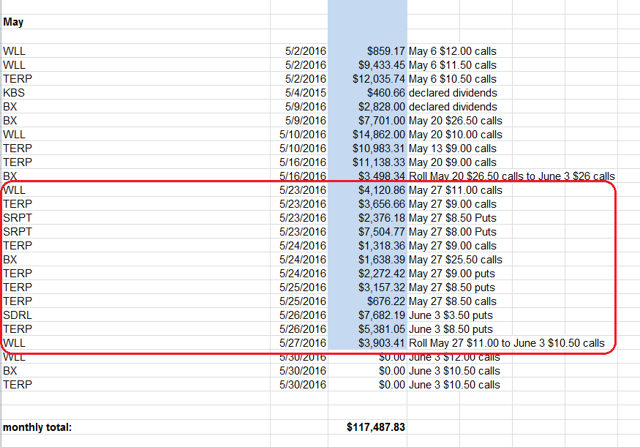 So what's on tap for Tuesday? Currently this is what I'm thinking: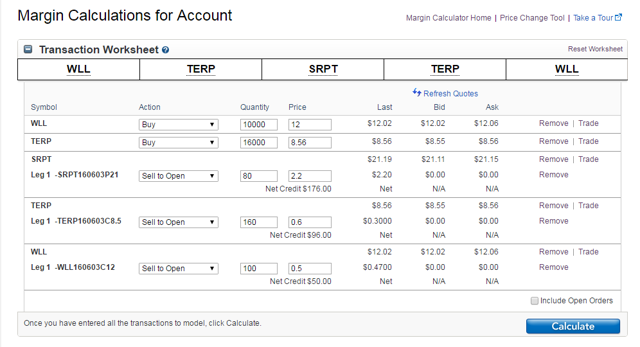 with any luck on pricing that ought to generate:

Time to get the bugs off the windscreen.............
YRMV
Disclosure: I am/we are long BX, WLL, TERP, SDRL, SRPT.
Additional disclosure: Now what's more "American" than driving fast, making $, and cooking a YUUUUUUUGE Cheeseburger and a having a beer for Memorial Day? I can't think of anything either.