That Was The Year That Was, And This Is The Year That TEOTWAWKI Finally Arrives - TRUMPNATION!
12/31/2016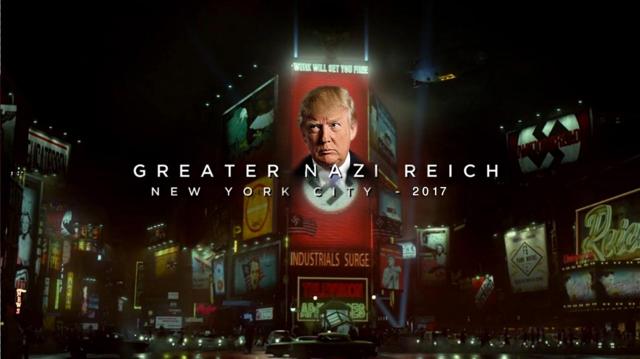 Yes Virginia, there is a Santa Claus, and his real name is Don. No, he's not Hitler reincarnated like so may snowflakes seem to think - JMO of course, we will have to see what's really in his big red bag, nice black coal or shiny green presidents?
So how did the Frankenstein Funds Hedge Fund do for 2016? Well we beat every other "fund" out there.(except for DVL of course)
What we (Tradingcat and I) did:

How that looked M-T-M: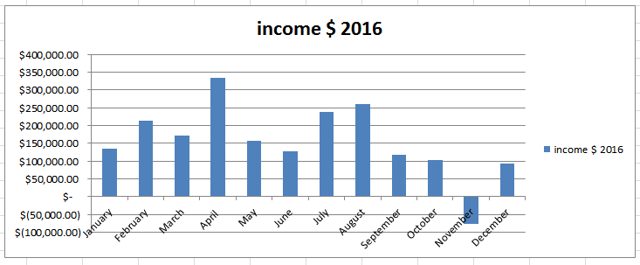 and

So, that looks like a large pile of income. Where did it all go? Life Happens. Plus I had to waste about 50% of it paying taxes on it. sigh.
Starting off 2017 with an investment base of about $579,296.51. What's +623% off that jumping board? it's what I want to make in 2017. Maybe I'll get lucky.
Starting off the year with the usual suspects: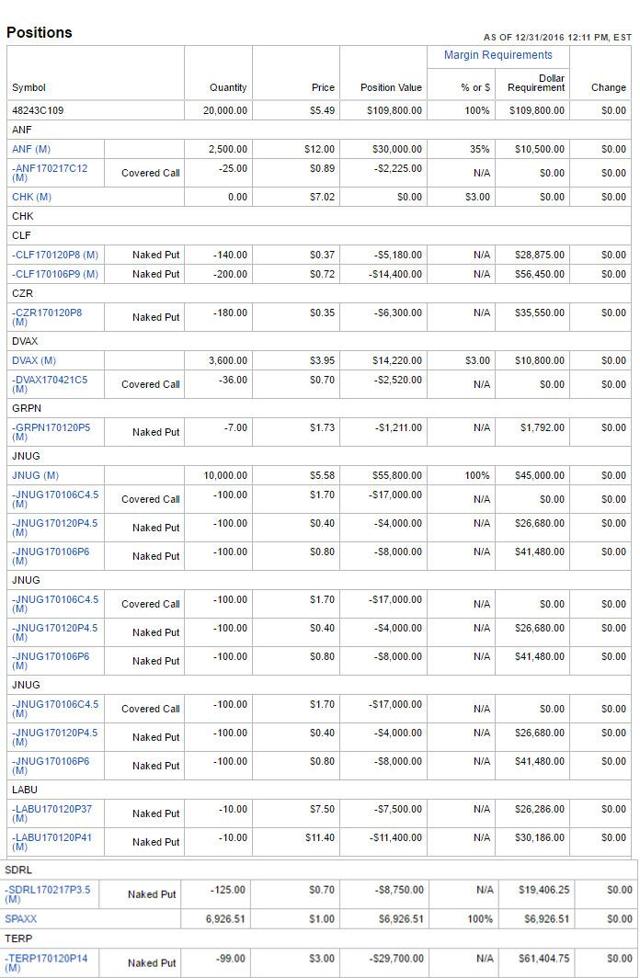 No matter what happens we will all still be "Workin for a Livin", keep in mind that no matter how bad it can be here, it's worse someplace else, so get your 80's groove on!
YRMV
Disclosure: I am/we are long EVERYTHING.
Additional disclosure: SHOW ME THE MONEY HONEY