Hitting The Ground Running
1/22/2017
Fat Premiums dropped it's latest load of recommendations for stock and ETF Puts for the week of January 27, so here's where that ended up with my $62K to spend: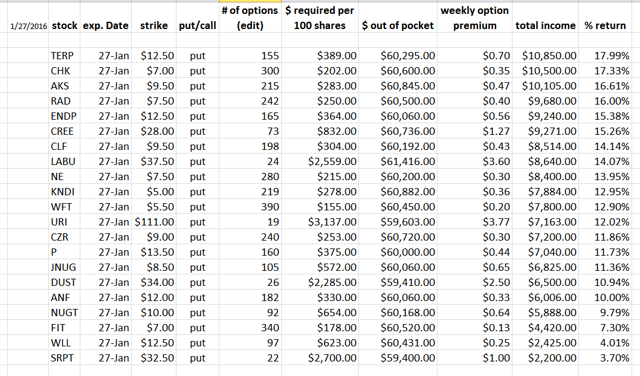 LABU is for 4 weeks of course (duh) so it does not count.
I already have AKS and CLF and JNUG for next week: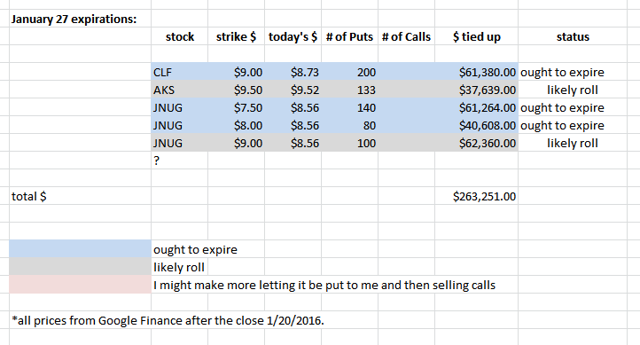 So maybe I ought to look at TERP? - oh crap, that's for 4 weeks out too = only 4% a week really, NEXT.
So CHK is next up at bat: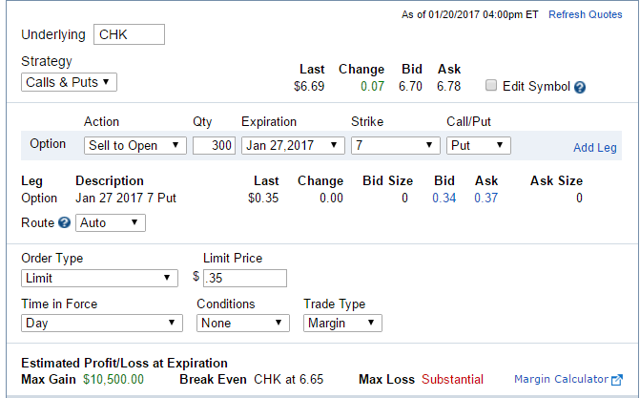 That could buy a bucketload of beans.
$7 strike looks to have a decent chance of expiring...

But if it does not it not have made too much really, as most of that "premium" is the price differential between the stock quote and the strike..
Next is RAD; looks like the play is the rebound....
Rite Aid Shares Fall 19% On Fear Feds Could Nix Walgreens Mega-Deal

But if it just finishes the week flat, ~16% cash return would be OK: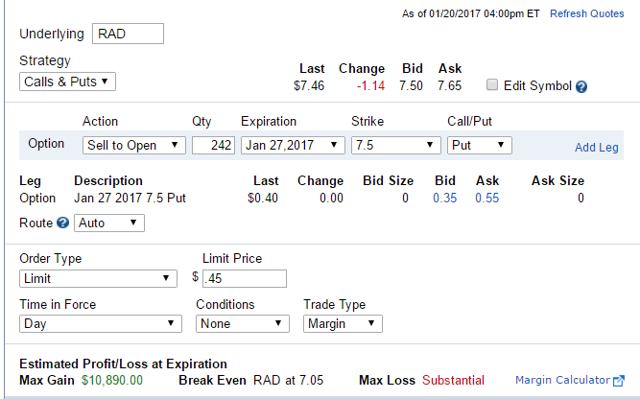 Lots of action in these too: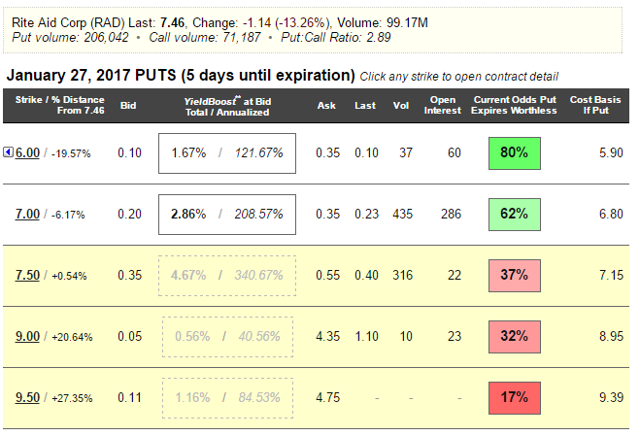 so - we'll have to see what OPEC/the dollar/Trump Tweets does between now and Monday.

YRMV
PS:
So what did I do?

We'll see what happens by Friday........................
Disclosure: I am/we are long EVERYTHING.
Additional disclosure: Bill is such a hound dog.