Shake That Money Maker!
2/11/2017
By now everyone knows that I'm in love with Ms. BIG BOOTY, JNUG.
Going into this week we had this to work with: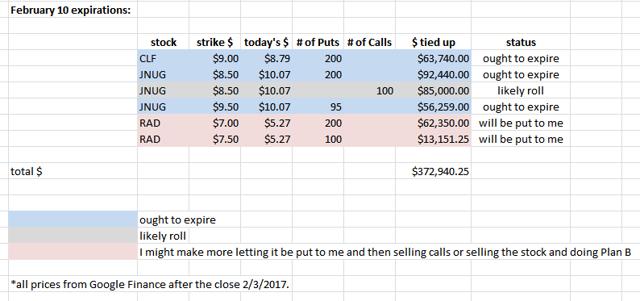 So what happened?
I covered both the CLF Put positions (2/10 and 2/17) for $0.02/share on the big run up and then sold more JNUG $11.50 Puts for 2/17.
I then had no real BP so I rolled the existing JNUG $8.50 and $9.50 Puts to Feb. 10 $11.50 Puts. Of course when it then tanked on Thursday afternoon and hit $10.76 in the AH trade I wondered why I did that.... but then it finished strong for the week at $11.94 and it was time to roll out the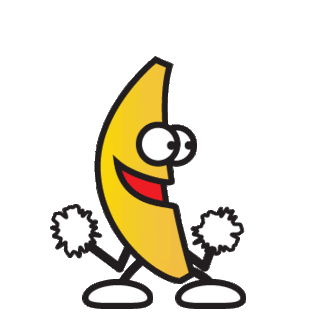 Some of the RAD $7.50 was put to me early so I sold it and used the $ to sell some GPRO $9 puts for 3/3 and then used my end of the week "day trade" buying power to sell more AKS $8.5 Puts for 3/3. All of that equaled this:

Yeah I took a bit of a "NAV" hit from selling the RAD, but it's already been made back.
All the JNUG $11.50's expired releasing a bucket of $, so I'll start off Monday with: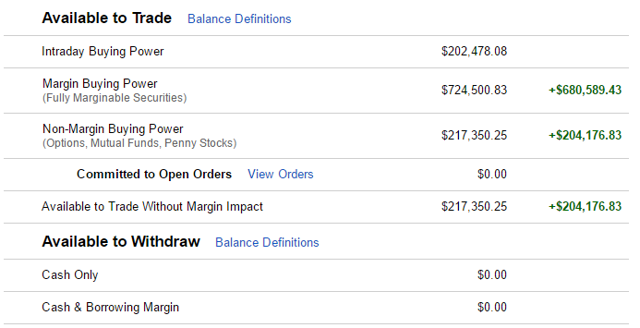 Of course the RAD that was put to me is toast, so selling that will release more funds:

So this is what my pie will look like as of Monday at 6:30:02AM PST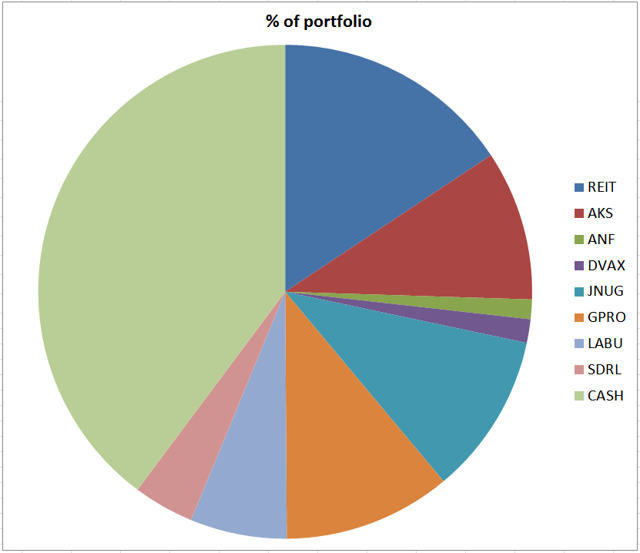 and what's on the playing field next week: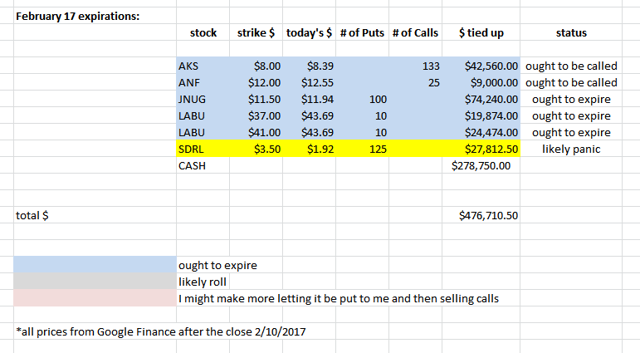 What can I do with that cash hoard? We'll have to see what the Fat Premiums guys have thrown at the wall Sunday, but I won't cry if this is all I can do after I pay a few bills...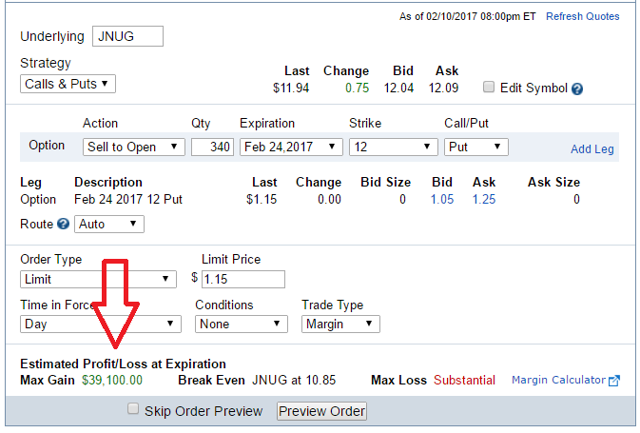 YRMV
Disclosure: I am/we are long TRUMP.
Additional disclosure: CRANK THAT CASH MACHINE