ALL IN ALL THE TIME BIG LEAGUE! TRUMPS GOT NUTHIN ON US!
2/18/2017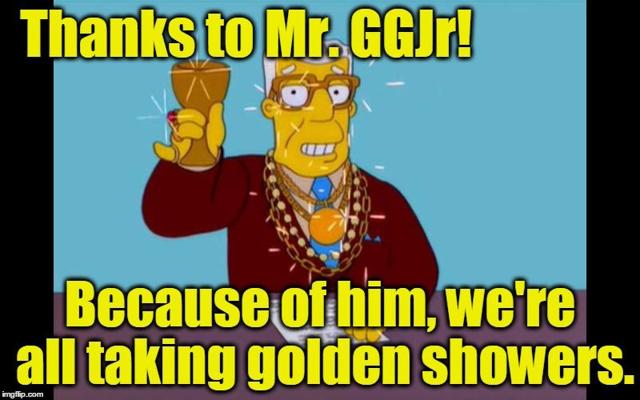 Well that was an interesting week. Because of JNUG's TANKING at the end of the day:

and me deciding to roll my existing positions out rather than take the shares AND my decision to blow through my phantom day trade $ to sell a few more JNUG Puts earlier in the am when JNUG was still over $12 and I KNEW all my $11.50 Puts would expire I now am the proud owner of........... (drumroll)
605 JNUG Puts: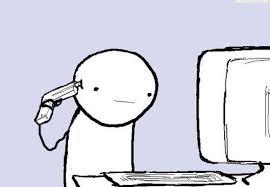 At least they are "evenly" spread over 2 weeks and 2 strikes.. HA! tell that to the guys at risk management.
So how's the pie sliced now?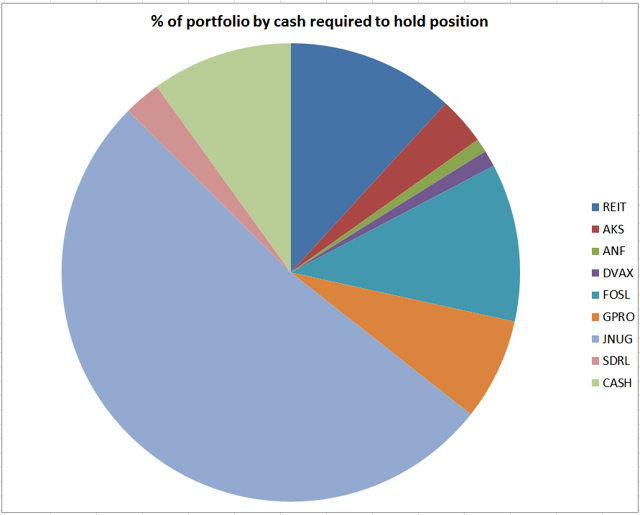 That slice of the 'NUG looks a little outsized even for a glutton for punishment like myself, PLUS that slice of cash is really a negative: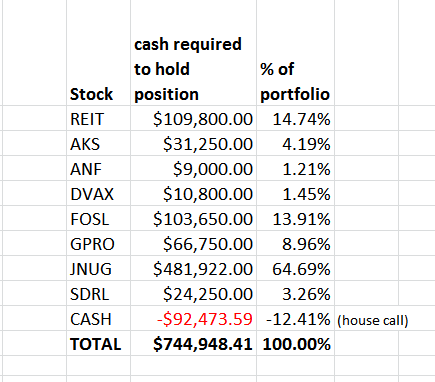 So.................. how did that happen?
Well we all remember FOSL.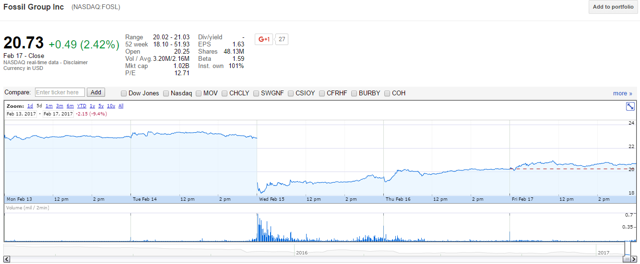 That was supposed to be a 5 day trade, in and OUT. I could sell it Tuesday and cover my ass at a slight net loss (break even $21.01) but I had planned to do this instead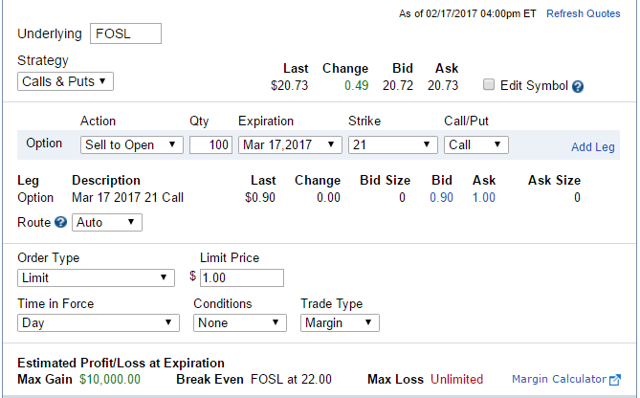 to make sure that it was at least a slight net gain for that trade.
Unfortunately since I do not have much stock left (almost all options) FOSL is a 50% stock instead of a 30% stock. That little detail increases the cash required to hold it by +$41,460.00, or about half the current house call.
Selling those FOSL call options will just take care of $10K of the -$92K house call. For how much is really due and when I'll have to wait till Tuesday to find out.
So what's on the plate for next week besides selling some calls on FOSL?
Not much: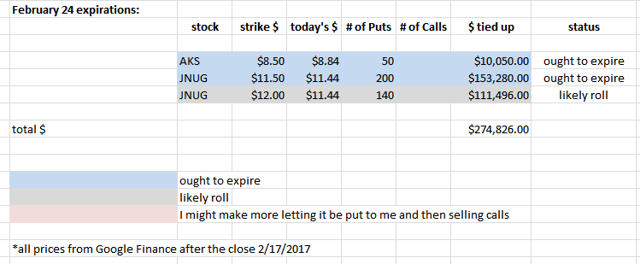 Even with all of that I did manage to reap some gains: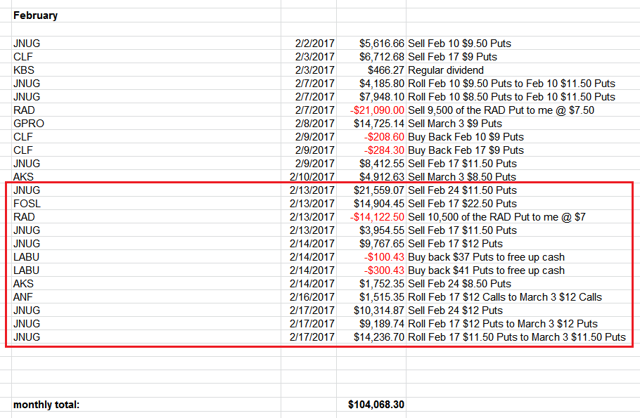 Barring any major moves anywhere I might be able to squeak past the house call axe without any forced liquidations.... fingers crossed until I talk to Trish.
YRMV
Disclosure: I am/we are long TRUMP.
Additional disclosure: TOO MUCH OF A GOOD THING IS GREAT! - RIGHT?