When 700 Feels Like 699
3/20/2017
Another week on the JNUG rollercoaster. I rolled up from $6.50 to $7.50 to snag a little more income. and then it bit me in the butt on Friday.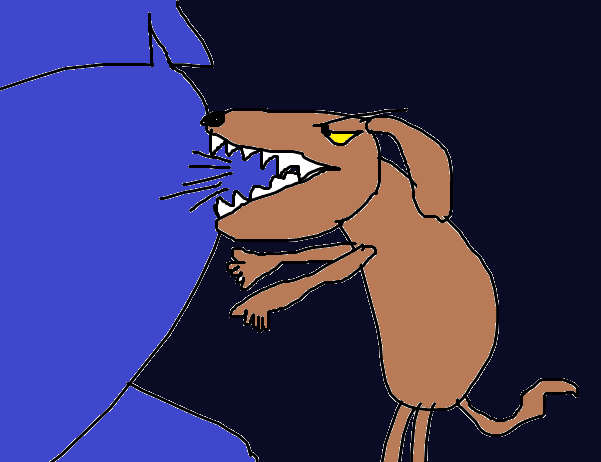 This looks good: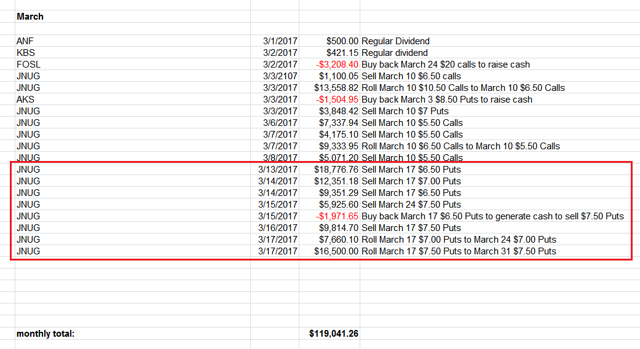 But it also increased the Put holdback MORE than the premiums collected = a small house and exchange call on Friday.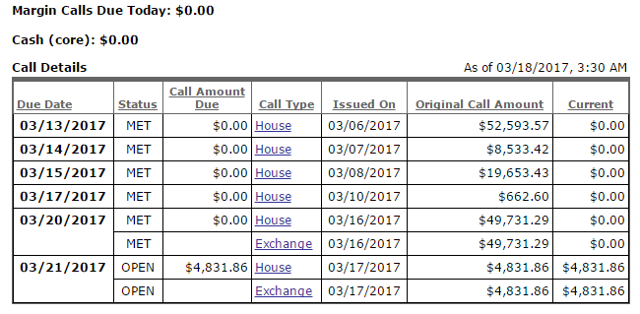 They might not be due today but they are due tomorrow.
Now how do I get out of that? The calls are actually just 1 for $4,831.86 as that amount covers both, and since I have 700 Puts, (or 70,000 shares under contract) $4,831.86/70,000 = $0.069 increase in the share price needed to get me out of the call.
So, if JNUG closes at $6.80 or better today both calls will go away.
No trades this week until Friday the 24th as I did all that rolling last Friday to save what was left of my butt...
Praying for a $7.51 close on Friday......
YRMV
Disclosure: I am/we are long TRUMP.
Additional disclosure: Lucky for me I don't sleep anyway.