The Journey To Rice And Beans - Rice And Bean Diet Temporarily Averted! Week 2, Day 2
5/17/2017
Ahhhh to still have all those JNUG Puts. But someone had to fall on their sword for everyone else. This time it was me.
So yesterdays results were not stellar, but netted enough loose change to add an order of jalapeño poppers to this weekends menu!
With the equity BP from CLF I had yesterday I sold 20 more JNUG $18.50 Puts for May 26 leaving me here: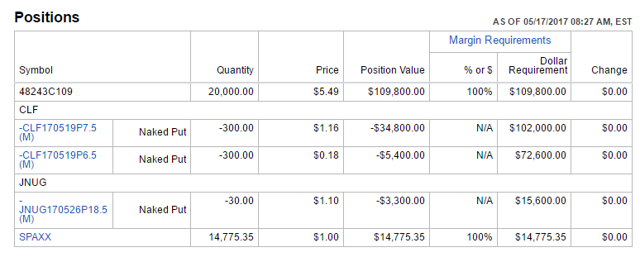 And after the close: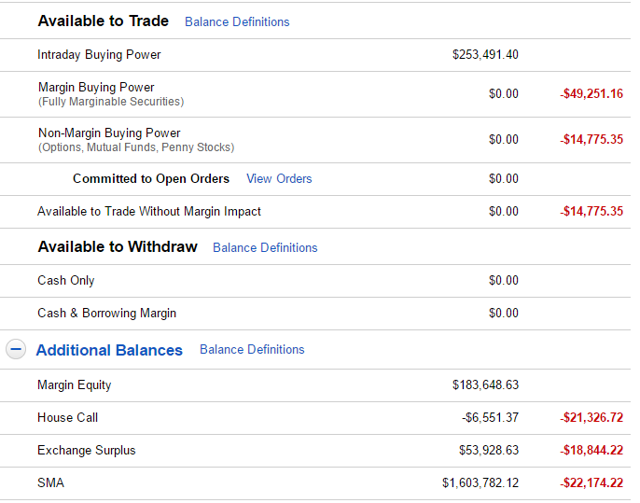 And after the midnight reset: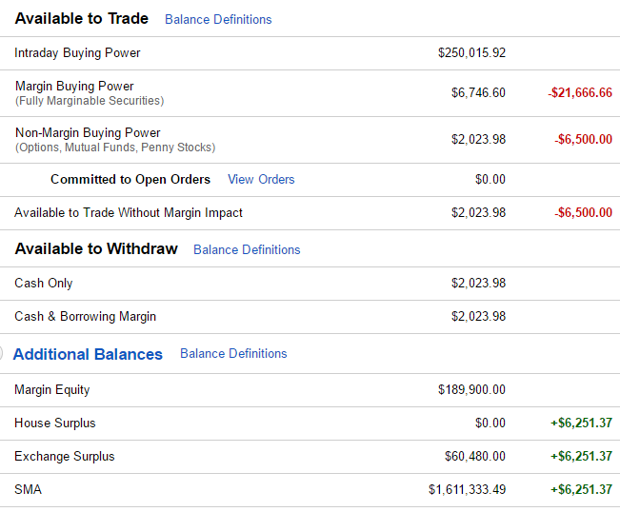 WHOO-HOO - another $2K to take out to hit the bills with!!
Done.
Premarket JNUG looking to open up $1, CLF holding steady. Maybe I'll make to to Friday solvent!
YRMV
Disclosure: I am/we are long TRUMP.
Additional disclosure: I get this months shoulda, woulda and coulda award.