The Journey To Rice And Beans - Rice And Bean Diet Starts Tomorrow
5/31/2017
Sigh.
I'm glad I like rice and beans. And we have 5 kinds of salsa. So here's what it looks like for the rest of the month. No BP at the moment, so no trades other than rolling/closing until after Friday 6/2, but at least I can cover the rent due on the garage tomorrow.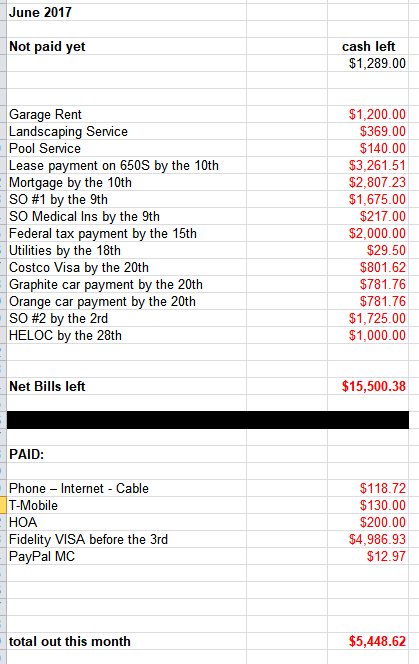 Positions expiring this Friday are: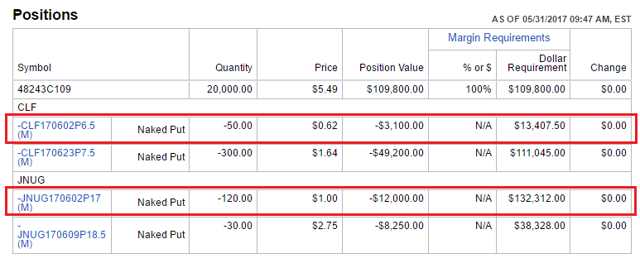 Hopefully the JNUG $17's will expire and give me a little flexibility to have more than 2 "sector" positions. CLF tanked this even more this am so that's unlikely to be more than a token roller by Friday..
Maybe I should go polish the cars and not look.
YRMV
Disclosure: I am/we are long TRUMP.
Additional disclosure: Don't forget the BEANO!