Weekly Put Stock Options Worksheet
6/11/2017
The FATBOYS got these out early this week. I just look at the top 10-15.
If you want to know how they generate the list, click here. OK, lets get to it.
Here's the list:(Stocks)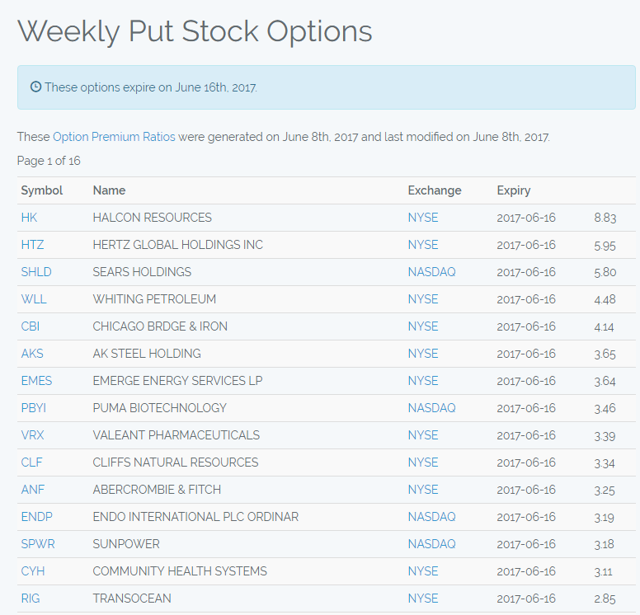 And the ETF List: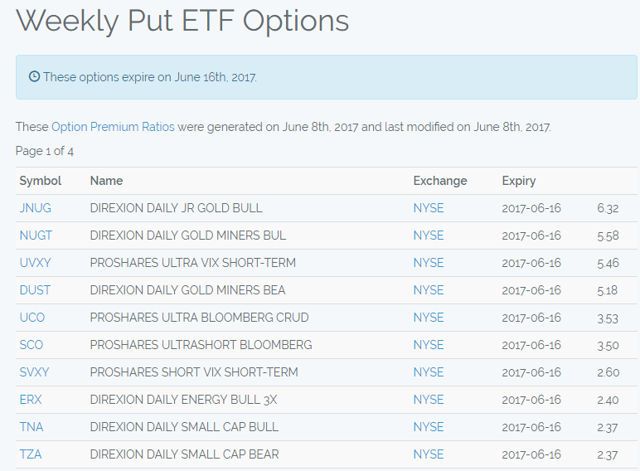 Then I look at what I have already: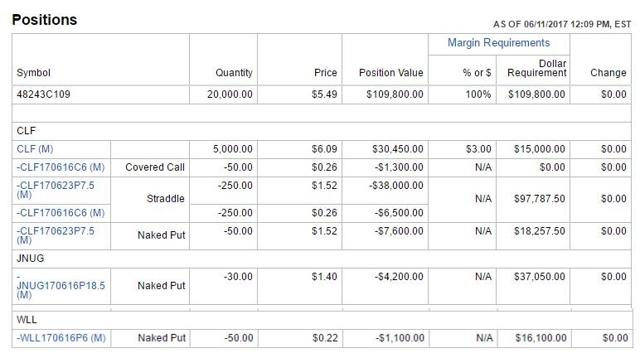 Then I do this:

Then I'd go look up the top 10 and see what news is coming out next week that might affect the stocks pricing (other than the Fed BS).
On the FATBOYS list, the HK and HTZ options are too granular, so they are off the list for consideration.
Then, IF I was smart I'd allocate the same dollar amount to 5-6 positions.
But of course I'm already "overweight" in CLF and JNUG at the moment, so I can really only add 1-2 more. Maybe I need to sell 50 more CLF $6 Calls though as that might release some equity.

Hmmm. Looks like I get a +$1,250.00 premium credit and my cash required goes up from $116,045.00 to $117,345.00, so that's a wash. Back to the new positions....
Will I roll the dice on SHLD again with the $7 Puts?? Seems like the $6.50's would be the only "safe" option = a paltry 8.7% yield.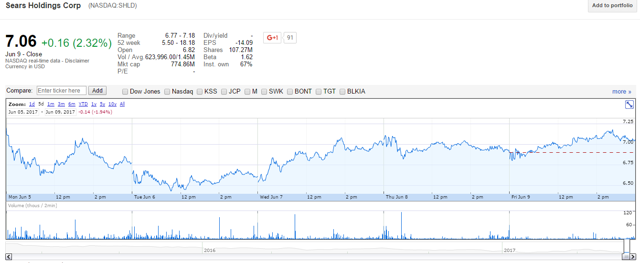 or ANF? I've not been in one of their stores for 20 years. If I was feeling it, I'd take the $13.00. Of course the $12.50 is the safer play there, but you'd only get $0.35ish taking the yield down to under 10%.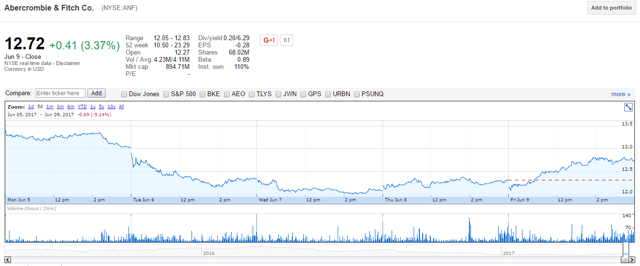 What's really funny to me is that here I am crying over getting only 8% IN A WEEK.
If you look here, people are doing cartwheels over 8% IN A YEAR.
sigh.
What's the world coming too?
YRMV
Disclosure: I am/we are long TRUMP.
Additional disclosure: it's raining today, can you tell?