The best laid plans of mice and men often seem to go sideways. As you could read here, I dreamed up some great ones Sunday. So what happened? OSTK and RIOT went to the moon while I was scratching the doggie. BOOM. Missed that boat. sigh.
So I did this instead: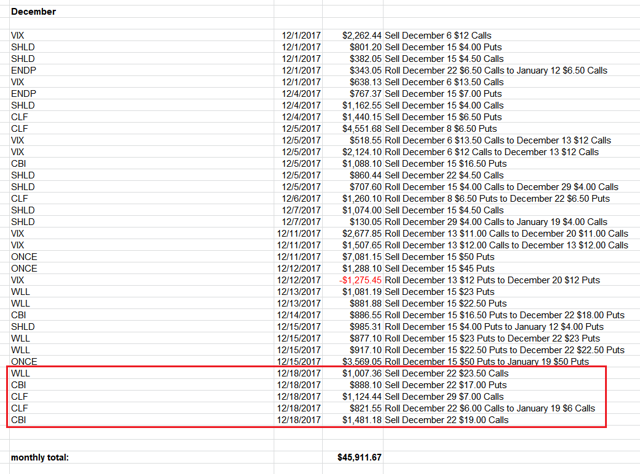 = $5,322.53 NET.
Leaving me with this to spend today after taking out $3,500 to pay some bills.

Of course today is roll Ms. VIXie day, so I have to do that regardless, but those RIOT $30 Puts still might be fun. What it will cost to play a hand:

Or $6,800.00/$2,300 or so premium = 33.82% potential return if they expire. Yesterdays action was quite spectacular; from $28 to almost $46!!
Of course everyone day traded it and got out in the afternoon so it is back to $35ish premarket.....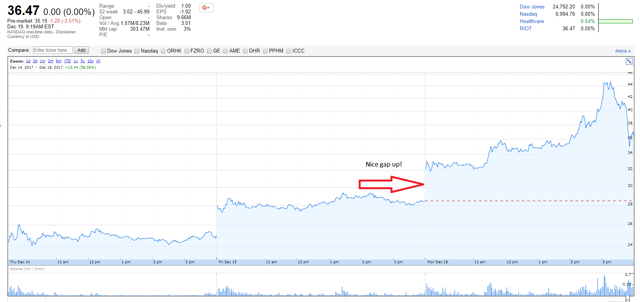 Hmmmmmm. Temping. 

YRMV
Disclosure: I am/we are long CLF, ENDP, SHLD, ONCE, RIOT.
Additional disclosure: go go go go go!