Our pal from the land of the gators says:
And that could be true, depending upon when you got in. AMZA from inception: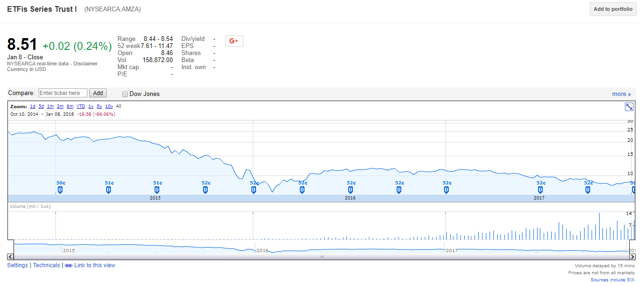 Look at all those PHAT DIVS!! Sadly though the share price is down -65% or so from the IPO. Total return? -40%. Fugly.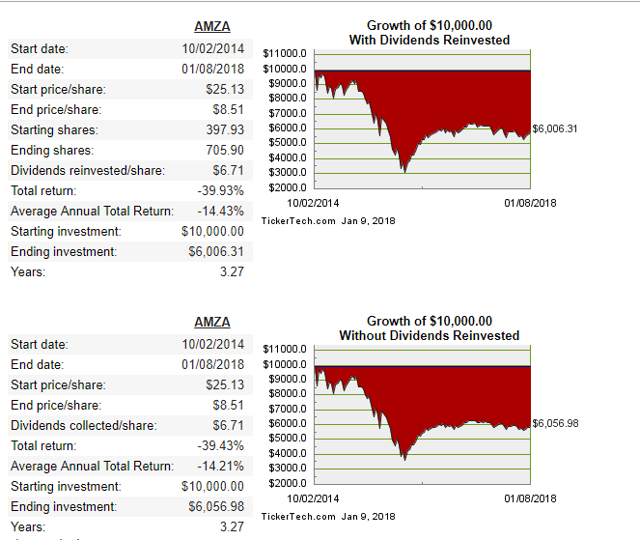 However if you were smart enough to get in 2 years ago this week, the story looks a little more rosy: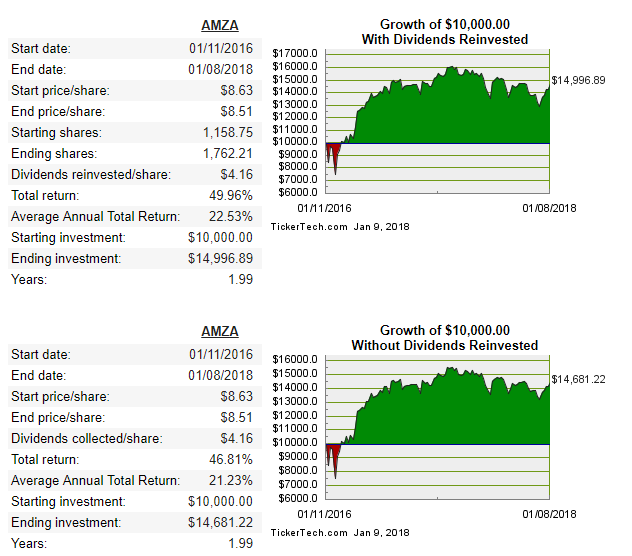 A total return with divs reinvested of 25% a year is not too shabby for a passive deal even though the starting ($8.63) and ending ($8.51) stock price is basically the same: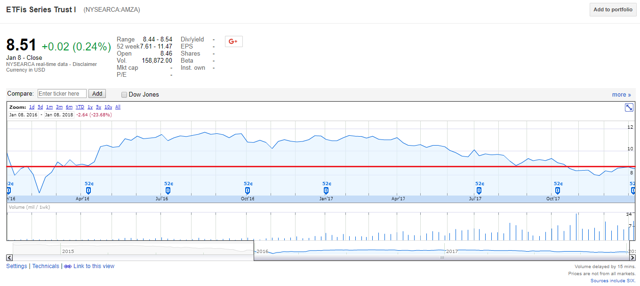 Plus there is no accounting for what you might have added to the total return/number of additional shares purchased if you sold $9 calls out 6 months  at your original buy in and then rolled them 4 times, reinvesting the call premiums as they were generated.

This whole thing reminds me or MORL 4 years ago: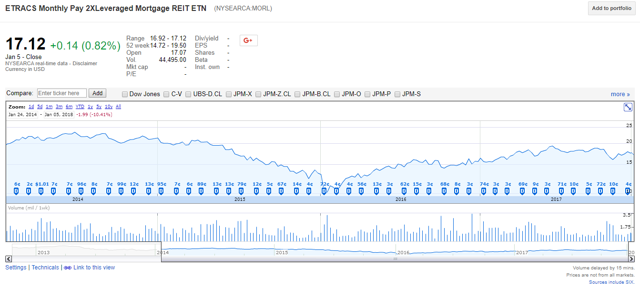 You might have been feeling pretty stupido by July 2015 had you bought when I did (in one of the kids IRA's) waaaay back on Jan 24, 2014. Things turned around however, and this is where it's at now: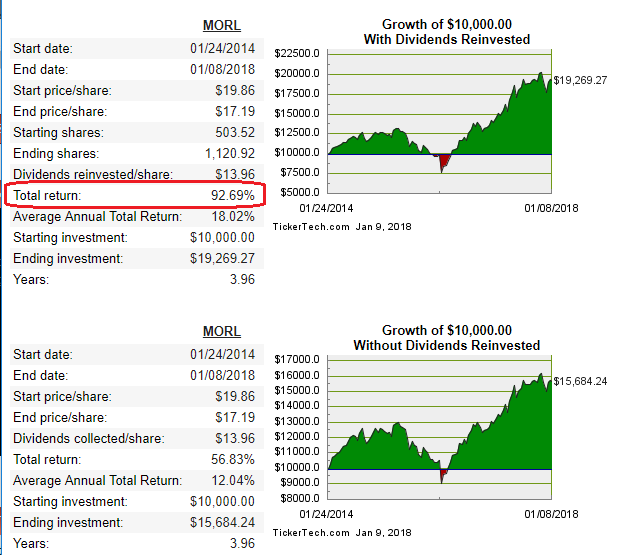 +92.69% in 4 years is not too shabby either.
Now my Crystal Ball is not all seeing, and some might think it's more like this: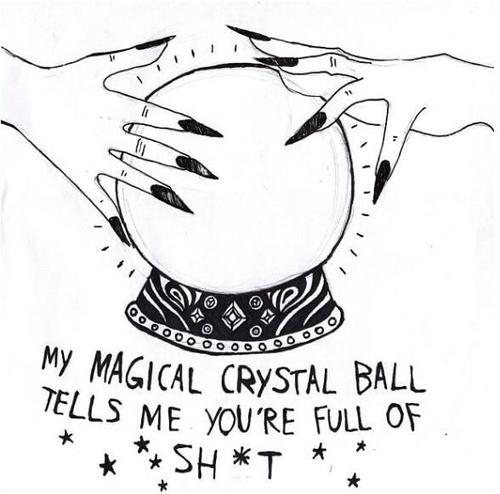 But lookie here: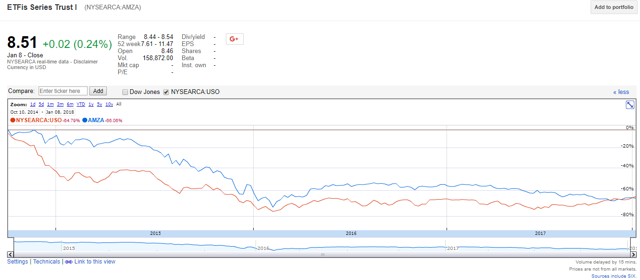 If oil and gas increase in price from here................ or stay the same, AMZA ought to stay around $8-$9 for awhile. Maybe even 10 years. At least that's my story and I'm going to give it $30K to see how it plays out...
YRMV of course.
Disclosure: I am/we are long AMZA, REML.
Additional disclosure: It's only money - right?