So here's the lead: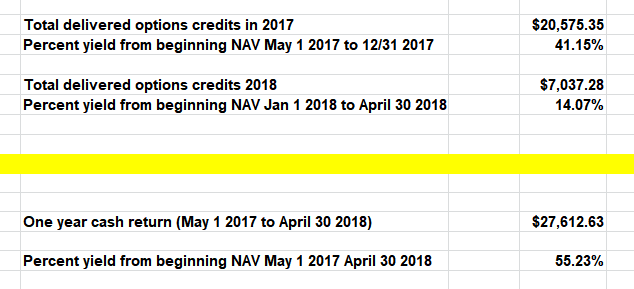 Grabbed your attention? Good.
So, I have this smaller account that I "manage". Since I'm not a "financial professional" (do any of them actually earn their fees?) I can do whatever I feel like on any given moment. Freedom is a great thing!! WHOOHOO!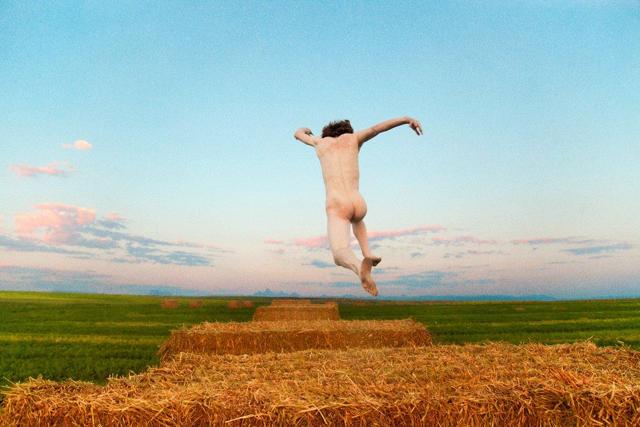 OK SEC and all you pro's out there, don't get your panties in a bunch, I have a POA to trade the account, and it is for a family member, and my goal for the account is to make enough income from it for them so that they do not decide to move home anytime soon...  and my fees are $0.00. I mean how can I charge for 10 minutes a month?
How did we get here?
Last May said person inherited some $ from a grandpa. (who knew?) I managed to get $50K of it set aside for generating income.  
So what did we do?
We sold covered calls since "his" option experience was zip and that's all I could get him approved for. It's still zip after 12 months, but that conversation's for another day.
Now that we have had a full 12 months roll by, and we are working on year #2, here's a recap quarter to quarter.
Q1: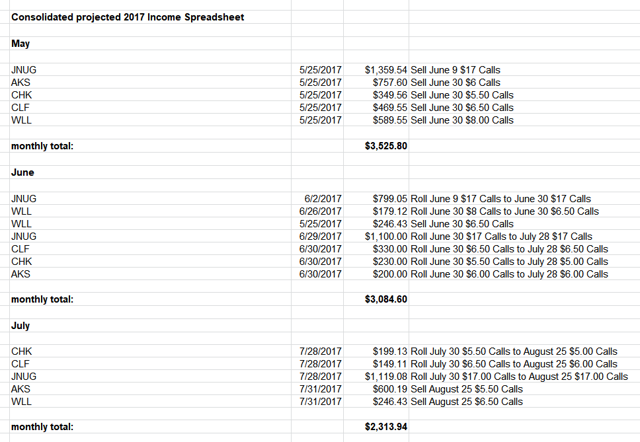 Q2: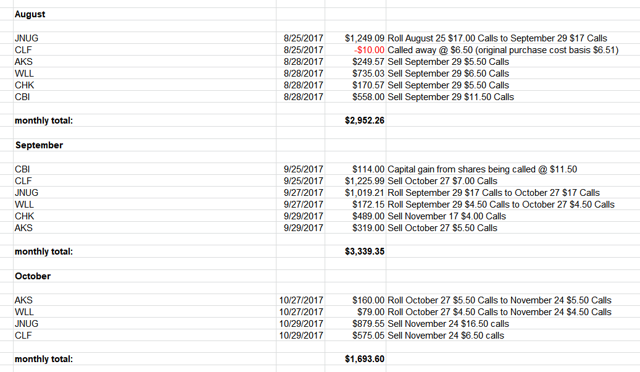 Note: WLL got called away in October (ouch) and was replaced by CHK. That did not affect the income generated that month, just the NAV.
Q3: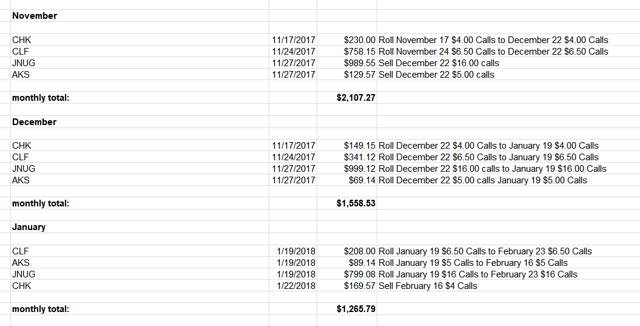 Q4: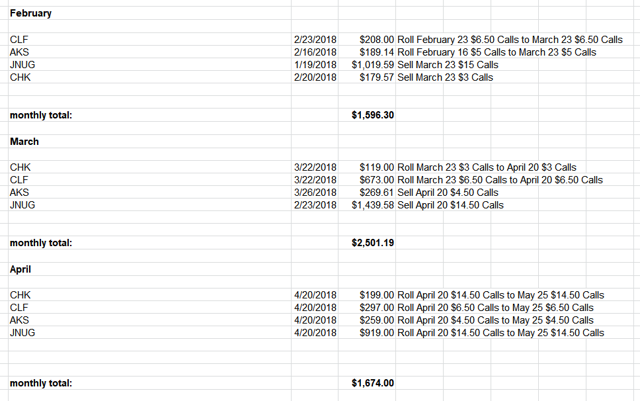 All net premium income is swept from the account each month and deposited to the bank.
Net account value if we closed out everything today:

However, that's not the idea. This is an income vehicle and never will be closed out. Any position called early will be replaced by something else. 
Hmmm, nothing to do here until 6/22...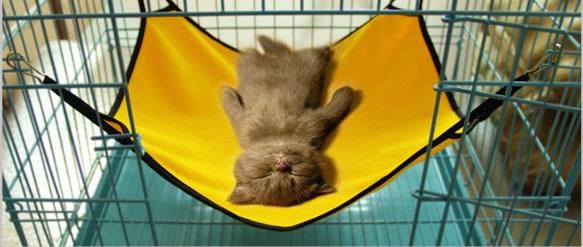 ZZZZZZZZZZZZZZZZZZZZZZZZZZZZZZZZZZzzzzzzzzzzzzzzzzzzzzzzzzzzzzzzzz
YRMV
PS: In case you think you might want to try it, I don't take clients, but you can start by reading here:
Disclosure: I am/we are long AKS, CLF, JNUG, CHK.