Shoulda, Woulda, if I Coulda. AAAAAAAAAAAHHHHHHHHHHHH!!!!!!!!!!!!!!!!!!!!!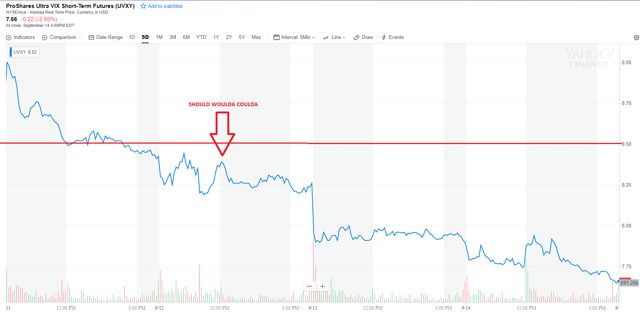 Geez. HOW DO YOU SPELL GAY?  About as GAY as this "full faith and credit" Obozo 3 dollar bill: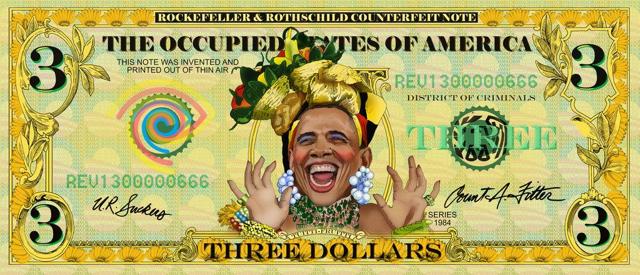 Rolled about half the UVXY position (146 contracts) on Friday to 9/21 from $8.50 to $8.00 for a net credit of $0.26/share so I could pay a few bills.

Oh well. Did I mention I think that was GAY? left me here:

sigh. Yes I still have 70 of the $4.50 AKS Puts, good for some gas money every month. Back to the UVXY deal....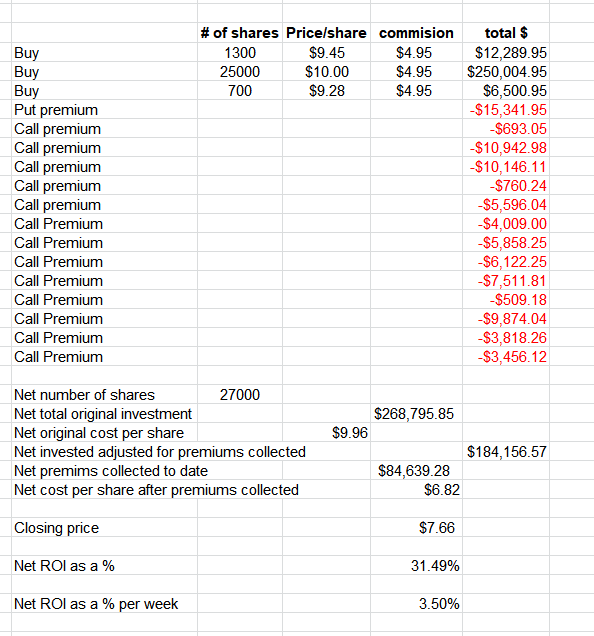 Since I have 2 more trades next week (Monday's catchup trade + Fridays expected roll) I ought to improve that weekly income ROI number* a little bit.
Maybe Trump will save me this week and help me get a good price for the 124 contracts left to sell Monday:
Trump To Announce $200 Billion In New China Tariffs As Soon As Monday
Neato.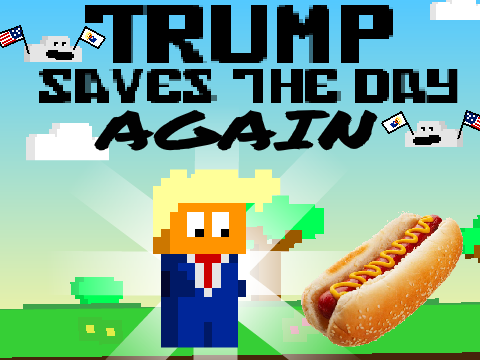 YRMV
*Let's not have that "total return" conversation until we get past the reverse split and the elections, budget battles, the next tariff spat, and the rest of the etc. OK? (I'm not planning on ever closing this position out and will just do weeklies forever, but that's a conversation for next year)