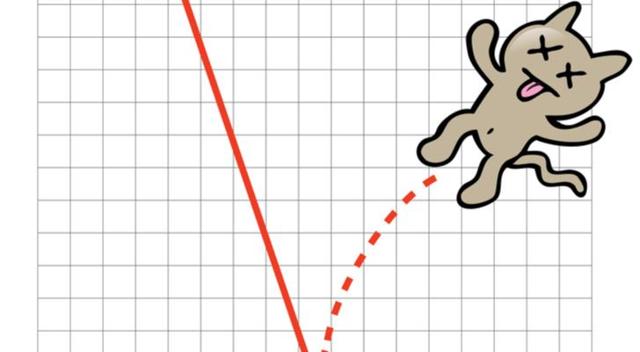 Now that I'm UVXY-less and will be until I can get back in below the $36.50 strike I was called at, I'm back to making the bank run the old fashioned way, going naked.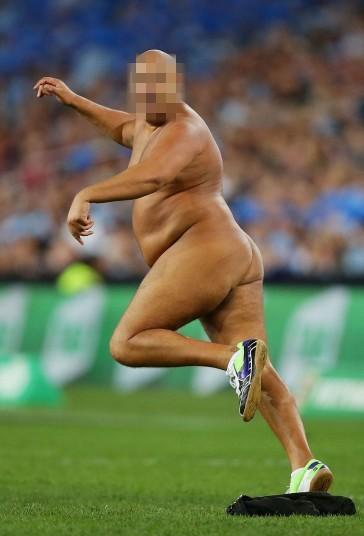 As you can see here, I placed all those trades for 10/19 yesterday, all I did Friday was roll the 100 CHK $4.50 Puts and try to add another 100 contracts to the CHK $4.50 straddle position because the premiums were so awesome.. only 68 filled though even with all the YO-YO in the indices all day.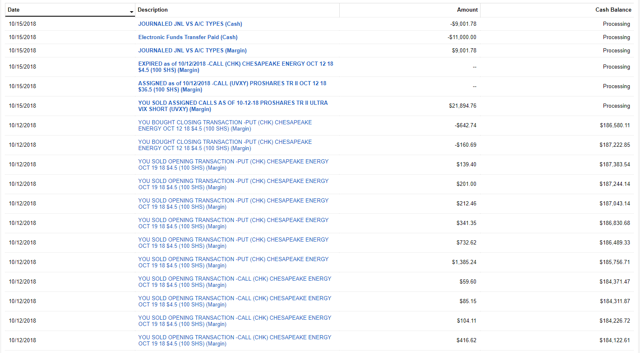 I'll resell the CHK Call side that expired on the original 100 contracts on Monday and fill in the blanks with trade #2 so that I end up here: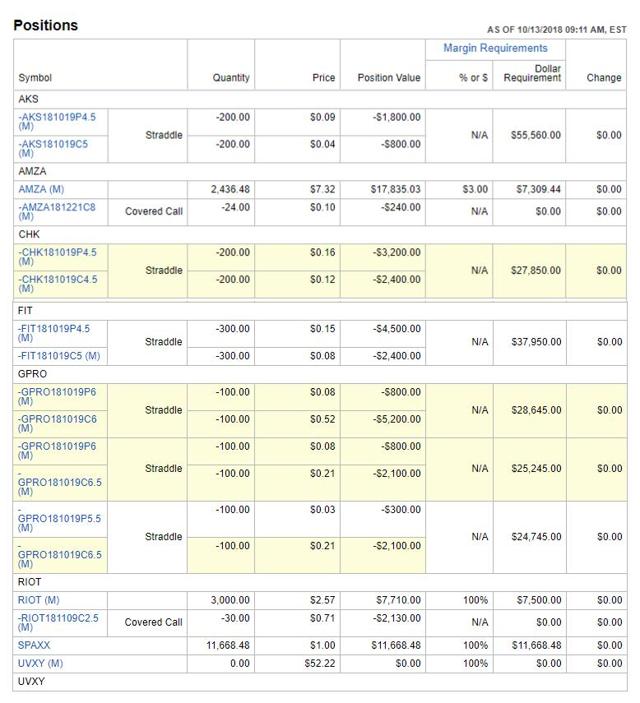 The only one I'm "worried" about was the distracted finger trade that had me end up with 100 GPRO $6.00 Calls/$5.50 Puts. Of course that was SUPPOSED to be a $6.50 Calls/$6.00 Puts pair. So I did that 2X to make up for it. 
Hopefully it all expires next Friday.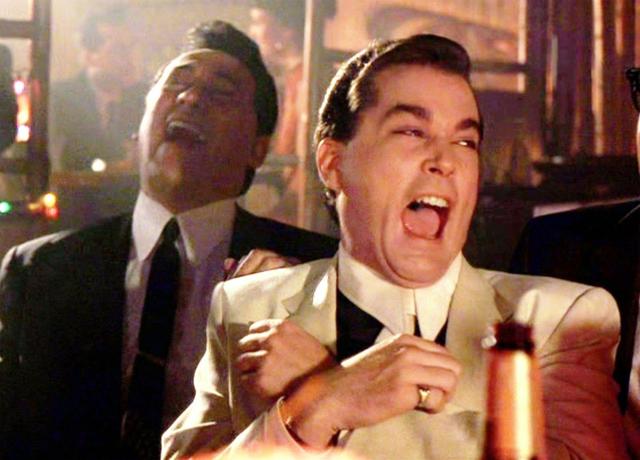 Sigh.
Of course it probably won't, but the following week (10/26 expiration) I do not need as much $ to skim, so I might be able to place fewer bets. My other hope is that I eventually end up with equal $ in each trade: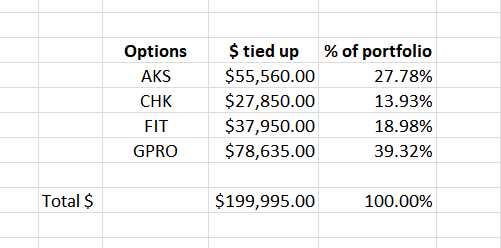 Just a tad overweight in AKS & GPRO this week - right? Damn distracted finger trades.... Ideally I'd have ~20% in each one like with FIT.
Still, if all the trades work out it will be a 11.76% week:

And I still have a house surplus, and no margin calls.... So things could be worse.....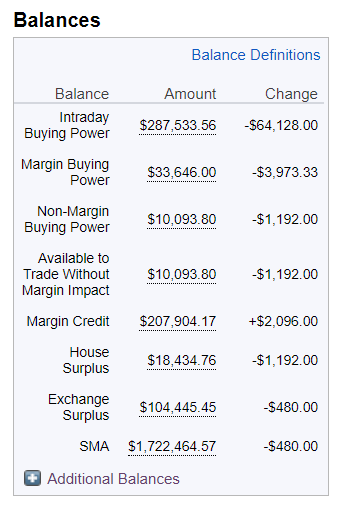 and they probably will be.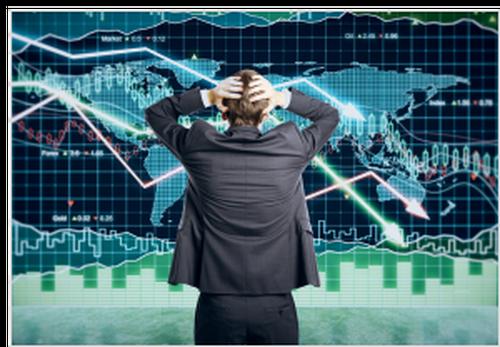 YRMV