My current income generating (by selling weekly & monthly options) portfolio:
(AKS, AMZA, CHK, FIT, GPRO, RIOT)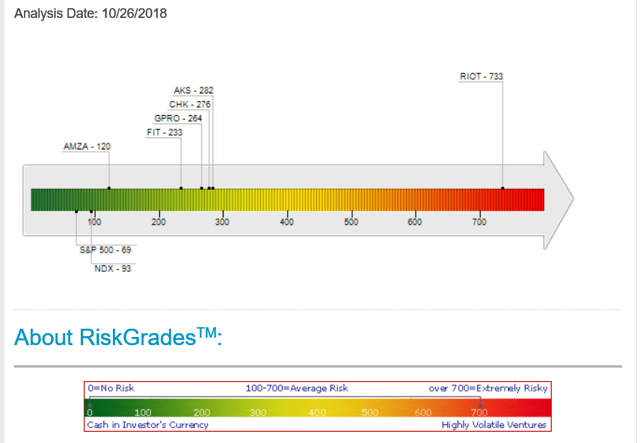 RiskGrades
As you can see from the above, my ass is hangin' out in Riskville. It's feelin' pretty breezy there too..........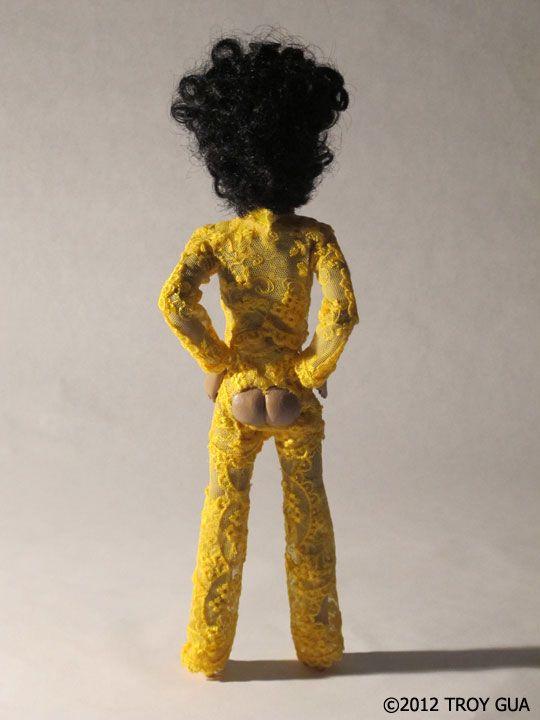 Given that nothing is making much $en$e in the market reactions to what passes for "news", real or imagined these days I think I'll be happy to get through next week. If I still have Credit Card advance checks and a VISA card that means I still have money - right? 
BTFD seems to have turned into STFR..... (excerpt below)
"Actions To Take Next Week
With the market exceeding 3-standard deviations below the 50-dma currently, the extreme oversold condition still sets the market up for a fairly strong bounce. That bounce SHOULD be sold into.
Portfolio management processes have now been switched from "buying dips" to "selling rallies" until the technical backdrop changes.
Re-evaluating overall portfolio exposures. It is highly likely that equity allocations have gotten out of tolerance from the original allocation models. We will reduce overall allocation models from 60/40 to 50/50 or less.
Look to add bond exposure to mitigate volatility risk. (Read:The Upcoming Bond Bull Market)
Use rallies to raise cash as needed. (Cash is a risk-free portfolio hedge)
Review all positions (Sell losers/trim winners)
Look for opportunities in other markets (Gold is showing signs of life.)
Add hedges to portfolios (Short term treasuries, cash, and short positions on breaks of support)
Trade opportunistically (There are always rotations that can be taken advantage of)
Drastically tighten up stop losses. (We had previously given stop losses a bit of leeway as long as the bull market trend was intact. Such is no longer the case.)
If I am right, the conservative stance and hedges in portfolios will protect capital in the short-term. The reduced volatility allows for a logical approach to further adjustments as the correction becomes more apparent. (The goal is not to be forced into a "panic selling" situation.)
If I am wrong, and the bull market resumes, we simply remove hedges, and reallocate equity exposure.
See you next week."
Sigh.
Maybe this will save me?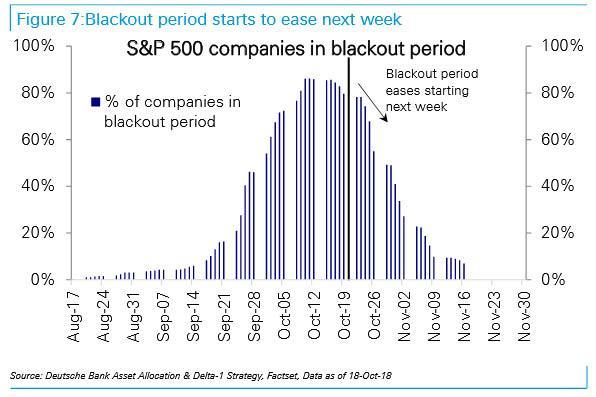 YRMV