My Pal 31October said:
"Now that I'm poor, I have to play things differently. You'll find that out for yourself soon enough.Just kidding.Maybe."
Since I've been all of those people, (choice D) that comment got me to thinking about getting serious about becoming Ramsified.. Being a little under the gun does make it more real of course.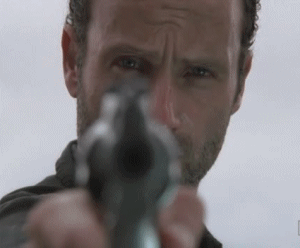 While Dave has our best interests at heart, he does have it backwards, you always pay off the debt with the highest interest rate first of course. Paying off the low hanging fruit (lowest balance first) just to get some positive feedback when you see the fruits of your labor as a motivating factor is not something I need to do, because I "get it" but I really do need to stop buying shit I don't really need RIGHT NOW. Debt is only a problem when you:
can't service it out of cash flow, or
unless you do what the US does and add on more debt than you pay off each year. 
Did I really need that "rainy day motor"? ANOTHER set of wheels? not really, and it set me back >$22K that I had already paid off. Bummer. 
Since Lyft/Uber will not take me on (no back seat) I'll have to work my way out the really gets old old fashioned way, by being on & sticking too a "tight" budget, and having a garage sale. For a minor win I did get rid of the Beanbag lounger for $100 last week!!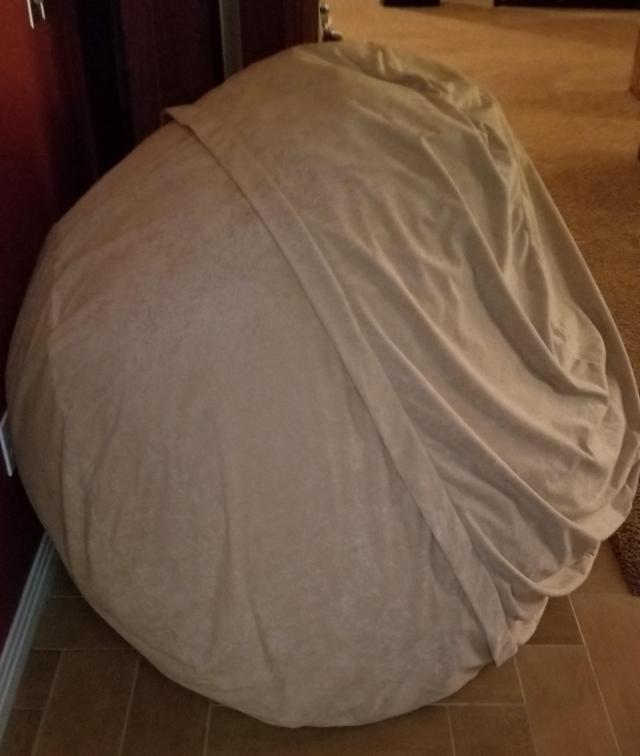 So I'm on a roll!!
Of course if GPRO would just go up $1 that would help me out too as it would release enough $ to cover all of December. Easier than posting all my excess shit on Craig's List that for sure.
The other way of rationalizing it all away is that if you can make more $ than your carry cost on the CC debt, and your CC interest rate is less than your margin rate, then paying it off ought to be secondary to rebuilding some equity. Right now I need MO MONY at work, so I can just put the debt reduction plan on the minimum payment +$100 plan for everything that cannot be paid off for under $2K, and then put them all in the drawer.
Last month (before the GPRO/FIT disaster) things were looking up again, so I was able to retire some bills and still makes some dough: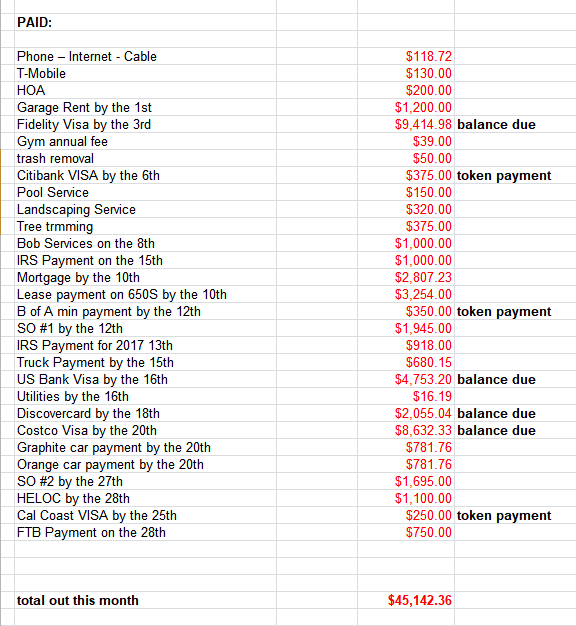 Then the GPRO & FIT happened, so that didn't happen in November: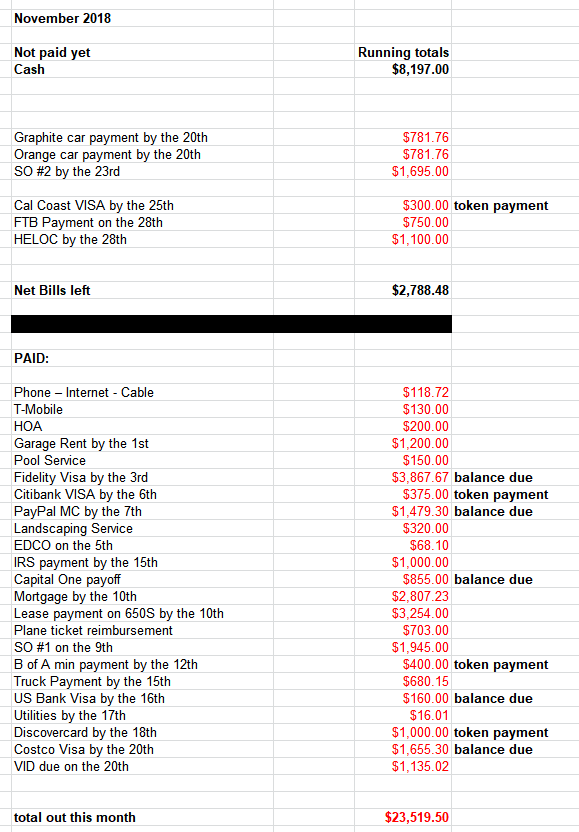 DAMMIT, that was lame, and now here comes December, talk about a series of  haircuts....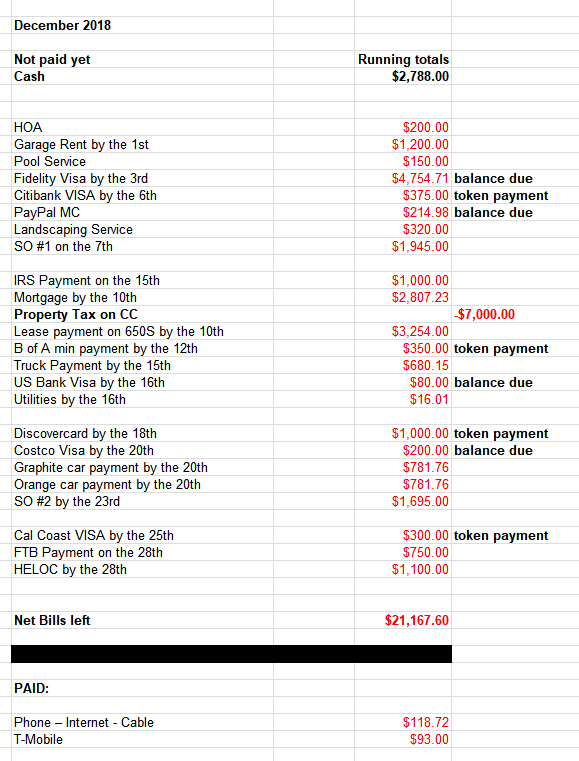 Kicking one of the cans down the road by putting off the property tax by slapping it on one of the paid off CC's (first installment, they get me for another $7K in March) ....And I have not even planned Xmas. Looks like there will be coal in all the stockings - especially mine. Maybe I'll use up my rewards points I earned on buying those things I didn't need and just give everyone a Starbucks card for Xmas.
Luckily for me I was able to get 0% - 2.99% deals on all the minimum payment cards, but just until next year, so they all need to be whittled away on and put to bed before they adjust up to normal..
Trades coming up next week are pretty limited.....
*************************************************************
So there was a big break in here while I finished off this pie: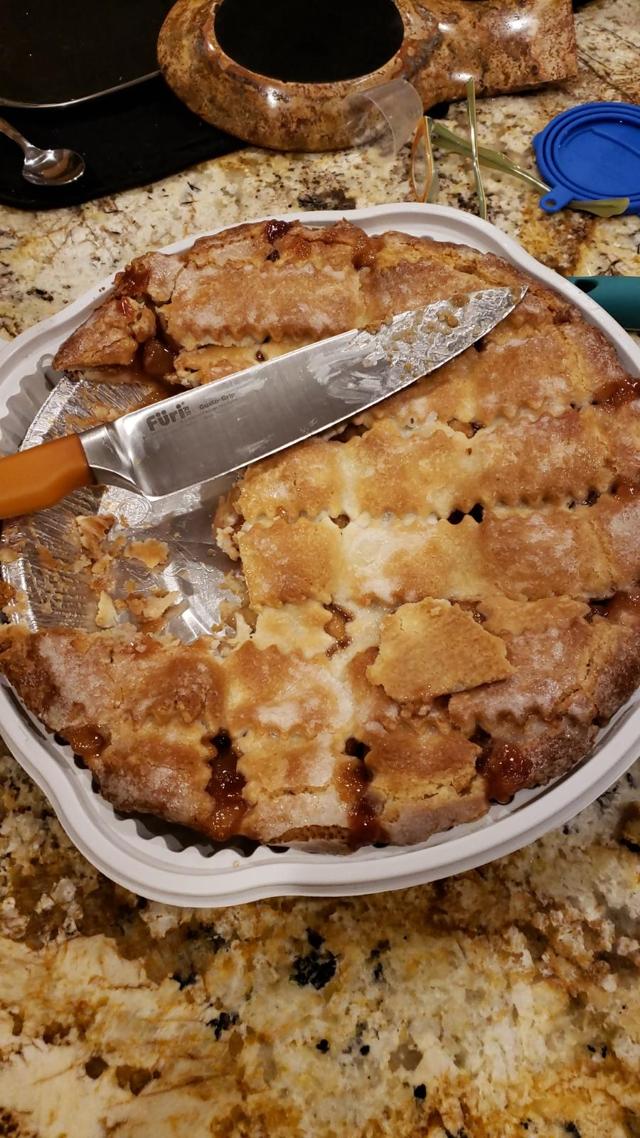 and now it's time to get back in the saddle and pay for December.................
YRMV