Over here:
I discussed a summertime "deep clean" plan. How's that working out with all this past weeks "excitement"? Well here's where I got out: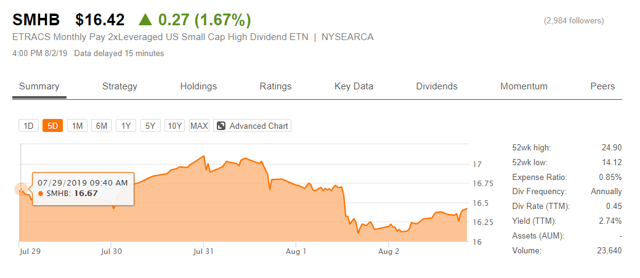 Of course then it went up to $17.09 a few days later. (as usual) But what did I do with the $? I used it as collateral to sell 600 Puts on ABBV at the same time.
PUT ABBVIE INC $67.00 EXP 08/16/19 - for a net premium received of $72,401.88.
No Biggie - right? ABBV was trading at ~$67 and had been for awhile. The party lasted until Thursday: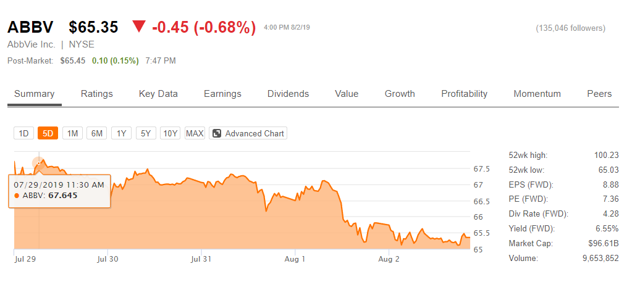 I'm like oh crap. what's 600 ABBV Puts worth? - I better figure this out, oh, only - as in ONLY $4,020,000.00! Hmmm. But I'm on portfolio margin, so what's it really going to cost? oh phewie, a mere $723,600.00.
OK that's less bad, but what kinda cash do the options require? Only $645,180.00 - which is why the $ I got for the SMHB ($666,800.00) covered the original trade. I figured I better get out my roller skates just in case, so they were kicked out 2 weeks:

Where does that leave me on my ladder to the top of the SMHB hole?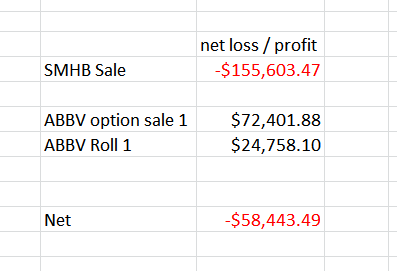 Not too bad for a month. I ought to be "even" not counting dividends received already by September. I might even goose that on Monday if things open favorably...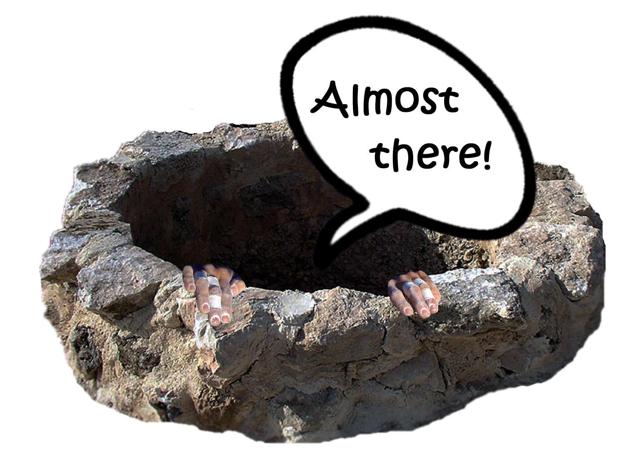 YRMV
Disclosure: I am/we are long ABBV.