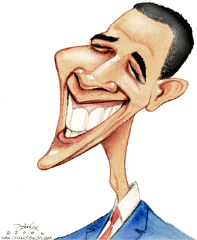 Steve Wynn, casino developer and CEO of Wynn Resorts, slams Obama as the anti-business, socialist President while on a company conference call!
In a company conference call Steve Wynn rails at the President and the Obama administration for being anti-business, pro-redistribution of wealth and a "wet blanket" to business development and growth in the United States.
Steve Wynn, in so many words, termed the President a socialist and his administrations policies reflecting the tenets of socialism.
"... The guy keeps making speeches about redistribution and maybe we ought to do something to businesses that don't invest, their holding too much money. We haven't heard that kind of talk except from pure socialists. Everybody's afraid of the government and there's no need soft peddling it, it's the truth..."
The video can be found at The Political Commentator 
here
.