I've been a bull on BlackBerry (BBRY) for over one year. Even in the face of much criticism i held on the belief that eventually the "value" in BlackBerry would be recognized by the market. As of last week i have exited my position in BlackBerry. I made this decision based on the fact that the Management team and BOD have displayed quite clearly through their recent actions that they do not have the shareholders best interest in mind.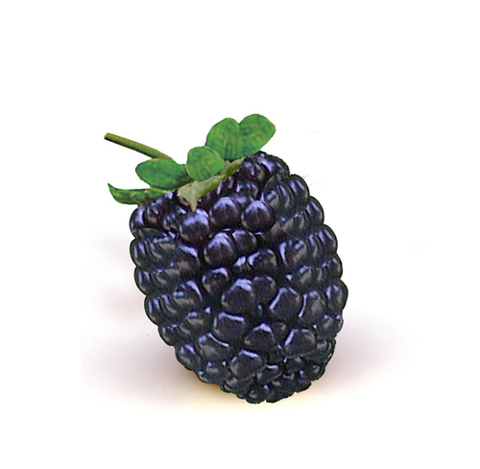 Recent Events:
In Aug, the Company halted trading to announce that they were forming a "Strategic Review" team to look at all possible scenarios to "Proliferate the use of BB10". The media jumped on this announcement to proclaim that BlackBerry had basically thrown in the towel. What was already seen as a poor selling platform would now be "stuck in the mud" as the outcome of this review was uncertain.
On Sept 20 Management surprised Wall Street (and retail investors) with an early warning of the upcoming Q2 financials. Announcing massive layoffs and a near 1 Billion dollar write down of inventory. The headlines following this were clear that "BlackBerry is Dead" in the eyes of the media.
Also on Sept 20 BlackBerry had announced that it's planned cross platform launch of BBM was set to happen on Sept 21 and Sept 22. BBM was seen by many analysts as a bright spot in the BlackBerry story that could prove to add value to shareholders. Over the course of the launch weekend BlackBerry launched and then pulled the BBM App for iOS on the Apple App Store and never launched the Android version. BlackBerry released a statement to the media that the launch was being "delayed" due to some technical details that sprung from a leaked version of the android BBM software.
On Monday September 23 trading was again halted on BlackBerry stock to announce that Prem Watsa (CEO of FairFax) and the largets shareholder of BlackBerry stock had submitted a "Letter of Intent" to purchase BlackBerry for the whopping sum of $9 dollars per share.
The impact of these moves have done nothing but accelerate the demise of BlackBerry and have now begun to erode the value of the few remaining viable bright spots in BlackBerry.
Morgan Stanley and UBS both announced that they are "holding off" on implementing BB10/ BES 10 MDM due to uncertainty around BlackBerry's future.
The Company has refused to give a launch date for BBM Cross Platform. It has been over a week now since the apps was pulled. The Company has been mum as to when consumers can expect to see it for both iOS and Android. The question i have is why, if the iOS version is not impacted by this "technical issue", isn't it available yet? Every download increases shareholder value and would offer some form of positive news for current shareholders.
Lastly, in what i see as a final nail in the BlackBerry story, Gartner research has announced that it will be advising CIO's to begin planning for the eventual demise of BlackBerry. Computer World reports " Upcoming Gartner report will recommend that enterprise users quickly find alternatives to BlackBerry smartphones and servers".
It is very clear that the Board of Directors and BlackBerry Management have little regard for shareholder value. They have misfired on everything from the handling of media and PR, wall street, marketing and launch timing. These latest moves leave shareholders little hope and it is evident by it's current trading price that faith in even a 9 dollar per share deal is not there for BlackBerry.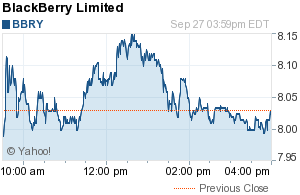 I wish all shareholders in BBRY the best of "luck"; because at this point that's all there is left.
Disclosure: I have no positions in any stocks mentioned, and no plans to initiate any positions within the next 72 hours. I wrote this article myself, and it expresses my own opinions. I am not receiving compensation for it (other than from Seeking Alpha). I have no business relationship with any company whose stock is mentioned in this article.