How deflationary is Amazon?

Best Buy could answer

Does Marc Faber actually do anything?
I see him on TV in a different Bloomberg studio every week.  I was a subscriber to his newsletter at one time. Even if you're expensing it, him regurgitating other people's work isn't worth it.  This is great: he expects QE3.. but not right away.  Not to be confused with, "the market is going down...at some point".  I'll be honest, when he's on I'm really just looking for a peak at the ponytail.  It awesome, but elusive.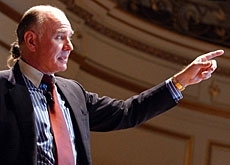 Rapid Fire:
Is the name Quantitative Easing hilarious to the guy charged with putting a spin on Operation Desperation?
If the Fed added a '0' to everyone's bank account, did they achieve anything?
Reggie Middleton is good, right?
Hasn't Shiller been saying his Index (which lags) is going lower for months?
Isn't the oil speculators arguement old? West Virginia, really?
Is the coal industry going to make Wall Street bonuses look like the kids' party?
How does $330 Met play out for Peabody, with no 2012 contracted?