1.  High bullishness among investment advisors as well as individual investors.


                     Investor's Intelligence Survey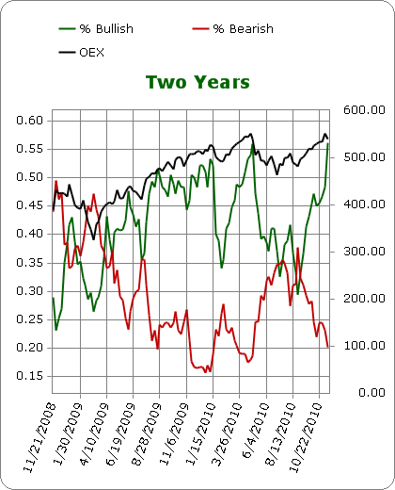 American Association of Individual Investors (AAII) Survey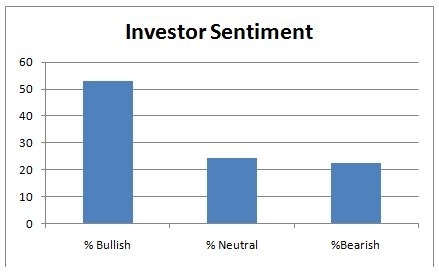 2.  Double Top Formation in S&P500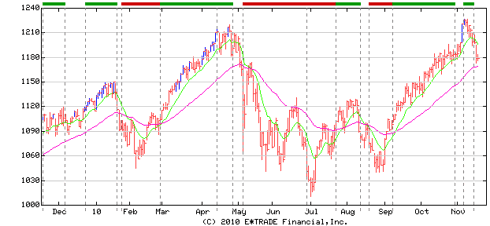 3.  Stubbornly High Unemployment Rate => economic recovery may be slower than expected.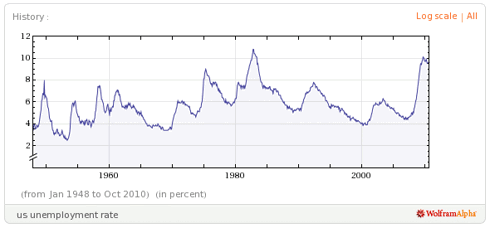 4.  Historically low interest rates still not producing a strong economic recovery.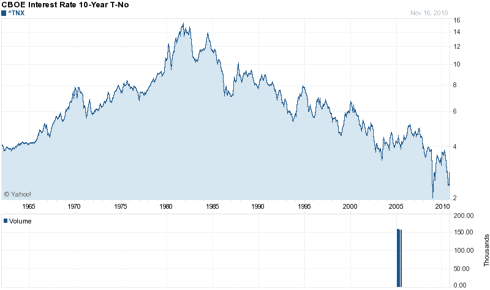 5.  The much touted earnings recovery is likely to run out of steam without a strong  economic recovery.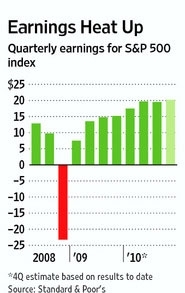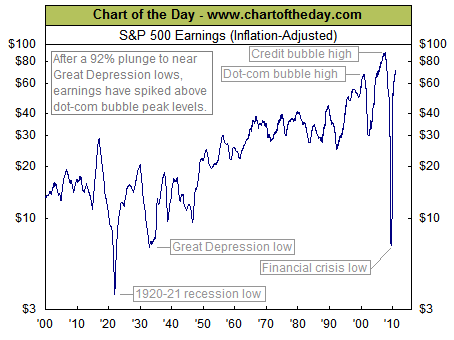 6.  Though valuations are not extremely high, they are not cheap either.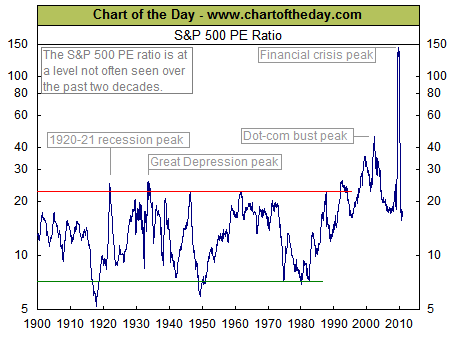 7. Low Implied Volatility in Stocks indicating extreme complacency.
8. "Stocks will only go up" mentality:  If the economy improves stocks will go up and if the economy falters, fed will pump more easy money and stocks will go up.  As the market goes up, 
Wall St. Strategists are raising their forecasts for 2011
: 
J.P. Morgan's chief U.S. equities strategist Thomas Lee Friday put a target of 1425 on the S&P 500 for 2011, a 15 percent gain. (reason 1425 = 14 times 2012 S&P500 earnings estimate of $102)
Barclay's Capital Thursday called for 1420 in 2011 and expects a good environment for stocks for at least the next couple of months.
Goldman Sachs also recently released its forecast, and it sees a more than 20 percent increase next year to 1450.
9.  "Stocks will continue to go up because of seasonality reasons" mentality.
3rd year of recovery 
End of the year (Sata Clause rally)
3rd year of presidential term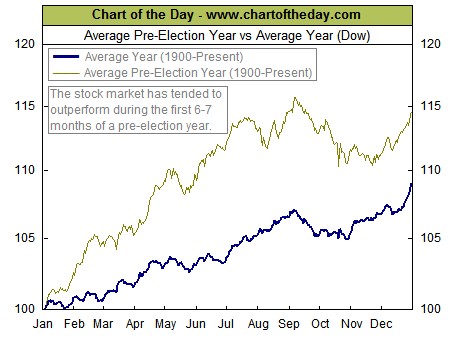 10. Historically low mutual fund cash position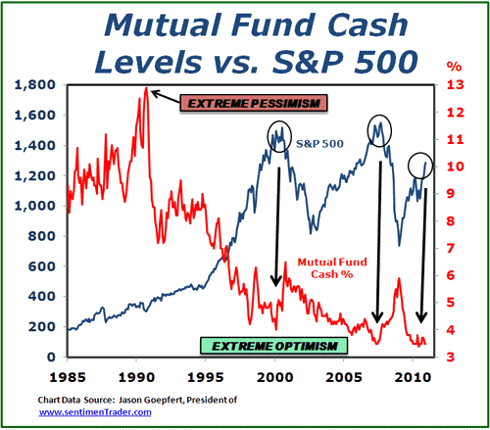 Disclosure:
www.401ktimer.com
/
Disclosure:
I am short
SPY
.