Recent box office success of the movie Avatar is creating a lot of buzz around 3-D movie technology.  This technology finally seems to have found its time. 

Jim Cramer of Mad Money said 3-D movies will cause more people to go out and watch movies at the theaters rather than at homes.  His last week's recommendation, Cinemark Holdings, is up 3.5% today.

Is this trend is likely to help movie theater companies like CNK and RGC, or any other stocks?  Share your thoughts!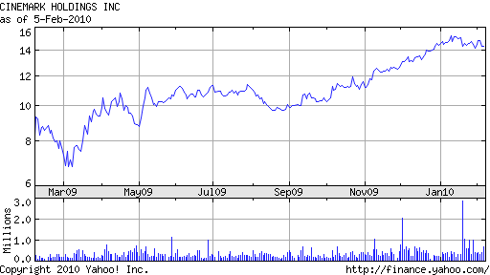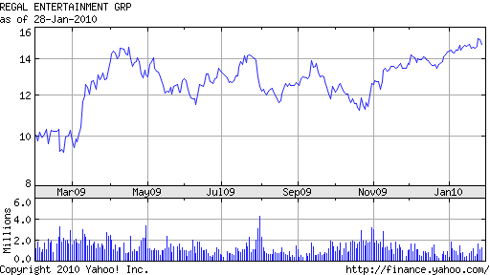 Disclosure: www.401kTimer.com/