Cinedigm: Stream Of Positive News But A Pricey Valuation
Jul. 15, 2020 8:51 AM ET
CNVS
Please Note: Blog posts are not selected, edited or screened by Seeking Alpha editors.
Growth, Foreign Companies, Tech, Growth At A Reasonable Price
Seeking Alpha Analyst Since 2020
Hi there! I am Noah, an undergraduate at the University of York in the UK where I also take on the Chief Investment Officer role at the student-led fund. I primarily cover US and UK equities.
If you want to reach out, whether that's to ask me any questions or just to connect, feel free to message me on Seeking Alpha or LinkedIn.
Summary
Cinedigm has seen its share price rocket since march, now up over 150% since the start of June.
Cinedigm has secured a number of new partnerships with streaming platforms whilst also continuing to release new films and channels.
Whilst recent developments have been promising, I would wait to see more material revenues from the company before taking a position.
Cinedigm (CIDM) , a leading independent entertainment studio based in North America, has seen some volatile trading action over recent months. The share price rallied to as high as $6 but has since pulled back to $1.97. Even after this pullback, shares still stand up 170% since the start of June. Cinedigm has had a busy period over the last couple months in terms of news and developments creating improved share price action and abruptly ending the long term share price decline. Share price action over the last couple months has shown that the market is struggling to find the correct valuation on Cinedigm currently. Whilst there is certainly opportunity, I wouldn't enter shares until more material revenues have been seen from the recent developments.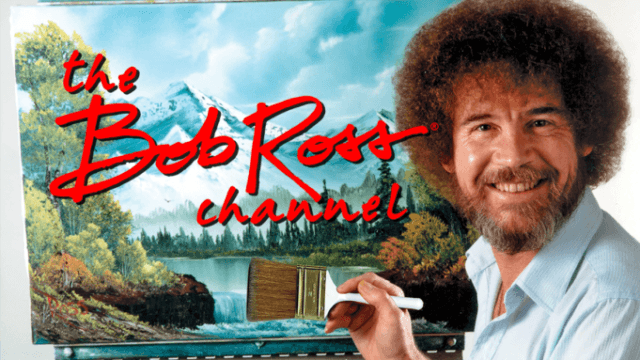 Source: Variet.com - Bob Ross 'Joy of painting' channel
What fuelled the rise?
Cinedigm shares already started to see improved market sentiment in mid - May when the company launched its Bob Ross channel (which exclusive right were gained back in April) on STIRR and then a day later also announced that it would expand it's US distribution. The company used the back of this rise to raise additional capital and improve liquidity through a total capital raise of $8 million.
Then in June another stream of positive news came through for Cinedigm as the company announced that it would partner with SpringServe in order to provide ads for Cinedigm's streaming service. SpringServe would now aid Cinedigm in monetising the channels they offer.  
The company then went on to announce that its Bob Ross Channel would expand its distribution to also be available on Roku (ROKU) . This became the fourth OTT platform to distribute the channel and one of the largest. Roku has 32.3 million active accounts and so the news meant the available viewers broadened massively for the company's offering. A day later Cinedigm shares moved even higher, when the company announced a partnership with Vewd. Vewd are the largest Smart TV OTT software provide. This new partnership will not only allow the company's Bob Ross channel to be offered on Vewd-enabled devices but the company's portfolio of other channels as well. The company said that their networks and channels would be available on an install base of more than 300 million Smart TV's
Since the initial spike largely fuelled by the news I just mentioned, the share price has cooled off. Much of the news revolved around improving the distribution and availability of the company's networks to a greater audience. Since then the company continued to report a stream of positive news which has come to no avail in terms of lifting the share price. Although I won't go into detail about these PR pieces, the majority of the news regarded the company increasing their distribution in each of there networks whilst also launching new shows and films such as 'DEVIL's NIGHT: DAWN OF THE NAIN ROUGE'.
What this means For Cinedigm
In terms of actual material revenues and sales, the company saw significant improvement in Q1. Yolanda Macias, Executive Vice President said:
"We have been laser focused on aggregating and distributing thousands of titles to the key streaming platforms like Netflix, Apple and Amazon given the huge demand for independent premium content we are seeing from both existing and newly launched platforms,"
The most pleasing thing to come from the press release regarding the growth is that the company saw strong growth in both user trends and also digital and consumer sales. The company saw 34% year-on-year growth in digital content sales in Q1 2020. Although this growth may appear really strong, when considering the fact that the company's shares have risen more then 200% over the period its clear to see why the share price didn't really see a huge shift following the news.
To me, Cinedigm still remains a story stock with a large positive stream of new partnerships and distribution channels that the company has secured. Over the coming months I expect this positive stream of news to continue. I don't know whether the share price will shift much in the short term, primarily due to the fact that the company's trading is very much sentiment driven right now. 
Valuation
In terms of the company's valuation, they remain pricey as a loss making entity. For full year 2020, revenues were just $40 million, while the company reported a loss from continuing operations of $14.7 million.  Revenues should significantly improve this year as the company picks up greater traction across its channels, particularly the company's Bob Ross channel, which will be a big catalyst for growth going forward. It's also important to note that the strong growth announced in Q1 2020 was measured against a poor quarter for the prior year, where revenues were just $9.8 million. The company's full year 2020 results marked the lowest revenues that have been seen over the last 10 years.
The current company valuation of $200 million is definitely a factor that investors must consider before taking a position in the company. It is extremely pricey particularly when comparing to last years results. However, equally investors must take that with a pinch of salt as majority of this new valuation is attributed to the developments seen over the last couple months and that they hope this will provide material revenues over the coming years and decades.
Conclusion
Cinedigm continues to build its networks and secure more partnerships with OTT streaming platforms. Whilst the developments seen in the company's Bob Ross Channel has been positive and the improving user engagement on other channels also follows suit on that improved engagement, the company continues to trade on a pricey valuation. I would first wait to either see more material revenues from the company or see reduced volatility in the share price before taking a position in the equity. This is primarily because the market is struggling to price the company right now, and with current volatility it can be very easy to get spiked. This was shown through those who bought at $6 dollars who are now more then 60% down.
If you enjoyed this article, make sure to hit the "Like" button, and if you want to see more coverage from me, then click on the "Follow" button at the top of the screen.
Analyst's Disclosure: I/we have no positions in any stocks mentioned, and no plans to initiate any positions within the next 72 hours.
I wrote this article myself, and it expresses my own opinions. I am not receiving compensation for it (other than from Seeking Alpha). I have no business relationship with any company whose stock is mentioned in this article.
Seeking Alpha's Disclosure: Past performance is no guarantee of future results. No recommendation or advice is being given as to whether any investment is suitable for a particular investor. Any views or opinions expressed above may not reflect those of Seeking Alpha as a whole. Seeking Alpha is not a licensed securities dealer, broker or US investment adviser or investment bank. Our analysts are third party authors that include both professional investors and individual investors who may not be licensed or certified by any institute or regulatory body.