What Recurring Revenue Really Means
Please Note: Blog posts are not selected, edited or screened by Seeking Alpha editors.
Summary
Recurring revenue is one of the "holy trinity" characteristics to look for when picking stocks for long-term investment.
What question to ask to determine if a company has truly recurring revenue - or not.
A few examples of recurring revenue business models.
One of the "holy trinity" of Green Dot stocks is recurring revenue.
Recurring revenue just makes doing business easier. If you don't have it, you are constantly fighting for sales, competing for quite literally every dollar your customers spend. If you do have it, you can pretty much count on a certain baseline of sales in any given period.
That's huge. It allows a company to plan farther ahead, to align its expenses and investments with baseline sales levels. It dramatically reduces the possibility of "revenue cliffs", where sales fall off in cliff-like fashion from one year to the next. These kinds of cliffs can put financially shaky companies in real danger of insolvency if they cannot service their debt obligations. That's far less of a risk if a firm has recurring revenues.
But what exactly is recurring revenue? Certainly, there are some business models that are quite clearly recurring sales. There are also some that are "essentially" recurring. And then, there are others that may look recurring, but actually are not.
In this article, we will look into what exactly recurring revenue means, and highlight a few examples of business models where it applies.
The Key Point To Recurring Revenue
When looking for recurring revenue, you can really boil it down to this one question:
Do most customers pay the company over and over again on a regular basis?
Every part of this is important.
"Most customers" is a key phrase. There are plenty of people that eat at Chipotle (CMG) on a weekly basis. But the vast majority of Chipotle customers eat there occasionally at best, and on erratic schedules at that. For a true recurring model, most to all customers need to be involved.
"Paying the company over and over again" is pretty straightforward. I mean, that's the recurring part! The point here is that the company receives payment from its customers many times over a reasonable period of time, say 1-3 years.
"Regular basis" completes the questioning. This means that the firm can expect a payment from its customers in a predictable time frame. It is not a matter of every now and then. Back to the Chipotle example, it is probably typical for a customer to eat there (for example) in January, then again the next week, and then not again until the following year. On the other hand, Coca-Cola (KO) can basically rely on its supermarket customers to buy similar volumes of Coke week in and week out.
Now, let's look at a few true recurring revenue models.
Recurring: Subscription Models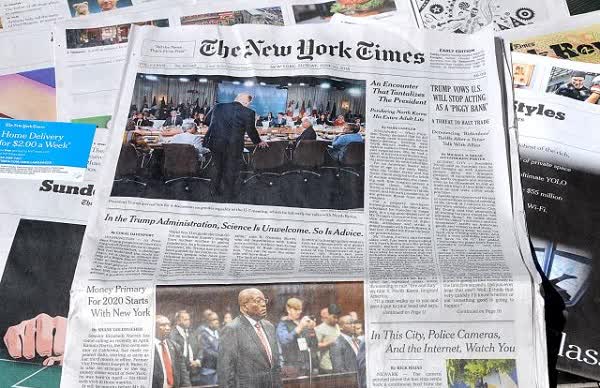 Ahh, the subscription model.
It is one of the oldest and most successful forms of recurring revenue.
In a subscription model, customers agree to be regularly billed to receive an ongoing product or service. Usually the terms are monthly or annually, and payments are frequently made without any intervention by the customer (an important point). In fact, intervention by the customer is only required to *cancel* the subscription.
This model has proven extremely successful. It was initially pioneered by newspaper and magazine publishers, then utilized to huge success by telephone service providers, cable television operators, and cellular phone companies, just to name a few.
Many of these have proven to be the most durable and lasting companies from the 20th century, not to mention some of the best investments (before the Internet came along, anyway).
We're now witnessing a "subscription model Enlightenment" in the business world. This highly successful revenue model has been adopted across many industries where it didn't seem possible before.
The video gaming industry has embraced the subscription model, focusing now on building "game worlds" with social interaction, that gamers will pay regular subscription fees to maintain access to. Activision (ATVI) and Take-Two (TTWO) have completely transformed from hit-driven stocks into reliable, recurring revenue plays.
Retailers like Amazon (AMZN) and Costco (COST) have embraced subscription "club" models to draw in customers for a baseline of reliable, highly profitable sales (on top of the less predictable retail sales)
Music and movie sales have almost completely transformed from one-off, CD/DVD and iTunes download sales, into recurring revenue on-demand music and video services like Spotify (SPOT) and Netflix (NFLX).
Finally, subscription pricing has consumed the business software world. Whereas before, firms faced major license renewal decisions (where vendors were often changed or pricing terms haggled over), now most business software is adopted and paid for on a regular basis, with regular minor price hikes. Customers pretty much have to pay too, else critical parts of their business will be compromised!
Recurring: Consumable Non-Discretionary Branded Products
Consumable products that are non-discretionary (required items) and are associated with strong brands are often recurring revenue.
This spans a wide category of items. Pretty much anything at the grocery store falls into this category (drinks, snacks, toilet paper, toothpaste, etc.). The hardware store is another good place to find these (light bulbs, batteries, etc.). Or the office supply store (tape, sticky notes, pens, etc.).
You get the point.
Anything that has a predictably limited lifespan and must be replaced on a short-term, regular basis is consumable. The "branded" part is also important. Strong brands create "automatic purchases", where consumers replace their spent items with another item from the same brand in an automatic fashion (think Coca-Cola sodas, or Bic pens). Consumables that are not strongly branded don't apply (think legal pads, or ground beef).
Recurring: Advertising Platforms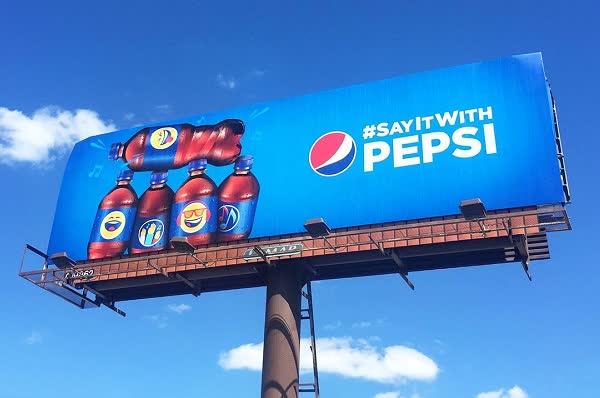 Here's one recurring revenue model that might not be obvious: advertising platforms.
Think about the original question, though: Do most customers pay the company over and over again on a regular basis?
For advertising platforms like Google (GOOG), or the New York Times (NYT), who are the customers? It may seem like the customers are the readers, or the searchers, but it is not - the customers for these companies are advertisers.
Advertising is a key functionality of any business, critical in capturing new customers, building brands, and informing the public of new products and services. Ad spend certainly "ebbs and flows". Spending might rise when a new product is launched, and be drawn back in weak economic conditions. But companies rarely can afford not to advertise for any period of time.
Thus, most customers pay their chosen platforms on a very regular basis to serve their ads. For the platforms themselves, this constitutes recurring revenue over the long term.
Conclusion
Recurring revenue should be a key thing investors look for in a prospective stock investment. It "smooths out" revenues for a company, making it far easier to plan, execute, and avoid the disasters that can befall non-recurring revenue firms when times get tough.
We've listed just a few of the more prevalent recurring revenue models. This is far from an exhaustive list. Dozens of other examples exist out there in the stock market.
Just remember the key question.
Do most customers pay the company over and over again on a regular basis?
Seeking Alpha's Disclosure: Past performance is no guarantee of future results. No recommendation or advice is being given as to whether any investment is suitable for a particular investor. Any views or opinions expressed above may not reflect those of Seeking Alpha as a whole. Seeking Alpha is not a licensed securities dealer, broker or US investment adviser or investment bank. Our analysts are third party authors that include both professional investors and individual investors who may not be licensed or certified by any institute or regulatory body.