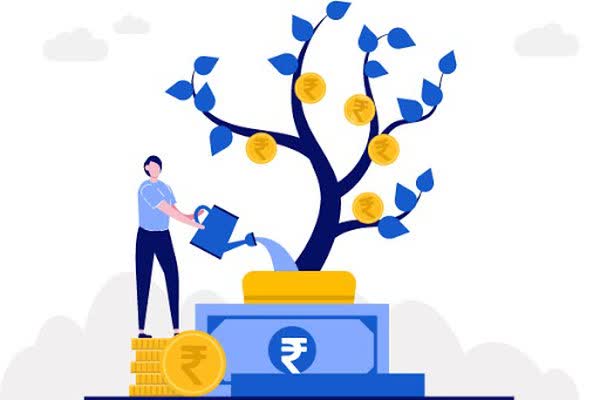 What is Stock Trading?
Stock trading means buying and selling shares of any company. If you have any stock of the particular company you own that piece of the company. Moreover, you are prioritizing short-term profits or gains over long-term gains. If you do not have any proper knowledge of how the market works then it is very risky for you to trade in stocks.
There are two different branches one is trading and one is investing which depends on how frequently you buy or sell stocks. Stock trading is the opportunity where you buy and sell stock to get profits on daily price fluctuations.
What is Forex Trading?
Forex trading which is also known as FX trading or foreign exchange converts one currency to another. It is one of the markets where traders actively trade by buying one currency and selling another at the same time. It is the type of trading where people speculate in which direction will currencies head to and accordingly buy or sell that currency. Furthermore, it is the most traded market all around the world with a huge turnover of $5.1 trillion per day.
Similarities between Forex Trading & Stock Trading
Now let's look at some of the similarities between Forex and Stock trading. Both the trading includes getting an advantage out of opportunities that are created to the shift in prices in order to generate profits. To access this opportunity the traders need to entail the risk that comes with the currency or stock. Moreover, the risk includes the value dropping and leading to a huge loss or value rising with a huge profit coming in your pockets.
Both tradings require technical analysis to help them notice price movements. Additionally, both require a strong understanding of fundamentals and how the market works to gain profit.
Differences or Comparison between Forex Trading and Stock Trading
Leverage: The leverage that is available in Forex is far more than stock trading. You can make your Forex trading extremely lucrative and also incredibly risky. In the United States, forex trading operates in a leverage ratio of 50:1 which can bring so many opportunities.
Regulation: Next difference is in the regulation in both tradings. Forex trading is regulated by different agencies but on the other hand, Securities and Exchange ignore or oversee all stock trading and equities. Moreover, the regulation is there to protect individual investors from any fraudulent brokers, which are present in high numbers in the forex market. There are high fraudulent activities conducted by forex brokers of less regulated countries.
Volatility: Another factor is the volatility that makes stock trading and forex trading different. Volatility in the stock market is very high and in forex, the volatility is relatively stable. As there are fewer chances of a huge change of price with respect to stable economic conditions.
Market Size: Market Size of stock trading include trading globally, nationally, and sometimes internationally. Moreover, in forex, the trading is done globally which makes it available for trading 24 hours a day. Stock trading has ample stocks to choose from the exchange but forex only has 18 pairs of currency to trade in that consists of high liquidity.
Liquidity: Forex is highly and consistently liquid as compared to stock trading. Additionally, stocks are less liquid as the supply is limited as they represent a particular company. On the other hand, currencies have ample supply that can serve for purpose of trading in a normal economic condition.
Trading Hours: Trading hours highly differ in both the trading as forex trading is conducted 24 hours per day. On the contrary, stock trading is done under a specified time frame and just during weekdays. Moreover, the forex is traded for 24 hours a day because it is traded globally and is not limited by any geographical time frame.
Price Influencers and Catalysts:The news that influences price movements of stock and forex differ. Moreover, Forex prices are influenced by global news and Stock prices are influenced by the news about the underlying company.
Price Trades: In every currency trade you have to conduct paired trades as one currency is bought and one is sold. You have to be concerned about the economic health of the country's currency you are trading in and also the ones you are trading against. In addition to that, the fundamental concerns differ among different markets. For example, if you buy shares of Company A then you just have to worry about a decrease in the price of Company A's share. But in forex, you have to be concerned about the economies of two different countries. Moreover, for one trade in forex, you need to analyze two economies and not just one financial entity.
Lack of bear market in Forex Trading: When there is a decline in the Stock market you can do short selling or shorting but with the additional risk of having additional losses. Moreover, your stock broker will end the position of short at one point and limit orders that contain high risk.
Which one is better for you?
Most people know more about the stock market than forex trading and now that you read this article you have the relief of knowing what forex is and is it good for you. The comparison of the two will definitely indicate which trading is your cup of tea. Moreover, high leverage, high liquidity, and less regulation are some of the advantages of Forex trading. But on the other hand, it is true Forex brings a lot of investment opportunities but also a huge risk added to it. After all, as Edward Markham said "Choices are hinges of destiny" be wise and choose best.