Marvell Technologies Ltd (NASDAQ:MRVL), a semi-conductor firm that provides a wide range of services including data applications, wireless networking, Ethernet accessories as well as many other consumer electronics is trading down 13.93% at $7.59. Marvell Technologies gave an updated revenue outlook of $785 million which is down from its original projection of $800 to $850 million. This weakened projection caused many investors to lose confidence in the stock which accounts for its sharp drop. Marvell Technologies (MRVL) is coming off of an impressive second quarter in which it saw a net profit margin of 11.40% and a net operating margin of slightly over 11% as well.
Athenahealth Inc.(NASDAQ:ATHN) is a healthcare firm that provides clinical-related support including billing and operations assistance. The company uses Internet-based applications to help healthcare institutions run smoother and more efficiently. After being downgraded by Jefferies Group, the stock has traded down 9.3% at $72.68, a four month low for the firm. AthenaHealth Inc. (ATHN) announced that it would be generating a revenue of $83.7 million which is more than a 20% drop fom this same period last year. AthenaHealth Inc.'s (ATHN) descent is coming on a day where several healthcare providers have had tough trading days.
The Timken Company (NYSE:TKR) is a provider of medical transmission, alloy and steel products. Based out of Canton Ohio, the firm boasts almost 21,000 employees. The Timken Company (TKR) provides services to customers around the world, especially to deal with issues such as friction management. The company recently announced via its Board of Directors that it will have a dividend of approximately $.23 per share. The Timken Company (TKR) is coming off of a decent second quarter where it posted an average return on equity of 32.73% and a net profit margin of 13.65%. The firm's stock is trading down 1.73% at $38.68.
Riverbed Technologies(NASDAQ:RVBD) is a firm that develops technology solutions globally for involving data, mobile technology, as well as cloud computing. Its product line consists of hardware and software solutions to address limitations in computing. The firm, based out of San Francisco, California recently posted an operating margin of 15.22% with a net profit margin of 9.07%. This is coming a mere year after the firm acquired two technology companies in Zeus Technology Ltd. And Aptimize Technology Ltd. After posting quarterly results that were in line with expectations, the company's stock is up 12.57% at $23.28.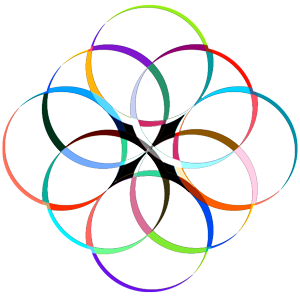 GrowtEquities (http://s.tt/1qwwd)
Disclosure: I have no positions in any stocks mentioned, and no plans to initiate any positions within the next 72 hours.