In the food industry, Buffalo Wild Wings'(BWLD) stock took a slide today. The Minnesota-based franchise company known for its delicious chicken and assorted special sauces saw a drop of 12.08% of its stock. The sharp slide comes after the firm announced third quarter projections of $.57 per share which were below expectations for the quarter. The firm has seen a milder net profit margin of 4.89% (down from 6.23% last year) and an operating margin of 7.39% (down from 9.28% last year). At time of writing the stock is sitting at $73 per share.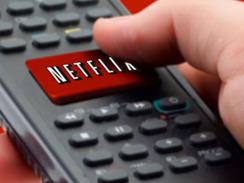 In the consumer technology world, Netflix (NASDAQ:NFLX) took a dip in its stock. The company's stock is currently down 12.16% at $59.97. The slide comes after the California-based cable disruptor announced third quarter projections of 13 cents per share down tremendously from $1.16 per share in the same period last year. Netflix (NFLX). That is not all, gross profit fell 15% from the same point last year. In the second quarter, the firm reported an average return on equity of 3.66% down from 48.66% in the same quarter last year. The relative drop in performance has many investors wondering if Netflix (NFLX) will be able to continue its ascent into the forefront of the cable technology market share battle.
IRobot Corporation's (NASDAQ:IRBT) stock has plummeted 18.51% to $18.51. The sharp drop comes on the heels of the company announcing a loss for the fourth quarter and also cutting its full year projection for its Defense and Security division. Based out of Bedford, Massachusetts, the technology firm specializes in creating robots to assist for home care duties as well as tasks for law enforcement and even the U.S military. The company has seen a reduced growth from last year. In the second quarter its net profit margin fell to 6.62% from 8.63% last year. Its average return on equity also fell to 11.68% from 19.24% last year.
Tempur-pedic International (NYSE:TPX) is a global manufacturer, supplier and distributor of mattresses. The firm recently made headlines when it acquired Sealy, one of its competitors in the mattress market. Tempur-pedic International (TPX) is coming off of a modest second quarter in which its net profit margin was 8.84% down from 15.56% and its operating margin was 14.43%, down from 24.02%. The company's stock is down 19.91% at $25.53. The downtick in the stock comes after the firm lowered its full year guidance outlook.

Growth Equities (http://s.tt/1qVxi)
Disclosure: I have no positions in any stocks mentioned, and no plans to initiate any positions within the next 72 hours.