Ligand Pharmaceuticals Inc. (NASDAQ:LGND) is having a strong trading day in the market. The company's stock is currently up 13.11% at $18.85. The La Jolla, California-based firm specializes in developing and acquiring assets that will be used to create cutting edge FDA approved medications. The surge in the firm's stock comes on news that the FDA has approved Promacta, an upcoming drug that will be used to help treat patients with low blood platelet counts. The drug is expected to go to market where it will be available to the more than 4 million Hepatitis C sufferers who suffer from the condition.
Diamond Foods Inc. (NASDAQ:DMND) has seen much better days this year. The San Francisco based company that specializes in acquiring energizing food brands around the country suffered a down trading day today. The stock is currently trading down 10.84% at $13.49. The sharp downturn in trading comes after the firm announced that because of lags in cost reporting over the past two years, the company's pre-tax income was reduced by $39.5 million in 2011 alone. This restatement of the firm's financial position resulted in a net loss for the company for the first three quarters of 2012. As a result, the firm's rating was cut from a 'Hold' to an 'Underperform'.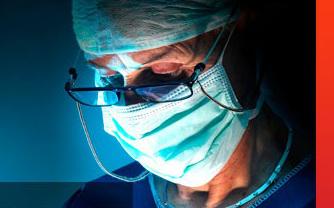 In biotechnology news, BioMimetic Therapeutic Inc. (NASDAQ:BMTI) is turning many heads as it has become one of the largest gainers of the day. The biotechnology company which specializes in creating devices to help those affected with musculoskeletal conditions is up 76.63% after it was announced that the firm would be acquired by Wright Medical Group Inc. for $190 million in cash. News of the acquisition sent the stock soaring as many investors view the move as a great strategic improvement for the Tennessee-based firm.
Vermont-based coffee maker Green Mountain Coffee Roasters (NASDAQ:GMCR) is having a very strong trading day today on news that several large hedge funds bought shares of the firm. The stock is currently trading up 10.22% at $27.10. This is coming after the firm posted a second quarter net profit margin of 8.46% and an operating margin of 14.93%.
Acacia Research Corporation (NASDAQ:ACTG) is a technology firm that researches, develops and licenses patented technology. Its stock is currently down 12.67% at $20.44. This comes after it was revealed that the company's earnings per share were down $.27 per share over the past month alone. The California-based firm is coming off a second quarter that saw a net profit margin of -18.51% and an operating margin of -24%.

Growth Equities (http://s.tt/1u6r5)
Disclosure: I have no positions in any stocks mentioned, and no plans to initiate any positions within the next 72 hours.