LifeVantage Corporation (NASDAQ:LFVN) continued to fall for a second session in a row as the stock sank to $2.08, down nearly 17% from the previous close on volumes of more than 3 million shares. Yesterday, the company had announced that it was contacting affected independent distributors and other customers to voluntarily recall and replace bottles of its dietary supplement Protandim, the Nrf2 Synergizer, from the certain lots. LFVN is doing this due to the possible inclusion of small metal fragments in the final product. Click here to read more on it.
LifeVantage Corporation is in the business of nutraceutical dietary supplements. Apart from Protandim, which combats oxidative stress by enhancing the body's natural antioxidant protection at the genetic level; it offers TrueScience, an anti-aging skin care product.
A big volume mover among the smallcaps was Vera Bradley Inc (NASDAQ:VRA). The stock fell more than 12% to trade at $22.38 on volumes of more than 2 million shares. The company had earlier reported results with lower than expected EPS. But Piper Jaffray has attributed the post earnings fall in Vera Bradley to the company's inventory process error, which generated a sooner than anticipated replenishment of best seller styles and patterns. The firm is still bullish on Vera Bradley and has an aggressive price target of $32.
Vera Bradley, through its subsidiary, Vera Bradley Designs, Inc., designs and retails stylish and functional accessories for women under the Vera Bradley brand. Its products include a range of handbags, accessories, and travel and leisure items.
Among other big losers was Kongzhong Corporation (KONG). The stock fell 9% to trade at $5.12, down $0.49 from its previous close. The Chinese company offers wireless value-added services (WVAS), including mobile games, karaoke and message boards among other services through various second and second and a half generation standard technology platforms.
On the other hand, Epoch Holding Corporation (NASDAQ:EPHC) had a fantastic day in trade on news of acquisition by TD Bank Group. TD Bank Group plans to buy Epoch Holding Corp. in a $668 million cash deal that will give the Canadian bank a U.S. asset manager to help its North American wealth business. Read more on it here. EPHC was up more than a quarter of its market value at $27.71 on volumes of more than 2 million shares.
EPHC is a publicly owned investment manager. The firm primarily provides its services to pooled investment vehicles, typically mutual funds. It also caters to high net worth individuals, investment companies, corporations, public funds, foundations, state or municipal government entities, endowments, pension and profit sharing plans, and charitable organizations.
Metabolix Inc (MBLX) today informed the market that that it has received a sub-award under the Advanced Research Projects Agency - Energy (ARPA-E) to work with the UCLA Henry Samueli School of Engineering and Applied Science to redesign carbon fixation pathways to increase the efficiency of capturing energy from sunlight. This is the third grant awarded to Metabolix in 2012 for leading-edge crop research targeting multi-gene expression and transformation of plants, and builds upon its years of experience in transforming plants for bio-product production. Funding from these three grants will total nearly $1 million and will run through 2014. Follow the story here.
The stock market cheered the announcement with more than 20% rise in the price of MBLX stock, taking it to $1.79.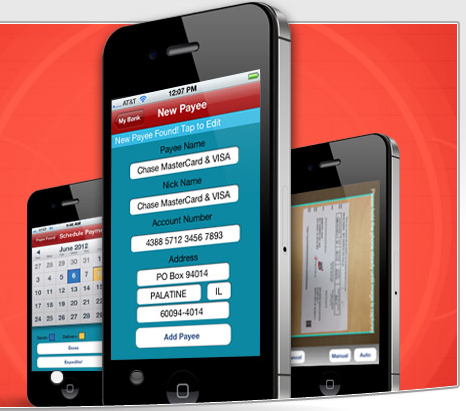 Mitek Systems (NASDAQ:MITK) rose to $3.47, up nearly 8% following news of its partnership with U.S. Bank. Under the agreement Mitek Systems will offer its Mobile Photo Bill Pay product to U.S. Bank customers.
Mobile Photo Bill Pay will allow U.S. Bank customers to set up bill payments by simply snapping a picture of their paper bill using their camera-enabled smartphone or tablet. The new feature eliminates the need to manually enter biller and payment information, and allows the customer to make bill payments directly from their mobile device. Read more on the story here.
Mitek developes and sells mobile imaging solutions and intelligent character recognition software. Among its various applications is Mobile Deposit, a software application that allows users to remotely deposit a check using their smartphone cameras, and Mobile Balance Transfer, a credit card shopping application.

Growth Equities (http://s.tt/1w7yC)
Disclosure: I have no positions in any stocks mentioned, and no plans to initiate any positions within the next 72 hours.