In pharmaceutical news, biopharmaceutical company Amarin (NASDAQ:AMRN) has had a very difficult trading day on Wall Street. The company is currently trading down 18.83% at $9.70. This drop in the stock price comes on the heels of the company announcing that it would be securing $100 million in non-equity financing from Pharmakon Advisors. The company is currently aggressively trying to put out its new product Vascepa and is using the cash infusion to further the project. While this money is an added burden to the firm, the loan is scheduled to be repaid over a three and a half year period. Amarin (AMRN) is a pharmaceutical company based out of Dublin, CT that focuses on treating cardiovascular diseases.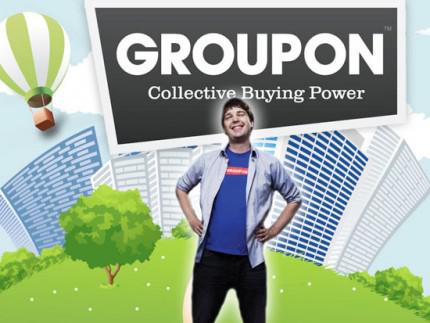 In internet news, GroupOn(NASDAQ:GRPN) continues its up and down period in trading. The company is currently up 9.4% in trading at $4.17. This comes after weeks of the company's stock tanking and even repeated calls for the CEO to step down. Despite the stock's volatility which has included an 80% year-to-date plunge in the stock price, many investors view the stock as a potential value-buy. Because of its extremely low price, many analysts believe that the company's upside is being understated by the market. This sentiment has led a small rally in the stock. Since hitting $2.60, the stock has improved close to 60%. GroupOn (GRPN) is an online company that specializes in connecting consumers with great deals from local businesses.
In technology news, Ruckus Wireless Inc. (NYSE:RKUS) is having a strong trading day on the market. The company is currently trading up 7.44% at $17.62. This comes after a very difficult several weeks that saw the stock drop after its IPO in the middle of last month. Since then, the stock has rallied and surpassed its initial IPO price of $16. After nearly doubling its year-to-year sales in the first three quarters of this year, many analysts viewed the stock as overvalued after its initial offering. While the stock seems to be on the rise in the short-term, many are skeptical that it may be more trouble than it is worth going forward. Ruckus Wireless Inc. is based out of Sunnyvale, California and is a provider of Wi-fi Solutions.
In retail news, Big Lots Inc. (NYSE:BIG) is having a down day in trading. The company is currently trading down 6.62% at $27.91. This comes amid reports that the company's CEO Steven Fishman is stepping down. Presumably, the CEO's resignation is linked an ongoing SEC probe over $10 million worth of stock that was sold by Fishman. The news of the CEO's departure sent the stock downward on Friday. Big Lots is a Columbus, OH-based closeout retailer.

Growth Equities (http://s.tt/1wfEe)
Disclosure: I have no positions in any stocks mentioned, and no plans to initiate any positions within the next 72 hours.