Most of the big news and moves on Tuesday were associated smallcap pharma. BG Medicine (NASDAQ:BGMD) rose phenomenally by 135% as it touched $3.14, more than doubling in a session, on volumes of nearly 7 million. BG Medicine is a diagnostics company focused on the development and commercialization of novel cardiovascular tests. The company informed the market that it has obtained a CE Mark enabling the commercial sale of the CardioSCORE(NYSE:TM) test in the EU and other countries that recognize the CE Mark. The CardioSCORE test is the company's patented diagnostic blood test designed to dramatically improve risk prediction of major cardiovascular events beyond traditional risk factor assessments, such as the Framingham Risk Score and European SCORE. Read more on the story here.
Joining BG Medicine in the Big Movers' League was Acura Pharmaceuticals Inc (NASDAQ:ACUR). The stock continued its steep rise it started yesterday. Shares touched $3.48, up $1.05 or 43%, on volumes of 9 million.
The reason is the company is now selling a new version of the decongestant pseudoephedrine that is more difficult to make into methamphetamine or crystal meth.
The drug is called Nexafed, which Acura said, contains inactive ingredients that turn into a thick gel if pseudoephedrine is extracted. So the chemical won't crystallize and can't be made into crystal meth. The company also said Nexafed will deliver the same cold and allergy relief as other versions of pseudoephedrine and will cost about as much as similar cold and allergy remedies. Follow the story here.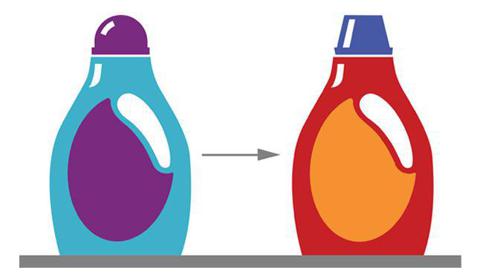 Among other big movers, TNS Inc (NYSE:TNS) informed the market that it has agreed to the acquisition offer of Siris Capital Group. The deal is valued at $862 million in which Siris would pay $21 in cash for TNS. TNS was trading at $20.78, up more than 42%, on volumes of more than 7 million shares. TNS, founded in 1990, is a maker of networking products and supplies networking products and services to retailers, banks and telecommunications providers. The revenues have been cooling off for TNS and so it is selling older, legacy networks. TNS would continue its shift to newer data-communications applications. Click here to read more on the deal.
On the down side, Uni-Pixel Inc (NASDAQ:UNXL) saw some profit booking after the up-move yesterday. The stock was down more than 8% to trade at $13.76 on strong volumes. Uni-Pixel delivers performance engineered films to the display, touch screen, and flexible electronics market segments. It offers finger print resistant and hard coat protective cover films for various touch enabled devices. The company sells its films under the Diamond Guard brand, as well as under private labels to original equipment manufacturers.
On Friday, UniPixel entered into a multi-million dollar preferred pricing and capacity agreement with a major PC manufacture. Under the deal, the PC manufacturer can use UniPixel's UniBoss metal mesh touchscreen solution in the notebooks that it manufactures. Read more on it here.
Merus Labs International (NASDAQ:MSLI) was down more than 9% to trade at $0.98 on volumes double the daily average. The company engages in acquiring and licensing prescription pharmaceutical products in the United States and Canada.
EntreMed Inc(NASDAQ:ENMD) was down more than 8% to trade at $1.41 on high volumes. ENMD engages in developing therapeutics for the treatment of cancer. Its lead drug candidate is ENMD-2076, which if it clears the tests, would be used in ovarian and breast cancer treatments.

Growth Equities (http://s.tt/1wD6p)
Disclosure: I have no positions in any stocks mentioned, and no plans to initiate any positions within the next 72 hours.